Read's portfolio cull in non-European markets continues.
Group hopes it is third-time-lucky for a deal to remove shackles in NZ.
Infrastructure funds offered up as new M&A buddies for Group in retreat.
Auxit denied: TPG deal knockback dampens the mood.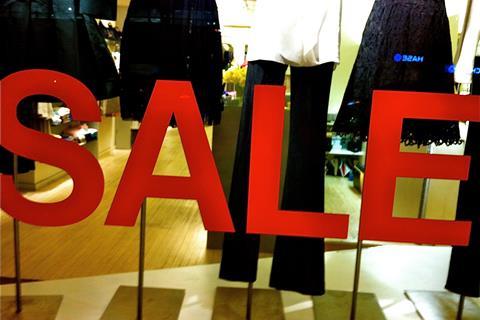 Vodafone went one-step-forward, one-step-back in its quest for a 'solution' to antipodean challenges in Australia and New Zealand, securing a buyer for its business in the latter market, but failing to break through a regulatory barricade against plans to shift to a more flexible presence in the former.
Infrastructure heavies enlisted to give Vodafone a NZ Plan D
The positive bit of the story saw the Group agree to sell Vodafone New Zealand (VfNZ) outright to a consortium comprising NZ infrastructure investment fund Infratil and Canadian private equity group Brookfield Asset Management.
The deal represents the culmination of an extended and varied effort by Vodafone to sort out its local presence, including 2012's TelstraClear merger, 2016–2017's failure to meld VfNZ with local broadcaster Sky Network Television, and a more recent flotation plan that fell flat on poor buyer sentiment (Vodafonewatch, #107, #117, #144, #164, and #170).
VfNZ had evidently been in a hurry to shape up for some form of ownership change, with the announcement of a renewed efficiencies drive in 2018, and rumours circling at the Vodafone-backed Arch Summit in April 2019 that the OpCo was soon to be jettisoned (Vodafonewatch, #167, #170, and #171).
When signing the deal, Infratil indicated it had been performing a "rigorous" assessment of VfNZ's business "over the past several months".
Regulatory redundancy
With regulatory misjudgements having long haunted Group M&A efforts in Australasia, the sale has a strikingly long lead time for one that does not involve major telecoms market consolidation. It is tabled for completion by March 2020, assuming it receives the go‑ahead from NZ's Commerce Commission (CC) and Overseas Investment Office.
Shortly after the sale's announcement, the CC released a Statement of Preliminary Issues, with areas to be looked at including Infratel's majority ownership of service provider Trustpower, which partners VfNZ incumbent rival Spark New Zealand in the telecoms market. Nonetheless, Infratel indicated the CC's Issues list was "in line with… expectations", and reiterated its belief that there were "very strong reasons for clearance to be granted".
Even in the event of a CC refusal, Infratil indicated the deal had clauses requiring it to either "divest its interest in the Vodafone transaction, or failing that divest its stake in Trustpower", but did not reveal more detail.
Cash boost is the priority, pre-Liberty
If all goes well on the regulatory side of things, the deal will raise a useful NZ $3.4bn (£1.8bn/€2.0bn) for Group coffers at a time when Vodafone's leadership is under major pressure from investors to strengthen its balance sheet (with net debt standing at €27bn at 31 March 2019, and prospectively set for a significant jump through the pending, €18.4bn buyout of four Liberty Global businesses in Europe — Vodafonewatch, #165).
The NZ $3.4bn enterprise value inferred on VfNZ is a little lower than the NZ $3.44bn worth it was assigned under the doomed reverse-takeover agreed with Sky back in 2016.
In the latest deal, VfNZ has been assigned a multiple of around 7.3 times earnings before interest, taxation, depreciation, and amortisation (EBITDA), according to Group figures. This is lower than the ×8.6 multiple that Vodafone was prepared to pay for the Liberty quartet in Europe, in a reflection of where Group priorities currently lie (and do not).
Deutsche Bank and Deutsche Craigs acted as financial advisers to Vodafone on the deal, with Bell Gully providing legal counsel.
Partner Market default
Assuming it eventually goes through, the deal ends a two-decade-long participation in NZ, stretching back to the Group's October 1998 purchase of BellSouth New Zealand.
However, the Vodafone brand will retain a presence in NZ for some time yet. Defaulting to the copybook drawn up during other recent non-European asset sales, such as those of Vodafone Fiji and Vodafone Qatar (Vodafonewatch, #125 and #163), VfNZ will become a member of Vodafone's Partner Markets federation, thus retaining brand, procurement, roaming, and other services links with the Group — as well as potentially-valuable royalty and supply-chain income streams.
This, in turn, keeps a level of interest in VfNZ's future for Group supplier partners that collaborate with the OpCo, such as Ciena, Nokia, and Tech Mahindra.
A new pool of buyers emerges for Vodafone, to help retrenchment
Alongside the Fijian and Qatari sales — plus the recent Idea Cellular merger in India, and transfer of control of Safaricom to Vodacom Group — the exit from VfNZ furthers the de‑risking strategy being pursued by new Group Chief Executive (CEO) Nick Read as he focuses resource on strengthening Vodafone's European core (and — 'perhaps' — improving the Group's appeal to future M&A suitors).
Regarding the NZ divestment, Read noted that "an important aspect of our strategy is the active management of our portfolio and deleveraging".
Plays for Group assets by infrastructure-focused investors, like Brookfield and Infratil, look set to be a growing theme in the Vodafone world, as the Group prepares the ground for in‑country tower asset divestments in Europe (Vodafonewatch, #172 and passim). Infratil gave a nod to infrastructure funds' increased willingness to consider adding telecoms networks to their portfolios, given the sector's more sedate growth profile, by saying the purchase of VfNZ will give the business "exposure to long-term data and connectivity growth".
At the same time, the sale throws more of the spotlight onto whether and how Vodafone can finally revive growth in its businesses, without a major overhaul.
Tellingly, it was suggested the that new owners — most obviously Brookfield — will be able to provide a stronger fiscal platform for VfNZ to invest in 5G and other next-generation network technologies, moving forward. The Canadian group, which focuses on "long-life, high-quality" investments across the world, had $256bn (£201bn/€227bn) in total assets at 31 December 2018.
Infratil has a much smaller asset base (NZ $3.6bn at 31 March 2019), but the business — whose CEO Marko Bogoievski is a former Chief Financial Officer of Spark forerunner Telecom New Zealand — brings valuable local expertise and ambition to the equation.
In a not particularly complimentary comment on Vodafone's stewardship of VfNZ, Infratil Chairman Mark Tume pointed to the fund's 2010 acquisition of Shell's local downstream assets as showing how it had "already successfully demonstrated its ability to reinvigorate a standalone New Zealand entity that was formerly owned by a multinational corporation, and create value for our shareholders in the process".
Deal down under goes under
A few days before the VfNZ sale's announcement, Read's "portfolio management" plan took a blow with confirmation by the Australian Competition & Consumer Commission (ACCC) that it was blocking the planned merger of Vodafone Hutchison Australia (VHA) and rival-cum-partner TPG Telecom, announced in 2018 (Vodafonewatch, #168).
The ACCC, which had already signalled "preliminary concerns" over the deal (Vodafonewatch, #174), came down against it on the grounds that it would have reduced "competition and contestability".
It appeared to call the 'bluff' of TPG's recent decision to drop mobile network expansion ambitions, following blocking of Huawei Technologies' involvement in Australia's 5G rollout (Vodafonewatch, 1#72) — saying that the wireline-led operator faced a "commercial imperative" to continue diversification into mobile services. It also noted that VHA itself was subject to similar pressures to extend its fledgling fixed‑line business.
"TPG is the best prospect Australia has for a new mobile network operator to enter the market, and this is likely the last chance we have for stronger competition in the supply of mobile services. Wherever possible, market structures should be settled by the competitive process, not by a merger which results in a market structure that would be subject to little challenge in the future. This is particularly the case in concentrated sectors, such as mobile services in Australia. "

— Rod Sims, Chair, ACCC.
The decision evidently took many local commentators and market-watchers by surprise, and its impact appeared exacerbated by the early publication of the ACCC's ruling, blamed on a "flaw" in the regulator's website content management system.
TPG and VHA reacted strongly, with VHA CEO Iñaki Berroeta calling the ACCC's commitment to engendering a four-player mobile market a "fallacy". The parties launched a joint bid to overturn the regulator's decision in Australia's Federal Court.
As well as representing a major strategic setback for VHA, the ACCC's rejection is a serious blow to Vodafone. If cleared, the TPG deal would — like the Idea merger in India — have pared Vodafone's Australian interest to a minority stake in a listed, and more flexible, entity, helping the Group move to more of a hands-off, 'investment management' footing outside Europe.
The ongoing flux Vodafone is experiencing in Australia may well have played into the Group's June 2019 decision to appoint David Thorey, former CEO of incumbent Telstra, to its Board of Directors (see separate report).