Opportunities for cost‑savings are driving Vivo to get more hands‑on with adoption of localised renewable energy sources.
Twenty‑year contract commitments from the operator said to be enabling innovative energy provider projects.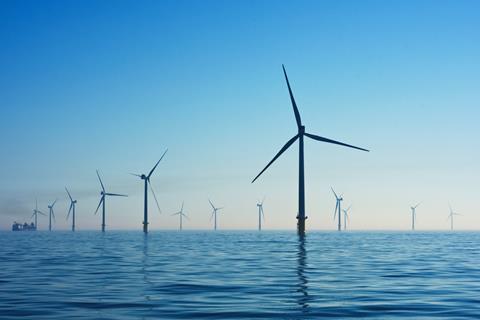 Telefónica|Vivo is to produce its own electricity from renewable sources, and is aiming to generate 80% of its low‑voltage consumption in Brazil by the end of June 2021.
The operating business' "distributed generation" model — an approach that employs small‑scale technologies to produce electricity close to end users — comprises sourcing renewable energy from solar (61%), hydro (30%), and biogas (9%) origin — and serves more than 28,000 units, such as the operator's antennae and towers, offices, and telecoms equipment, resulting in significant annual savings in energy costs.
The programme covers all regions of Brazil, with plants to operate in 24 states across the country. Once the plants are all operating, Vivo said it will produce 670,000 megawatt-hours (MW/h) of electricity per annum.
Telefónica introduced the distributed energy generation model in the state of Minas Gerais during 2018, in partnership with renewable energy provider Hy Brazil Energia, and now supplies more than 3,000 of its base stations' electricity needs using hydro power plants with a capacity of 22.4MW.
The second phase of the project will see the model expanded to the entire country, with two plants already said to be in operation, in the municipality of Aripuanã in Mato Grosso and the city of Campinas in the state of São Paulo.
In Mato Grosso, the plant, run in partnership with Centrais Elétricas Salto dos Dardanelos, began operating in March 2020, with a capacity of 3.5MW produced from hydro sources, while the solar‑based Campinas plant, covering 80,000m², opened in June 2020 in partnership with TMW Energy, with a potential output of 4.77MW.
Telefónica said the contracted energy providers are making the necessary investments, in exchange for a long‑term partnership of up to 20 years with Vivo.
"By diversifying our energy matrix, we promote innovation capable of adding socio‑environmental and economic value, in addition to mitigating climate risks. Obtaining energy through distributed generation, in small plants close to the consumption points, also contributes to minimising losses in the distribution system, in addition to reducing CO2 emissions and avoiding [the] impacts of large enterprises on the environment and the community. "

— Caio Guimarães, Real Estate, Property, Design & Construction, Energy, Facilities & Maintenance Director, Telefónica|Vivo.
Greater efficiency achieved by going green
Telefónica|Vivo's efficiency measures were said to have enabled a 7% reduction in energy use at the operating business, equating to 120 gigawatt‑hours, and a 50% cut in its direct and indirect carbon emissions during 2019. Vivo saw its use of renewable energy first hit 100% in November 2018 (Telefónicawatch, #131), primarily through the acquisition of International Renewable Energy Certificates (I‑REC) from wind sources. Through the expansion of the distributed generation model, the operating business expects to reduce its need for I‑RECs in coming years.
Telefónica's energy supplies in Europe, as well as Brazil, are now provided entirely from renewable sources, in line with ongoing Group efforts to improve energy efficiency and source all electricity from renewable sources by 2030 (with an interim target of 50% by 2020), as part of the five new sustainability targets it announced in December 2019 (Telefónicawatch, #112, #117, #121, #125, #133, and #140). The Group was also among 155 businesses that recently signed a United Nations-backed statement urging governments to align COVID‑19 economic aid with climate science (Telefónicawatch, #143).