Telefónica's Brazilian operator proposes changes to its Board of Directors, with Group shareholders BBVA and CaixaBank represented via newcomers Gual and Moreno.
Former CEO Valente to leave, along with ex‑Group COO Linares, and others.
Political figures also on the way out.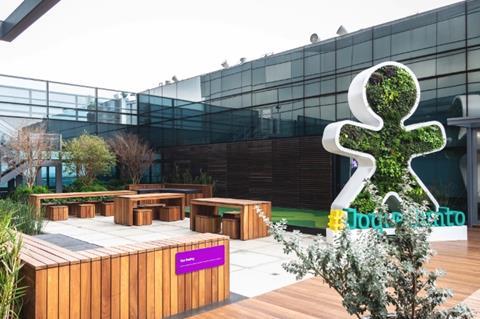 Telefónica|Vivo confirmed plans to rework its Board of Directors, with decades of Group experience set to leave in the coming months.
In documents related to April's Shareholder's Meeting, Vivo confirmed proposals to swap out five board members, with renewals for the remaining seven.
Newcomers include Jordi Gual Solé and Ignacio Moreno Martínez, both of whom left their seats at Telefónica Group in December 2021 as part of a corporate governance rejig at the Vivo parent.
Gual, a Non‑Executive Director at CaixaBank, and Moreno, former General Manager of the Chairman's Office at BBVA, both resigned from the Group's board and were not replaced, shrinking the representation on the board for BBVA and CaixaBank, two of Telefónica's largest shareholders.
At the time, it was indicated that the pair would remain linked to the operator via prospective appointments to the board at Vivo, now confirmed, and the Advisory Board at Telefónica España, yet to be made official.
Other newcomers include Alfredo Arahuetes, Andrea Capelo, and Solange Sobral. Arahuetes is Professor of Applied Economics at ICADE Business School. Capelo is the Founder of BR Partners. Sobral is Executive Vice‑President of Operations at IT and technology consultancy CI&T.
The proposed changes will be voted on by shareholders on 26 April 2022.
Familiar faces bid farewell
The five new members will replace executives with considerable cumulative experience across Telefónica Group, including former Vivo Chief Executive Antonio Carlos Valente and ex‑Group Chief Operating Officer Julio Linares.
Valente has been associated with Vivo for 15 years. He was CEO until 2015, and Chairman until 2016. He has been on the board since 2006.
Linares, something of a Telefónica stalwart, has held numerous senior roles including COO at Telefónica Group. He was added to the Vivo board in 2017 (Telefónicawatch, #119).
Two board members with a political affiliation are also on the way out. Luiz Fernando Furlán is one. The former Minister of Development, Industry & Foreign Trade, and current Telefónica España board member, joined the Group's board in 2008, before joining Vivo's in 2016 (Telefónicawatch, 2008.01 and #110). One‑time Deputy Prime Minister for Spain Narcís Serra is also leaving. He was first added to the board in 2005, and has been on the Telefónica Chile board for about 15 years.
Finally, Sonia Villalobos is set to leave. Villalobos was named a Vivo board member in 2016, and remains on the boards of LATAM Airlines and Petrobas.
Vivo's prospective Board of Directors *
Note: * should members put forward be voted in by shareholders on 26 April 2022.

Source: Telefónica|Vivo.

Eduardo Navarro (Chair)
Christian Gebara (CEO)
Alfredo Arahuetes

Andrea Capelo

Claudia María Costín

Jordi Gual

Francisco Javier de la Paz

José María Del Rey Osorio

Ignacio Moreno

Juan Ros

Solange Sobral

Ana Theresa Borsari

Joseph Purnell is a Staff Reporter for TelcoTitans, contributing telecoms news analysis since 2019 as part of the TelcoTitans Editorial team.