Cut-price offering from quad-play service provider is the latest attempt to dethrone Carlos Slim in Mexico.
Televisa making use of Mexico's wholesale-only LTE infrastructure at a time when mobile competitors are re-examining business models to drive efficiency.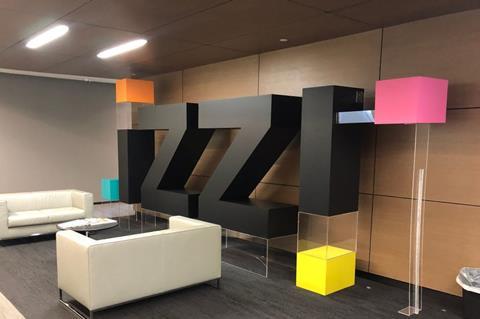 Mexican broadcaster Televisa will enter Mexico's mobile telephony market, the latest in a string of attempts to loosen Carlos Slim's América Móvil grip on the market. Televisa, operating under the brand Izzi Móvil, will operate as a mobile virtual network operator (MVNO) on the country's wholesale LTE network Red Compartida. The launch will round out the existing Izzi offering into a full quad-play service, with fixed voice and broadband and pay-TV services already offered as part of the Izzi portfolio.
Izzi Móvil was initially slated for a September launch, but this was brought forward to early-June 2020 in response to COVID-19. Chief Executive Salvi Folch said that he anticipated people will have less to spend on services as a result of the virus: "we view it as an opportunity". It will be offered to current Televisa customers in 17 cities, around three million households, for what is claimed to be 80% less than the América Móvil equivalent — MXN 250 (€10/£9)-per-month for a line with unlimited data.
Folch said that Televisa is considering opening Izzi Móvil to non-subscribers in due course, but it enters a challenging market. América Móvil's Telcel mobile arm remains dominant, with 64% of subscriber market share, nearly twice as many subscribers as Telefónica Mexico (Movistar — 22%) and AT&T Mexico (15%) combined. There are around 117 million mobile subscribers in the country.
Virtually competitive
The Mexican market is increasingly looking to shared network use-cases to build more effective competitive offerings to challenge the incumbent. Televisa is also following cableco competitor Megacable in launching an MVNO using Red Compartida to build a quad-play offering after the launch of Mega 4.5G in early-2019.
After many years of commercial relaunches and operational re-thinks, at end-2019 Movistar signed an eight-year deal with rival AT&T to share its network infrastructure in the country (Telefónicawatch, #139). Movistar is now set to migrate traffic to AT&T Mexico's 'last-mile' access network over the three years to 2022, and returned its own spectrum licences to government early in 2020, raising €95m.