Group says it remains focused on "modulating exposure" to unpredictable regional markets.
Executives will consider further deal opportunities, despite appearing much more comfortable with exposure levels.
Turnaround programme launched in 2019 providing "very solid results".
Hispam still not seen as 'core' territory.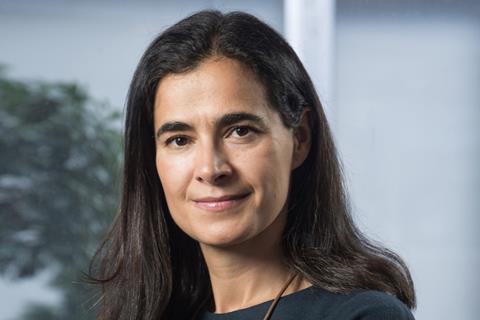 Telefónica indicated it remains open to further trimming of its Hispanoamérica division through "value-creating" asset sales — despite making progress in its regional turnaround programme.
Speaking during Telefónica's Q1 FY22 results presentation this morning, Laura Abasolo, Group Chief Financial & Control Officer and Head of Telefónica Hispanoamérica, said the operator will "look at everything" in terms of M&A opportunities in the region.
Telefónica "has a lot of optionality" in relation to Hispam assets after advancing the business improvement programme it initiated in 2019, she asserted. "We could consider things — as we will do for any asset within our portfolio, if it creates additional value", she added.
Answering a question from Bank of America Merrill Lynch Head of Telecoms Equity Research David Wright, Abasolo said deleveraging was "definitely a priority, but not the absolute priority" for Telefónica, should it offload any further Hispam operating businesses.
Telefónica has exited five Hispam markets — Costa Rica, Guatemala, El Salvador, Nicaragua, and Panama — since 2019, leaving it with a regional footprint covering Argentina, Ecuador, Chile, Colombia, Mexico, Peru, Venezuela, and Uruguay (Telefónicawatch, #137, #156, and #160). However, management has appeared gradually less focused on portfolio reduction over the past few quarterly presentations, and made no mention of plans for further full operating business divestments when announcing its annual results in February (Telefónicawatch, #162).
Change has delivered
The Q1 call saw Telefónica's management continue to claim significant forward movement on the regional turnaround programme, which has seen it move Hispam businesses to a leaner management and operating structure, with regionalisation of some national functions.
The plan has also involved rejigging of borrowing into local currencies and shifting of infrastructure to part-external ownership in Chile, Colombia, and Peru (Telefónicawatch, #159 and passim).
Abasolo said the Group had achieved "very solid results with that new management model" and that Hispam is "no longer dragging financial, nor management resources".
" Our strategy remains intact regarding Hispam. As we said a couple of years ago, we remain committed to modulate exposure to the region whilst creating the conditions to maximise its value via growth, consolidation, and potential corporate transactions. "

Abasolo.
FX effects
The quarter saw Telefónica Hispam record further growth in revenue (+4.3%, 'organically') and operating income (+2.3%), enabling the Group to highlight the "higher profitability, reduced capital employed, [and] more optionality" it was achieving in the region.
All Hispam businesses were said to have delivered revenue growth in Q1, with Telefónica Colombia (+10.6%) and Telefónica Peru (+7.9%) given particular kudos.
A further boost came from favourable currency exchange trends — not a common trend for Hispam. These helped boost regional revenue and operating income growth to 10.9% and 50.7% on a 'reported' basis.
At the same time, Hispam remains excluded from the list of markets Telefónica considers "core": Brazil, Germany, Spain, and the UK.