Vivo Empresas forms partnership with bioenergy producer UISA.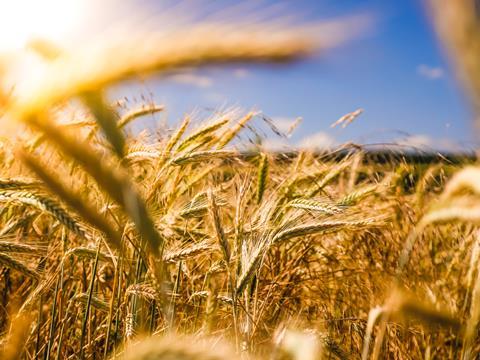 Vivo Empresas, the enterprise unit of Telefónica|Vivo, partnered with Brazilian bioenergy producer UISA on the deployment of a private 4G network and Internet of Things technology at a 90,000-hectare farm in Brazil.
According to a report in Revista Globo Rural, which was referenced on LinkedIn by Rodrigo Gonçalves, Head of IT at UISA, Vivo is responsible for the construction and operation of seven 4G towers to improve mobile data coverage at Guanabara farm in Mato Grosso state. Three of the towers have already been installed, and the indications are that the other four will be deployed by December.
The contract is also said to include the activation of Narrowband IoT (NB-IoT) and LTE-for-Machines (LTE-M) technology. The aim is to use sensors to improve how the farm is managed, and cut costs, through increased automation and the availability of real-time data. Vivo is said to be responsible for the supply of electronic equipment to support the provision of mobile services across the site, as well as more than IoT 300 devices.
Broad focus on agribusiness
Telefónica has identified agribusiness technology as a significant target sector, especially in Latin America, and the new UISA project aligns with existing activity undertaken by Telefónica|Vivo.
In 2018, Telefónica|Vivo began agribusiness technology trials with partners including Ericsson, using its spectrum in the 450MHz LTE band in the Piracicaba region of São Paulo. The trial also included major biofuel corporation Raízen and agribusiness technology incubator EsalqTec (Telefónicawatch, #127).
Later that year, Telefónica|Vivo, Ericsson, and Raízen launched a call for startups to collaborate in their Agro IoT Lab 2018 programme, supported by Telefónica's Wayra and Raízen's Pulse innovation hubs (Telefónicawatch, #130). By May the following year, Vivo was able to showcase solutions showing telemetry applied to farm machinery, livestock, and technology using NB-IoT and LTE-M (Telefónicawatch, #134 and #135).
The UISA project could be one of the first commercial deployments for such solutions, although it is not clear whether or not Ericsson, Raízen, or EsalqTec are also participating in the project. BNamericas did note that the project "falls under Vivo's IoT Agro solutions".
Telefónica|Vivo is said to be one of between 30 and 35 providers engaged in agribusiness activities in Brazil. It seems that the sector is proving to be a further area of fierce rivalry with TIM Brasil, which is a member of the ConectarAGRO association along with Nokia. The aim of the association, which was launched in 2019, is to improve 4G connectivity in agricultural areas using the 700MHz band. It was said to have achieved 4G coverage over 5.1 million hectares or rural areas in Brazil by the start of 2020, and also considering an expansion into Argentina.