Partnership aims to "accelerate" digital transformation for Spanish businesses.
Focus is on joint development of mobile edge computing solutions for 5G.
Telefónica Tech slated for service delivery.
Deal comes on heels of similar arrangement with Microsoft.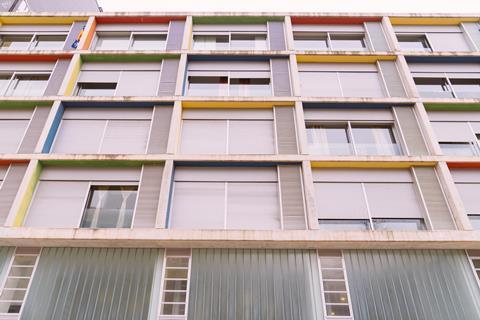 Telefónica announced an extension to its business‑to-business (B2B) collaboration with Google Cloud, the software giant's public cloud service. Under the new arrangement, Google unveiled plans to launch a "cloud region" in Spain that will "leverage" Telefónica's Madrid region's infrastructure. Telefónica and Google will also jointly develop a portfolio of solutions for 5G, using Google Cloud's mobile edge computing platform.
The broad aims are to "boost the digitalisation of companies", support public administrations, and "aid the economic recovery of the country post-COVID‑19".
With the intention of providing high availability, and shoring up redundancy, Google Cloud said it will set up three zones and then launch the "standard set" of Google Cloud Platform products in Spain. These include App Engine, BigQuery, Bigtable, Cloud Storage, Compute Engine, Kubernetes Engine, and Spanner. Google Cloud's artificial intelligence, big data analytics, cybersecurity, and machine learning technology are also part of the mix.
Telefónica Tech seemed to be tasked with service delivery, fitting with its cloud, Internet of Things (IoT), and security (coupled with big data) focus. Telefónica claimed the fresh Google Cloud alliance in Spain "reinforces Telefónica Tech's multi‑cloud strategy for the B2B market".
In what seemed a clear vote of confidence in Google Cloud, Telefónica said it would lean on the extended collaboration to "advance" its own digital transformation.
A growing relationship…
In June 2019, Telefónica Business Solutions signed a deal to offer Google Cloud solutions to "businesses around the world" (Telefónicawatch, #136).
The alliance was presented at the time as building on the back of a local agreement with Telefónica España in 2018, focused on marketing G Suite, Google's range of online business tools (Telefónicawatch, #127). In addition to G Suite, Telefónica agreed to promote Google Cloud Platform public cloud services in each country it has a presence.
In April 2020, ElevenPaths, Telefónica's cybersecurity business, agreed a "strategic collaboration" with Chronicle, Google Cloud's cybersecurity solutions subsidiary (Telefónicawatch, #142). The focus is on providing managed security analytics services to enterprises in Europe and Latin America.
… but don't forget about Microsoft, AWS
Like other operators, Telefónica is spread betting on its service provider relationships as cloud partnerships extend into edge computing and industrial IoT and telcos endeavour to provide integrated access to the cloud services in demand with corporate customers. In February 2020, and in echoes of the latest Google Cloud tie‑up, Telefónica expanded its strategic partnership with Microsoft to providing cloud services on a joint basis to enterprise customers and public bodies based in Spain (Telefónicawatch, #142).
Another parallel is that Telefónica also named Microsoft as a strategic cloud partner to help it "accelerate its own internal digital transformation". The following month, Telefónica threw its weight behind Microsoft Azure Edge Zones and Azure Private Edge Zones to test out possible 5G use‑cases.
Telefónica and Microsoft first unveiled their strategic alliance agreement at Mobile World Congress 2019, and the two partners have collaborated in a number of areas, including: the marketing of Microsoft Azure cloud services; Telefónica's cognitive intelligence Fourth Platform; the AURA digital assistant; and use of the Microsoft Azure AI platform to design new services (Telefónicawatch, #133 and passim).
In May 2018, Telefónica Business Solutions announced a strategic collaboration with Amazon Web Services (AWS) to target enterprise customers (Telefónicawatch, #125–#127). Telefónica committed to train and certify specialists in AWS services and best practices, while AWS agreed to allocate dedicated resources to support Telefónica's customers.