More than 2,000 applications come in for early retirement.
Operator rejected 105 requests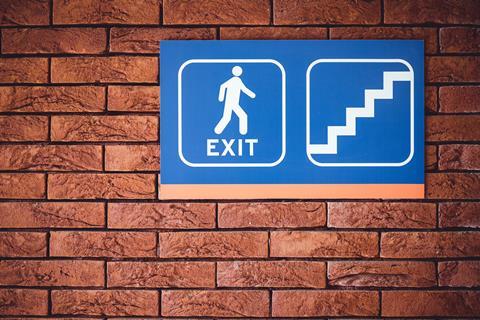 Telefónica accepted 2,316 applications to join its incentivised early‑retirement plan for its Spanish employees, which had been mooted to involve the departure of about 2,700 staff.
The operator registered 2,421 applications for the so‑called Plan Social de Empleo ("Social Employment Plan"), but rejected 105 of the requests. Those employees who were accepted began leaving the operator with effect from 1 February 2022.
In its most recent Annual Report, Telefónica said its workforce in Spain stood at 22,978 at the end of 2020.
Telefónica previously estimated that the scheme would cost it approximately €1.5bn before taxes, but more recent reports put that figure closer to €1.4bn when applications stood temporarily at 2,418. The final cost will be accounted for in the fourth quarter of 2021.
The Group offered voluntary redundancy to staff born in or before 1967 who have worked at Telefónica for 15 years or more. It had been expected that some requests would be vetoed if fixed percentages were exceeded in certain areas. Spanish media noted that the acceptance period ended on 20 January 2022.
Trade union Unión General de Trabajadores (UGT) said 80% of eligible employees born in 1967 made applications, compared to 26% of those born in previous years. Applications reached 650 from more critical areas and 1,563 in non‑critical areas.
Telefónica reached agreement with the unions Comisiones Obreras (CCOO) and UGT on the plan in December 2021 following negotiations that began at the end of November 2021. The Group presented the plan as part of discussions regarding a new round of job cuts in its challenging home market (Telefónicawatch, #159).
Telefónica also offered a 1.5% pay increase for 2023, up from the 1% agreed for 2022. It has maintained the offer of a €300 bonus and reaffirmed its commitment to create 400 new jobs over the next two years.
The Social Employment Plan affects three Spanish subsidiaries: Telefónica España; Telefónica Móviles España; and Telefónica Soluciones de Informática y Comunicaciones de España. The three businesses are covered by Telefónica's Collective Agreement of Related Companies (CEV), which provides a working framework for employees in Spain. The second iteration, CEV II, was first drawn up in 2019 and updated in mid‑2021 (Telefónicawatch, #102, #112, and #155). UGT said 2,129 of the total requests for early retirement came from Telefónica España.
UGT also said Telefónica had agreed to allow its entire Spanish workforce to work from home until 15 February 2022 as COVID‑19 infections rise — representing a further extension from the original date of 9 January 2022.

Anne Morris is a freelance journalist, editor and translator. She has been working as a reporter and news analyst for TelcoTitans since 2016.