Operator surpasses 50% population coverage six months ahead of schedule.
Targets 100% by 2026.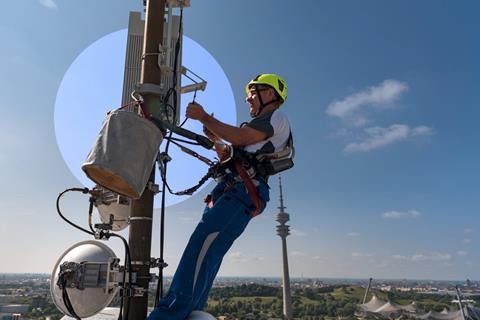 Telefónica Deutschland (O2 Germany) highlighted the pace of its 5G network rollout, having surpassed its twelve-month target in a little over six months.
O2's 5G network now covers 50% of Germany's population, a milestone initially expected to be met at the end of 2022. This is up from 30% at the end of 2021. As such, the operator has extended its full-year target to 60% population coverage.
By 2026, O2 expects to cover the entire country's population with 5G.
In the twelve months to 31 December 2021 (FY21), O2 Germany's capital expenditure jumped 17% to €1.28bn (£1.08bn), "mainly due" to increased investment in 5G infrastructure and network optimisation. In its FY21 Annual Report, the operator said it will focus on 5G expansion in cities, "particularly" in rural regions.
Telekom and Vodafone steal some thunder
Despite O2 beating its targets, it remains a laggard compared with arch-rivals Telekom Deutschland and Vodafone Germany. By the end of 2021, Telekom and Vodafone had reached 90% and 50% of German households, respectively, with their 5G networks.
The operators' network infrastructures also leave O2 looking like small fry. O2 has 14,000 5G antennas, 6,000 of which use 3.6GHz. The network is complemented by transmitters in the 700MHz and 1,800MHz bands, leveraging dynamic spectrum sharing technology. Mallik Rao, Chief Technology & Information Officer, said the rollout will "concentrate on 'true 5G' at 3.6GHz".
For comparison, Telekom had 63,000 5G antennas at the last count, at the end of 2021. At the same point, Vodafone had 18,000 5G antennas.
German operators racing for 5G population coverage
June 2021
September 2021
December 2021
March 2022
Notes: * O2 Germany offered only rough estimations for some of its population coverage counts.

Source: Companies.

O2

–

25%*

30%*

40%

Telekom

82%

87%

90%

92%

Vodafone

29%

41%

50%

53%