Business set up through Asterion–Telefónica partnership reported to be assessing demand for set of eleven data centres in Americas.
Move appears to shift focus of Nabiax, and its commercial tie‑up with Telefónica, towards Spain.
Centres were picked up in 2019 and 2021, as part of Telefónica's trimming of Hispam and infra interests.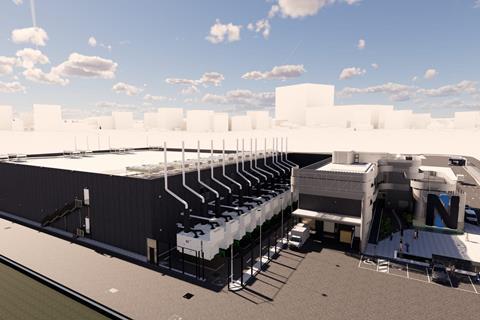 Spanish data centre operator Nabiax is reported to have put its Latin American assets in play, less than three years after acquiring them from Telefónica, its part‑owner.
Citing anonymous sources, Spanish newspaper Expansión said the business has hired US investment bank Greenhill to assess interest from potential buyers of the centres.
Little further was revealed on the move, but the suggestion is that the exercise was prompted by "unsolicited interest" from possible acquirers and a "re‑evaluation" of the facilities' worth by Nabiax. It was not confirmed whether its appraisal of their value had moved upwards or downwards, but industry analysts are typically projecting continued growth in Latin American data centre investments and revenue, despite macroeconomic concerns and pandemic disruption.
Focus directed back home
The report indicates that Nabiax is considering offloading all eleven regional data centres its venture capital parent Asterion Industrial Partners acquired from Telefónica through two separate deals in 2019 and 2021.
The first transaction — which laid the basis for Nabiax's creation — saw Asterion pay €550m (£458m) for eleven sites, and the second added a further four facilities to the provider's portfolio, with Telefónica Infra taking a 20% stake in Nabiax in return (Telefónicawatch, #145, #151, and #154). The two deals are reported to have assigned a value of approximately €600m to Nabiax.
Of the eleven data centres that could be sold, one is in the USA and the remaining ten are spread across Argentina (two), Brazil (two), Chile (three), Mexico (one), and Peru (two). Nabiax's four other data centres, which are reportedly not in play, are in Spain — including a huge site in Alcalá de Henares, near Madrid, which is seen as the crown jewel of its portfolio.
Nabiax has evidently been increasing its gearing towards Spain by investing in an expansion of the Alcalá de Henares base, with an aim to diversify its clientele beyond Telefónica. It recently indicated it is close to opening a new 15,100 square metre facility, ADC2, at the site, following a €40m investment. Its aim is to attract hyperscaler players that are creating Availability Zones in Spain.
Change of plan
For Telefónica, an exit by Nabiax from Latin America could have implications beyond its financial interest in the provider. It still uses the LatAm facilities and formed a ten‑year IT services agreement with Asterion when agreeing the first transaction, to ensure ongoing support for its applications.
Further, it has previously referenced plans to collaborate with Nabiax on growth opportunities, saying they planned to "explore new joint business opportunities, such as new services, edge computing, and data centre automation". Telefónica stressed Nabiax's "value upside" as an investment, and ambitions for expansion, when announcing their tie‑up.
Asterion making more infra moves too
Nabiax's reported move comes with Asterion ramping up for a new wave of M&A in the European infrastructure scene, after closing its second, €1.8bn fund.
With Asterion Industrial Infra Fund II FCR, the Madrid‑based investment manager is seeking to expand its portfolio of mid‑market infrastructure investments in the energy, mobility, telecoms, and utilities sectors. Its target territories are France, Italy, Portugal, Spain, and the UK.
As well as Nabiax, Asterion's portfolio includes Lineox, operator of Telefónica's former microwave infrastructure, which Asterion bought in 2020 (Telefónicawatch, #143).