O2 Germany's ex-CEO Thorsten Dirks takes top-spot at fibre altnet.
Vodafone Broadband Director Ruben Queimano named CCO, expanding existing Vodafone alumni presence in Deutsche Glasfaser leadership.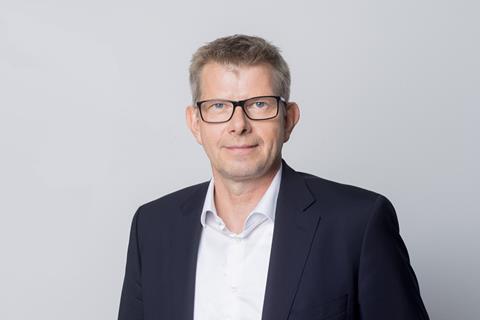 Former Telefónica Deutschland (O2 Germany) Chief Executive Thorsten Dirks and former Vodafone Germany Broadband Director Ruben Queimano are to take over at German altnet Deutsche Glasfaser at the end of January 2021 as CEO and Chief Commercial Officer (CCO) respectively.
Current CEO Uwe Nickl and CCO Jordi Nieuwenhuis cited personal reasons for their departures, but will remain involved in Deutsche Glasfaser as investors and advisors.
Dirks was CEO at O2 from 2014 to 2017, when he left to become CEO of Lufthansa's subsidiary airline Eurowings. He exited the business in mid-2020.
Incoming CCO Queimano joined Vodafone with the operator's 2019 Unitymedia takeover, having been Vice-President, Commercial & Product Management at the cableco, with a focus on connectivity and entertainment.
In recent years Deutsche Glasfaser has drawn other ex-telco names to its team. Current Managing Director and Chief Technology Officer Stephan Zimmermann was Director of Technology for Vodafone Germany's Enterprise business prior to his move. Chief Financial Officer (CFO) Jens Müller was formerly Chief Integration Officer at cableco Tele Columbus and, before that, Unitymedia MD and co-CFO.
Laying the groundwork
The management refresh follows Deutsche Glasfaser's May 2020 buyout by investment groups EQT and OMERS, and planned meld with fellow FTTP upstart inexio (which the pair acquired in November 2019 — Deutsche Telekomwatch, #88 and #95). On buying the operator, the new owners pledged €7bn (£6.3bn) in investment to deliver on a 2030 goal to pass six million homes with fibre.
Deutsche Glasfaser profile, December 2020
Employees
Premises passed
Fibre managed
Contract customers
Enterprise customers
Source: Uwe Nickl, outgoing CEO.

1,400

One million

17km

800,000

20,000
The appointment comes a month after rollout rival Deutsche Telekom downgrading its forecast for homes passed per annum. In FY20, it expects 600,000 households to be added to the tally.
Deutsche Glasfaser's targets equate to an average of 555,000 households passed per annum for the next nine years. Incumbent Deutsche Telekom, meanwhile, is in the process of ramping up its full-fibre rollout programme to a run-rate of two million households-per-annum (although recently pushed its target for reaching this pace level back to 2022). The telco recently said it was planning to "connect every household in Germany with optical fibre by 2030", although appears unlikely to have meant with fibre-to-the-premises (FTTP) connections.
A bustling market
In his ambition to challenge Germany's major telcos with aggressive FTTP provision, Nickl is said to see himself as a "telco rebel" that "openly attacks the large established network empires in the country". Despite this 'attack', Deutsche Glasfaser has welcomed infrastructure-sharing agreements with its larger peers.
Earlier this year, it flagged a network-sharing deal with Telekom Deutschland, marking the pair's first partnership. The "harmonisation" project aims to present a single fibre network to end users, with Telekom Deutschland's entire product portfolio apparently available over Deutsche Glasfaser fibre (Deutsche Telekomwatch, #91). Further rollouts are expected if the pilot proves successful.
A passive infrastructure supply deal with Vodafone was signed in early-2020, which broadened an existing deal between the two operators, and sees Vodafone leasing Deutsche Glasfaser kit in return for supplementing its FTTP architecture (Vodafonewatch, #182). A similar agreement with regional telco Htp was reached in November 2021, too.
Germany's FTTP market is seen as one with huge potential for growth, largely due to limited rollout and take-up. In its annual panorama, which considered data to September 2020, the FTTH Council Europe predicted Germany would see the greatest increase in homes passed by fibre in the coming years, with the country expected to reach 730% of 2020 coverage by 2026.

Joseph Purnell is a Staff Reporter for TelcoTitans, contributing telecoms news analysis since 2019 as part of the TelcoTitans Editorial team.