Telefónica UK and Vodafone UK infrastructure-sharing joint venture Cornerstone reached a new agreement with the Church of England, with the aim of using Church‑owned sites to boost mobile coverage in both rural and urban locations.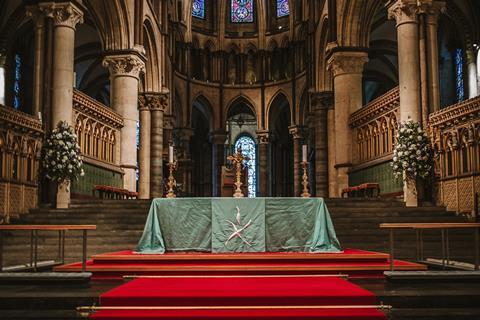 The deal, brokered in October 2019, is in the form of a memorandum of understanding (MoU) that undertakes to provide an efficient, predictable and fair process. Each installation will need the support of the church concerned, but the MoU provides a framework to help both parties comply with the relevant legal requirements. This is intended to simplify the process, for example, by providing template agreements for parishes and providers, with a trusted contractor to manage the process.
The Church of England has partnered NET Coverage Solutions Ltd to support the site acquisition, design and installation process, and to facilitate site access for maintenance and upgrades. Previously, communications infrastructure provider Shared Access had appeared favourite to secure this role.
In February 2018, the UK government reached an accord with the National Church Institutions of the Church of England, which was intended to make it easier to use church towers or spires to host equipment for fixed-wireless access, mobile broadband, and Wi-Fi. It is estimated that about 16,000 churches across England could be suitable for hosting equipment, plus churches belonging to other faiths.
While the 2017 update to the UK's Electronic Communications Code was designed to make it easier to install and maintain mobile infrastructure, operators have continued to bemoan the challenges of agreeing economically-viable lease agreements with many landowners (Telefónicawatch, #113, #129).