CEO Lutz Schüler in talks with prospective wholesale customers.
Operator ready to challenge Openreach but not in "price aggressive way".
New fibre JV "gearing up".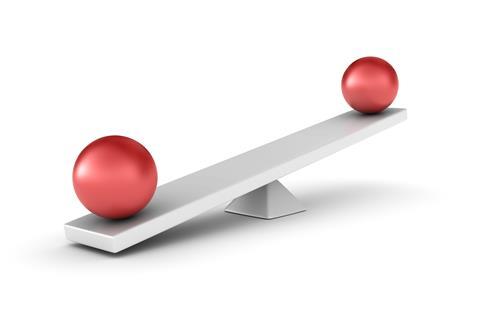 Virgin Media O2 Chief Executive Lutz Schüler gave one of the clearest signs yet that the operator is preparing to enter the UK's fibre wholesale market.
Speaking at the Connected Britain conference in London, Schüler said he was "in the middle of wholesale negotiations" and admitted that the deals are "not easy".
" It's a balancing act because on one side we are investing billions and we need to challenge Openreach and the market. On the other side, we don't want to do it in a price aggressive way that the entire market goes south. "

Schüler.
Virgin Media O2 is pursuing a wholesale play to boost penetration on its fibre-to-the-premises network to about 40%–50%. Virgin Media O2's FTTP network currently covers three million premises, and the connection rate "with our own brand" is 30%, according to Schüler.
"To get from 30% to 40%, you need a bit of wholesale, but you need not to be totally aggressive with Openreach or anybody in the market", he added.
The wholesale talks come just over a month after Virgin Media O2's new sister fibre access joint venture was announced in August.
Parent companies Telefónica and Liberty Global each committed £350m (€404m), and private equity firm InfraVia Capital Partners agreed to inject £1.4bn, to create the NetCo JV. It is targeting five million greenfield FTTP homes by 2026, with an option to increase that number to seven million by 2027.
In addition, Virgin Media O2 plans to upgrade its cable footprint of 15.9 million premises to full fibre by 2028.
With plans to reach at least 21 million premises with full fibre in future, Schüler said "this puts us in a position to be one out of two national fibre networks in this country".
Wholesale in view as JV gets underway
Speaking at the Goldman Sachs Communacopia + Technology conference last week, Mike Fries, CEO of Liberty Global, reiterated his conviction that the business case for fibre investment in the UK "makes sense".
" The benefits of fibre are meaningful when you think about the broader competitive marketplace, the wholesale opportunity… 50% of subscribers in the UK are using someone else's network. So there's obviously a wholesale revenue opportunity in that marketplace. "

Fries.
He went on to add that the new fibre JV is already ramping up, noting that "we're getting everything geared up, hiring management teams and putting everything in place to get started".
Telefónica, InfraVia, and Liberty aim to wrap up the JV's creation by the end of this year.