Large-scale ramp up of services facility in Pune.
Focus appears purely internal.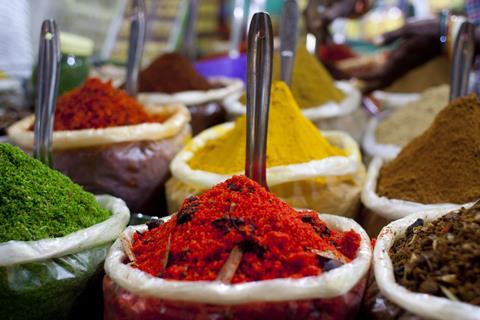 T‑Systems (T‑Sys) continued its business overhaul by enacting a previously mooted investment in services operations in India.
In its results statement for the quarter to 30 September 2019 (Q3 FY19), the unit flagged it had begun the "expansion of a service unit in India". This — plus the "first time inclusion" of that function's employees within T‑Sys's headcount during FY19 — resulted in growth in the division's total staff base to 37,718.
Factoring in reduction in European executives under T‑Sys's business transformation programme, Deutsche Telekomwatch's calculations suggest at least 1,000 executives are now working for T‑Sys in India (and probably more, depending on its reporting methods).
The note came as Indian media suggested T‑Sys is planning to ramp up its local presence further. The Economic Times newspaper quoted Laszlo Posset, Managing Director of T‑Systems ICT India, as saying the division plans to "get to 5,000" staff in India over the coming "two-to-three years".
Driving the expansion is a "new India headquarters facility" in the western city of Pune, which will house around 3,000 workers. The report suggested that the new "delivery centre" and "innovation hub" will lend support to T‑Sys in areas including cloud computing, data analytics, mobile applications, and "automation-led services", but did not provide much further detail on scope or focus. T‑Sys Chief Executive Adel Al‑Saleh first flagged plans in early‑2018 to tap into India's services industry to help his cost-cutting programme (Deutsche Telekomwatch, #71).
Skirting the quicksand
Deutsche Telekom (DT) has something of a chequered history with India's technology space, but is evidently re‑engaging. Beyond existing internal services centres in Bangalore, Gurugram, and Pune, and a healthcare services development and maintenance unit called Deutsche Telekom Clinical Solutions India, the Group recently invested in India-based networking startup Rtbrick, to support the strategic Access 4.0 initiative in Germany. It has also cited Indian disruptor Reliance Jio Infocomm as an inspiration for business reshaping in the Europe segment, under Srini Gopalan (Deutsche Telekomwatch, #74 and #77). Jio is a partner of DT in the Next Generation Enterprise Network Alliance business connectivity venture.
Previous ventures into India have been less than overwhelming successes. T‑Sys ended up offloading much of its Indian assets in 2008 through a strategic systems integration and consulting tie‑up with Cognizant, and has said noticeably little regarding the health of their relationship since. In 2009, DT took a minority, indirect (20.7%) stake in now-defunct Indian satellite venture Devas Multimedia, which remains wrapped in legal entanglements following the government's subsequent cancellation of its spectrum rights (Deutsche Telekomwatch, #56).
The latter situation will no doubt add to DT's relief that it resisted the temptation to get more heavily involved in India's telecoms and IT sector — which remains a competitive and regulatory quagmire for arch-rival Vodafone, and has been a graveyard for several other international operators in recent years. DT has long been a sceptic of emerging markets expansion but, if it were to expand its international footprint beyond Europe, the Far East is the area where management appears to have greatest fascination.