NatCo achieves first "production rollout" of Open Mobile Evolved Core.
TMPL stresses more control means more responsibility.
Intel notes 'open' does not mean 'free'.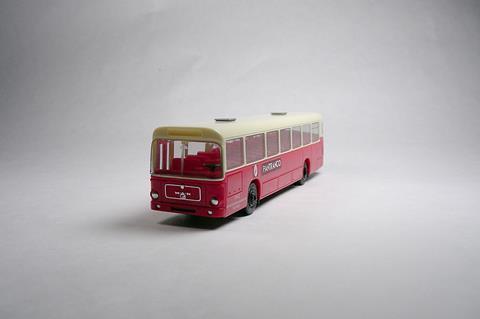 T‑Mobile Poland (TMPL) confirmed it had tested Open Mobile Evolved Core (OMEC) technology in a 2019 field trial (Deutsche Telekomwatch, #87), and that it has now deployed a production‑grade 'lightweight' open source Evolved Packet Core (EPC) based on OMEC to provide fixed‑mobile substitution (FMS, or fixed wireless) services to its customers.
The Open Networking Foundation (ONF) hailed the deployment as the industry's first "production rollout" of the OMEC open source platform, which ONF launched in collaboration with US operator Sprint in February 2019. TMPL is using OMEC gateway control, user plane, and billing components for the FMS service.
OMEC is described as a cornerstone for the ONF's Converged Multi‑Access and Core (COMAC) project (Deutsche Telekomwatch, #81). It provides an open, mobile core that meets the needs of 5G and Internet of Things services and applications, and is built using a network functions virtualisation architecture. It is said to be the first production grade, disaggregated, control‑user plane separated, 3GPP‑compliant open source mobile core solution that can run on containers, virtual machines, or bare metal. Intel and Sprint have both contributed seed code to OMEC, and the technical steering team at ONF also includes AT&T and Deutsche Telekom (DT).
Pranav Mehta, Vice‑President (VP) of Systems & Software Research at Intel Labs, said TMPL's rollout of OMEC for the FMS service represents an "important milestone for open source-based solutions for operator networks". He noted that OMEC is "optimised to leverage powerful performance and security enhancements" that are deemed "essential for 5G". Intel is a key contributor to the operator‑led ONF, which counts DT as a "full" partner member (Deutsche Telekomwatch, #66).
Our OMEC deployment provides us with a lightweight packet core providing connectivity, billing, and charging at scale for a large number of fixed mobile subscribers. By taking the bold step of embracing open source as part of a new approach for building and deploying solutions, we are realising a much lower total cost of ownership, rapid customisability, and greater transparency than we can achieve using any traditional EPC. "

— Michal Sewera, Head of the EPC Shared Service Centre at TMPL.
Wider rollout mooted
TMPL appears to be in the vanguard of Group efforts to inject open source software into its networks and shake up its supply chain (Deutsche Telekomwatch, passim). When OMEC was first launched, Thomas Lips, Chief Technology & Innovation Officer at TMPL, signalled that DT planned to take OMEC into production in Poland "as a first step towards leveraging ONF open source platforms for our mobile and 5G infrastructure".
Speaking during a panel session at the ONF Connect 2019 conference in September 2019, Sewera described the FMS service as a good "use case" for a lightweight EPC, enabling the NatCo to "start small, learn fast, and grow fast… building a tangible starting point to prove that this can work on a large scale".
More control, more responsibility
Sewera acknowledged that open source is changing the relationship between operators and vendors, also pointing out that the "key" to understanding the transition to open source is that "you cannot take control of certain things without taking responsibility" for networks.
In early-January 2020, Timon Sloane, VP of Marketing & Ecosystem at the ONF, told Fierce Telecom that TMPL's FMS service had been deployed for six to eight weeks without any down time. "[TMPL is] also very excited about just what they've experienced in terms of all the benefits of having more ownership and control of the products that they're putting out to market. Rather than being reliant on a vendor and having to ask a vendor for features and functions, or bug fixes, they're able to really drive this themselves and move forward", Sloane said.
Sewera further noted that while standards bodies such as the 3GPP need to adapt, "we cannot underestimate the importance of standardisation" in the context of the ONF or the early adoption of open source: "We are trying to implement certain ingredients which are new, but they are working in this old ecosystem… there needs to be some referee", Sewera said. "[At] this early stage, this is absolutely super important, especially as I don't see a super supportive role from the legacy vendors helping us to swap themselves", he added.
Intel's Mehta agreed that the goal is for operators to take greater control of their networks in order to quickly develop and deploy new services. With regard to the thorny issue of intellectual property rights, Mehta said open source "has a certain hygiene you have to maintain. 'Open' does not mean 'free' …it just means you are growing the pie" and increasing the overall value.