Quantum computing in focus for T-Labs and German government.
Government-funded PlanKQ project develops quantum-assisted AI platform.
T-Labs tests quantum AI use cases, but too soon for business cases.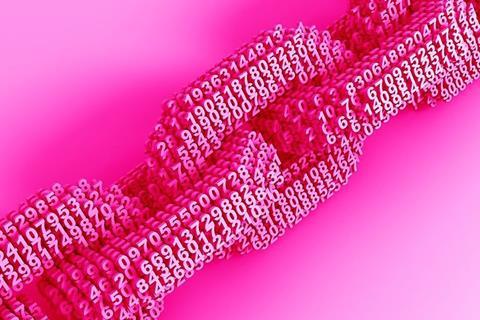 Deutsche Telekom highlighted work that Telekom Innovation Labs (T-Labs) is doing with the German government-funded research consortium PlanKQ, to develop use cases for quantum-assisted artificial intelligence.
Through PlanKQ and its own research projects, T-Labs is exploring how quantum computing applied to artificial intelligence (AI) can be used to optimise telecoms networks.
The three-year PlanKQ project was launched in early-2020 with 15 industry and research partners, including T-Labs, and initial funding of €19m from the German Federal Ministry for Economic Affairs and Energy (Deutsche Telekomwatch, #88). The consortium recently added four more partners and received additional funds from the government, bringing its total funding as of February 2021 to €35m.
PlanKQ, also known as "Platform and Ecosystem for Quantum-Assisted Artificial Intelligence", aims to make quantum computing easily accessible to enterprises by creating an open platform and supporting a development community of specialists.
The project is currently working on 30 use-cases, including detecting fraud in financial transactions, modelling energy networks, route planning for railways, dynamic vehicle routing, and IP traffic engineering in optical networks. T-Labs has provided the telecoms network use-cases to PlanKQ, such as around network optimisation and Industry 4.0 applications.
In DT's view, the project will do more than just show how quantum technology can be applied to its networks. More generally, it also aims to prevent market dominance in emerging quantum computing technologies. "This project is targeted at ensuring the development and establishment of a vendor-independent platform and associated ecosystem for quantum-assisted artificial intelligence", DT said in a statement.
Quantum firmly on the R&D agenda
Quantum computing is on the research agenda not only for T-Labs but also for the German government. The government has earmarked €50bn for Zukunftspaket ('package for the future') as part of its €130bn, post-COVID-19 economic stimulus package (Deutsche Telekomwatch, #94). Zukunftspaket is aimed at climate change mitigation and the promotion of technologies deemed important in the medium- and long-term, one of which is quantum technology.
The package includes €2bn for quantum technology, which the government sees as the "next fundamental digital leap in technology". Partially by funding startups, the aim is to propel Germany into the vanguard of quantum tech research, particular in fields of computing, communication, sensors, and cryptography. The federal government is willing to help fund "suitable consortia" to build at least two quantum computers.
In search of quantum business case
Recently appointed Head of T-Labs Alexander Lautz has noted that quantum computing will be a key focus area for the R&D unit, along with AI, open RAN, and self-sovereign identification (Deutsche Telekomwatch, #98).
T-Labs started work on quantum computing two years ago, specifically applying quantum computing to machine learning in a research area it calls "Quantum AI". T-Labs currently has a team of ten people dedicated to the subject, according to Claudia Pohlink, Head of AI/Machine Learning at T-Labs, speaking during the Rise of AI Summit in November 2020.
The group is developing optimisation use-cases and testing whether quantum computing provides significant improvement on classical computing methods. One example is "frequency assignment planning" in mobile networks, which automatically allocates frequencies to meet mobile traffic demand and reduces signal interference.
While T-Labs is exploring quantum computing use-cases for DT's own networks, some will be applicable to its enterprise customers. In the case of routing optimisation, there are multiple applications that include telco networks as well as logistics and field services.
However, it will be a while yet before the quantum R&D work forms the basis for commercial business cases. "To be very honest, it is not possible right now… to present business models", said Pohlink. "If you ask IBM or Google or anywhere, you will not get serious business models right now, because this is not popular yet".
She added: "When you start a new research area, you need persistence, curiosity, and also imagination. You have to identify the potential and imagine what will be possible in the future".

Michelle Donegan is an experienced telecoms writer and has been contributing as a reporter and news analyst for TelcoTitans since July 2020.