Salary increase to come into effect from January 2023.
Rise will be coupled with a one-off payment in Q3 2022 to help offset effects of inflation.
Voluntary redundancy scheme in place with "limited scope".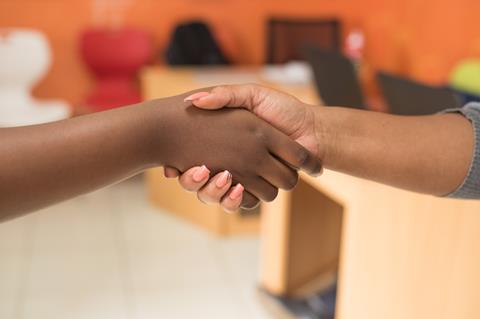 Magyar Telekom agreed a HUF 7.2bn (£15.4m/€17.8m) package with trade unions.
The deal will see Magyar Telekom and T-Systems Hungary employees receive a collective HUF 4.2bn salary boost from January 2023, as well as a one-off HUF 3bn compensation payment in Q3 2022.
The latter is designed to help offset the rising cost of living. Inflation in July 2022 witnessed a 24-year high in Hungary at 13.7%.
In a statement announcing the deal, Magyar Telekom said that, "despite the challenging market environment", it will not force redundancies, instead implementing a voluntary scheme "with a limited scope".
Speaking at Magyar Telekom's results presentation for the quarter to 31 March 2022, Daria Dodonova, CFO at Magyar Telekom, highlighted the signing of a one-year power purchase agreement to protect against rising costs through FY22, though no mention was made of anything longer term (Deutsche Telekomwatch, #115).
Familiar territory
The Magyar Telekom deal represents the second trade union accordance for Deutsche Telekom Group in recent months, with the operator itself reaching a wage agreement with ver.di in early-May.
The deal saw Deutsche Telekom avert further strike action in Germany following a third round of negotiations. Salaries rose by 2.7%–3.1% on 1 August 2022 and will increase by a further 2.1% in June 2023.
According to ver.di, approximately 10,000 employees took part in strikes following the second round of talks on 27 April 2022.
Deutsche Telekom has previously acknowledged that it will face challenges in combatting cost inflation in Europe, where there appear to be regulatory constraints against energy price hedging and higher expectation of upward pressure on wages.
Speaking on the operator's results call for the quarter to 31 March 2022, Chief Financial Officer Christian Illek said that, in the rest of Europe, the operator will see "higher momentum on net margin increase" compared to Germany. "At the same time, you will see some gaps on indirect costs", he said, adding that, "ideally", these will be covered by incremental measures.
Naturally, energy and broader price inflation received mentions in Magyar Telekom's most recent results documents (for the quarter to 30 June 2022). The operator referenced price increases and cost measures — including a reported 6% cutback on power consumption — among the levers it has pulled in response.
Looking ahead, a further contributor to its economisation efforts on energy will be the switch off of its 3G network, announced just after H1 closed on 1 July.