Deutsche Telekom and strategic partner SoftBank co‑invested in ed-tech platform provider GoStudent.
Investment collaboration one of the promised benefits to renewed friendship last year, with GoStudent the first to profit from DT–SoftBank tie‑up.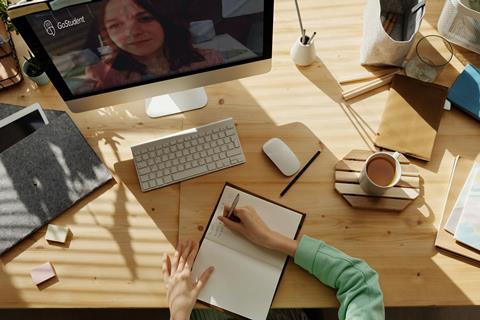 Deutsche Telekom's new strategic relationship with SoftBank saw the pair invest in edtech platform provider GoStudent.
The Vienna‑based one‑to‑one tutoring startup raised a further €300m (£250m) from investors, led by Dutch venture capitalist Prosus, with Deutsche Telekom and SoftBank's Vision Fund II among the participants. Others included Coatue, Dragoneer, Left Lane Capital, and Tencent. It forms an extension of the €205m raised in June 2021's Series‑D.
Old friends, new benefits
The funding follows Deutsche Telekom's expanded tie‑up with main US partner SoftBank, signed in mid‑2021. It led to the opening up of some new strategic horizons, including "investment collaboration" between the pair (Deutsche Telekomwatch, #107).
Claure said at the time that the two were ready to "immediately" partner on three Vision Fund investments, GoStudent among them. Fintech player Revolut and e‑scooter vendor TIER Mobility were the other two namechecked in an interview with CNBC in September.
Of the three, GoStudent sits in the middle of the pack in terms of valuation at $3.4bn (£2.5bn/€3bn). Revolut is a giant in comparison, with its SoftBank‑led July 2021 Series‑E round giving it a $33bn valuation. TIER Mobility's most recent funding came in October 2021, when it raised $200m in another SoftBank‑led round to reach a valuation of $2bn. TIER Mobility described the October tranche as the "first close" of its Series‑D round, and it is expected that additional funds will be raised in the coming months.
Growth incoming
GoStudent founder and CEO Felix Ohswald has previously floated the prospect of an initial public offering in the near future, and has raised the possibility of signing deals with content providers as one avenue to growth. "This is just the beginning for us", he said in an announcement video.
Omar Tazi, Senior Vice‑President for Innovation, Products & Customer Experience at Deutsche Telekom, said the Group is now a "strategic partner" for GoStudent, and will support expansion "in our large footprint".
GoStudent's strategic plan is to increase its share of existing markets, expand into new geographies, and grow via mergers and acquisitions, most recently exemplified by a September buy‑out of school‑oriented communications platform Fox Education.
By way of market expansion, GoStudent has customers in 22 countries as of January 2022. Ohswald has previously said that the only markets GoStudent will not focus on initially are China and India, given the wealth of ed-tech competition in those countries.
While the Deutsche Telekom strategic partnership will support growth in the startup's European footprint, it may also aid expansion into the USA, a new region for GoStudent. In 2022, the startup has a target to enter a minimum of six new markets in three regions: Asia‑Pacific, the Middle East and North Africa, and the USA.
Worth noting is that GoStudent is one of only two edtech unicorns (startups with a €1bn+ valuation) in Europe. The other, Norway's Kahoot!, also earned SoftBank backing via a $215m investment in 2020 before it went public in mid‑2021.


Joseph Purnell is a Staff Reporter for TelcoTitans, contributing telecoms news analysis since 2019 as part of the TelcoTitans Editorial team.