T-Systems and DT IoT get mobility industry cloud on the road.
Government-backed project unlocks data for safer, greener transportation.
Data Intelligence Hub supports industry cloud initiatives.
DT's data sharing projects span automotive, logistics, and mobility sectors.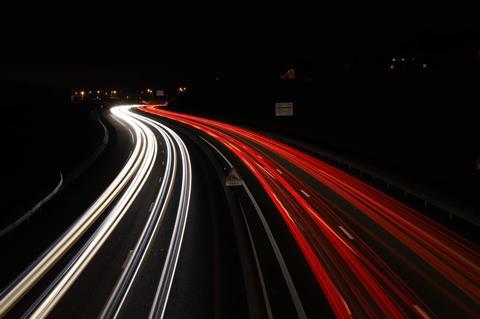 T-Systems and Deutsche Telekom Internet of Things (DT IoT) are working on one of the first implementations of a mobility data space in Europe as part of a German government-funded programme for making transportation systems safer and more sustainable.
The project adds to DT's other industry cloud efforts in the automotive and logistics sectors (Catena-X and FENIX, respectively) and further shows its dedication to developing cloud services with baked-in data sovereignty principles. The project is also another sign of emerging European industry clouds (Deutsche Telekomwatch, #103).
The mobility data space is built on DT's Data Intelligence Hub, a data marketplace product that acts as a broker and is based on the International Data Spaces (IDS) standard for data sovereignty and the Gaia-X reference architecture for European cloud data infrastructure (Deutsche Telekomwatch, #94, #97, #100, and #102).
During an International Data Spaces Association (IDSA) "Portfolio Day" webinar in January 2021, DT noted that its Data Intelligence Hub was the only commercial product among the data space solutions presented and not just a conceptual design. The Hub is also used as the common data sharing platform in the European FEderated Network of Information eXchange in Logistics (FENIX) project.
The ambition for the mobility data space project is to scale the prototype into a working platform that can be used by businesses in the mobility sector in Germany by the end of this year, and potentially provide a foundation for a European mobility data space. More details and results from this early implementation will be shared at the Intelligent Transport Systems World Congress in Hamburg in October.
Best way to get from point A to B?
The project demonstrates a travel application that uses data from many different sources to create door-to-door journeys between Hamburg and Berlin based on the best available forms of transport, whether that is taxi, train, subway, or electronic scooter. The concept is called "intermodal" travel — that is, using different modes of transport to get from one place to another.
DT's project has found that intermodal journeys save time and money, but these new mobility services require access to and sharing of vast amounts of data, such as public transport timetables, taxi service information, weather information, planned roadworks, and bicycle rental locations, just to name a few.
That's where the data space comes in. A data space provides a dedicated cloud environment that enables businesses within a certain sector to exchange data securely and with protections for data sovereignty, to provide new services or products more efficiently and sustainably. Data owners, which could be businesses, public services, or individuals, have control over how their data is used and shared and where it is processed.
As part of its broader data strategy, the European Commission (EC) envisions the creation of common European data spaces in at least nine sectors, including agriculture, energy, environment, finance, health, manufacturing, mobility, public administration, and skills. The EC has earmarked €4bn–€6bn to support the development of common European data spaces and a federation of cloud infrastructure and services.
Hamburg a hotbed for transport innovation
DT's mobility data space is one of ten projects in the Reallabor Hamburg (Reallab Hamburg) initiative, which has turned the German city into a real-life laboratory where people can try new transportation concepts and applications, such as autonomous twelve-seat shuttles and a smartphone warning app for "connected vulnerable road users" (i.e., cyclists and pedestrians). DT is involved in two other Reallab projects, in addition to the mobility data space.
Reallab launched in July 2020 with €20m of public funding, as part of the German government's National Platform for the Future of Mobility, which aims to explore ways to use data and digitisation to improve the safety and sustainability of transportation systems.
In a separate development in Hamburg, DT is also involved in the Zukunftstaxi e-mobility project. Comfortcharge, the vehicle-charging subsidiary of the Group's tower unit Deutsche Funkturm, will deploy nine direct current (DC) charging stations as part of the initiative. The charging points will be made available exclusively to "e-taxi" drivers.

Michelle Donegan is an experienced telecoms writer and has been contributing as a reporter and news analyst for TelcoTitans since July 2020.