Co‑locating, spectrum leasing, and roaming agreements all encouraged by regulator — but maintaining competition primary concern.
TMNL and rival response "mostly positive", with network sharing known to be long‑time interest of incumbent KPN.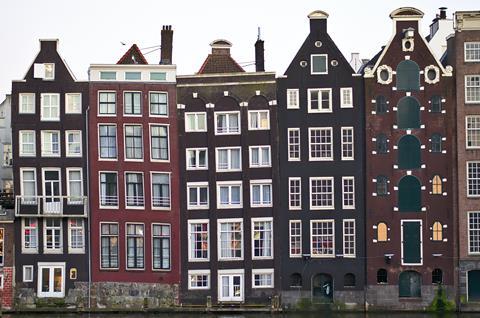 The Dutch Autoriteit Consumer & Markt (Authority for Consumers & Markets/ACM) published new guidelines aimed at encouraging greater infrastructure sharing between the country's mobile network operators (MNO), including T‑Mobile Netherlands (TMNL). The regulator said it had received a "mostly positive" response.
ACM flagged areas where it believes work can be done to foster collaboration to facilitate the "rapid roll out [of] mobile networks" — provided this does not affect competition. The hope is that Dutch operators will work together to "invest efficiently in capacity, quality, and coverage", alleviating some of the fiscal pressures associated with 4G and 5G expansion plans.
Firstly, the regulator claimed to now have "no objection" to the shared use of "co‑use of antenna set‑up points". This decision was down, it said, to the increasing difficulty of finding "suitable locations" for sites (itself partly a result of network densification associated with 5G).
If telcos do choose to co‑locate masts, the ACM's assumption is that they will "use their own equipment" to differentiate services from their site‑sharing partners (i.e. passive sharing). However, the regulator also highlighted plans to consider "frequency sharing" at a later date. "The ACM will examine and possibly take a position on the competitive effects", it said.
Secondly, the ACM encouraged action on spectrum leasing, and said arrangements with "local business" service providers would create "new services" and thus lead to greater competition. Even still, it said the maximum amount of spectrum an operator is allowed to use "at any time" remains capped at 40% of available frequencies. This includes "spectrum rented by the MNO", it clarified.
The ACM also exerted pressure on the operators to offset concerns over the shuttering of legacy 2G and 3G networks through "national" roaming agreements. The regulator wants providers to "use each other's 2G or 3G network" — noting the "large numbers" of remote machine‑to-machine services and mobile phone users that are still dependent on these services. The ACM speculated that TMNL, for example, which plans to start phasing out 2G services from June 2021, could "conclude [a] 2G roaming agreement" with either KPN or VodafoneZiggo to give it "more time to migrate these (2G‑only) devices to 4G or 5G" and ensure "continuity of service".
Helping hand(s)
While TMNL is yet to respond in public, a link‑up to support network rollout in the Netherlands would not be without precedent. The operator signed a ten‑year site‑sharing agreement with eventual merger partner Tele2 Netherlands in 2013 to create efficiencies and accelerate 4G deployments (Deutsche Telekomwatch, #23).
A more recent TMNL network‑sharing foray saw it link up with both incumbent rival KPN and Vodafone–Liberty Global joint venture VodafoneZiggo to build a multi‑operator network at Amsterdam Airport Schiphol, which went live in 2020 (Deutsche Telekomwatch, #77).
In 2019, KPN also talked up the prospect of collaborating with its peers to support 5G rollout in hard‑to‑reach areas of the country (Deutsche Telekomwatch, #89). Jan Conrnelius de Jager, KPN's Chief Financial Officer, said it "would be wise to combine forces there". A short note in the operator's most recent Annual Report said it was continuing to explore "options for network sharing" as a means to lower costs.
In the more distant past, KPN co‑located masts with Vodafone Netherlands (pre‑VodafoneZiggo), but wider site‑sharing trials conducted between the two businesses in 2012 were not progressed to a full programme (Vodafonewatch, #120).

Sam Patterson is a Staff Reporter for TelcoTitans, contributing telecoms news analysis since September 2020 as part of the TelcoTitans Editorial team.