CTIO Colin Lees discusses three-year transformation project across IT, network, and processes to support FTTP rollout.
Independent Openreach Technology division treads in parent's tech footsteps.
Adopts agile development where it can and organises into Tribes and Squads.
Data strategy seeks "single source of truth".
Takes pragmatic approach to cloud and inclusive view of legacy IT.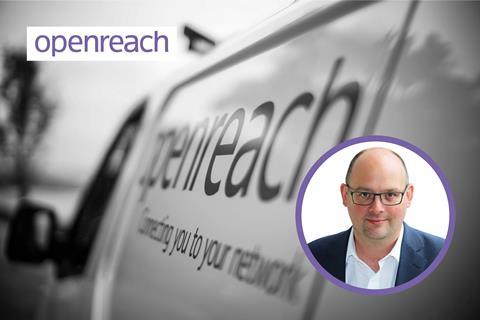 Behind the scenes of Openreach's fibre-to-the-premises (FTTP) rollout, the business is two years into a three-year transformation project that involves changing out IT systems, overhauling its data strategy, and introducing agile ways of working.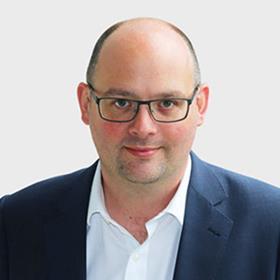 In an interview with BTwatch, Openreach Chief Technology & Information Officer Colin Lees discussed some of the technological and organisational changes underway at the infrastructure services provider.
The project was launched after Openreach's legal separation from BT Group (BTwatch, #284) and is led by Lees, who joined Openreach in June 2018. Lees has been with BT since 1998 and his previous position was as CTIO at BT Business and Public Sector.
Among the changes over the last couple of years, Openreach has established its own Technology division with a team of 400 people. It has an annual development budget of £180m and is independent from the Group's BT Technology unit. The role of BT Technology at Openreach is as a key supplier.
Ramping fibre necessitates IT change
Lees said that "the story of Openreach Technology is one of really significant transformation" and that a catalyst for the changes is the deployment of FTTP.
Openreach is currently building "ultrafast full fibre" to 42,000 homes and businesses per week and is on track to meet its target of connecting 4.5 million by the end of March.
"We're transforming all elements of the business to enable the scale up of FTTP", he said. That involves changes to IT systems and the network as well as "changing how we work from a waterfall world to one that embraces the latest of agile technologies".
Accenture was initially brought in to review and benchmark the IT systems and network technology. From that, Openreach embarked on the process of deciding whether to keep or replace existing platforms. Lees was coy about specifying supplier swap outs, but namechecked some of the partners the company is working with across network and IT. These include Adobe, Adtran, Amazon Web Services (AWS), BT Technology, Camunda, Google, Huawei Technologies, Infosys, Nokia, and Salesforce.
The bank of BT
While Openreach has an independent Technology division and relies on its own data science capabilities, it is likely in large part to tread similar technology paths as parent BT because it benefits from the Group's buying power.
Lees explained that Openreach can re-use Group-wide licence agreements, "which helps us with cost points, though we always have a separate instance for Openreach". Examples include Adobe, AWS, Google, and Salesforce.
"That's why it usually makes sense for Openreach to follow the same technology choices as wider BT Group when it comes to data", said Lees.
Openreach favours Spotify over BT Simplify model
When it comes to agile ways of working, Openreach appears to be more advanced in some ways than its parent, which is pursuing a similar, broad transformation programme through its Simplify initiative. It appears greater independence has enabled Openreach Technology to move more swiftly on agility-focused projects, while the pressure to facilitate FTTP rollouts has created a sense of urgency.
"By necessity we're a little further down the track, because the Openreach FTTP build is like a freight train… it's already left the station", said Lees. "So, we're probably 18 months further down the road of those agile programmes". He added that "I would never say we're miles and miles ahead of BT Group", and stressed that there are "brilliant, agile programmes" underway at BT.
More than half of what Openreach develops now uses agile methods, and everyone in the Technology division has had some training in agile development.
To support the agile projects, Openreach made organisational changes that affect how employees collaborate, as well as how the company works with its suppliers. Openreach created Tribes and Squads, using the Spotify model, whereby people from different departments are organised into teams, rather than departmental silos, to develop or support a product or service. A Tribe will have people from the CTIO team, Openreach business units, as well as technology supplier partners, including BT Technology.
The company has set up 30 such teams.
"What we've found is that this approach has removed hand-offs and broken down previous silos better than anything we've tried in the past", Lees said.
Old-fashioned ways still have a place
Where Openreach has introduced new cloud platforms like Adobe, AWS, or Salesforce, it works with them through "fully agile Tribes and Squads", said Lees.
However, the traditional waterfall approach will not be completely replaced because there are legacy systems that would not benefit from agile. As an example, he pointed to Openreach's inventory platform, which holds more than 50 million records for every premise in the UK.
"Agile is fantastic when you are developing modern and new interfaces because you get that early interaction with the users and what you produce at the end of the project is much stronger than the old waterfall model", he said. "However, the waterfall model has its place".
Lees said the ideal mix for Openreach is 60% agile and 40% waterfall, and indicated that the business is already "pretty close to where I'd like us to be".
Data strategy built on the search for truth
Within the broader IT transformation, Openreach has a new data strategy that involves coalescing data into one place on AWS public cloud from various legacy platforms, such as Oracle or Hadoop clusters. The idea is to have a "single source of truth" across the facets of the FTTP rollout: plan, build, provision, repair, and migration. With the data in one place, Openreach can gain more accurate insights into what's going on in these processes and start to use tools and dashboards to improve them.
The data platform is mainly used for reporting and insight. Eventually, it is expected to play a bigger role in enabling data analytics, machine learning (ML), and artificial intelligence (AI) at Openreach. Lees said that while Openreach has had some successes with big data, it is not "yet embedded into our business fully" — but it will be close to that by the end of the current three-year transformation programme.
To really exploit AI, big data and analytics, companies need to have a number of basics in place first, he said. "You need to have consistent processes. You need to be able to measure adherence to those processes — or else any insight that you gain from your data, you can't tell whether it's someone not following a process, or your process isn't optimised in the first place", he said.
Automation has a way to go to reach its potential
Lees' view on ML and AI is that it is an "interesting experiment, but it has huge potential". The company has started to use ML to look for trends in its data, such as in network fault rates. "That's where we would start to use the big data platforms, but I think there's some way to go before they genuinely are transformative for the organisation and I think that's true of AI and ML in general".
Openreach also has programmes focused on robotic process automation and is introducing an orchestration tool based on Camunda open-source technology for provisioning — that is, the steps involved from taking an order from a communication provider to sending out an engineer to install the service.
The orchestration tool, which will be completed by the end of the three-year project, is a "pure agile solution" that "allows us to be flexible in how we develop and improve our processes", he said. Since it also monitors the provision processes, "we react much more dynamically to problems emerging in the customer experience".
Cloud pragmatic, not first
While Openreach has introduced multiple cloud platforms, Lees said he would never describe the business as "cloud first". Rather, it is a "pragmatic user of cloud" and is "not shy to embrace our legacy IT".
"The real advantage of a company like Openreach is that, if you get it right, you can use the cloud providers to give you flexibility, pace, modern interfaces, and interface them with your existing asset base. You can genuinely get the best of both between cloud and legacy", he said.

Michelle Donegan is an experienced telecoms writer and has been contributing as a reporter and news analyst for TelcoTitans since July 2020.