Business Secretary Kwarteng puts Jan du Plessis forward for appointment to chair the FRC amid governance struggles on the audit watchdog's "underweight" board.
FRC in transition, and requires a chair able to partner with government.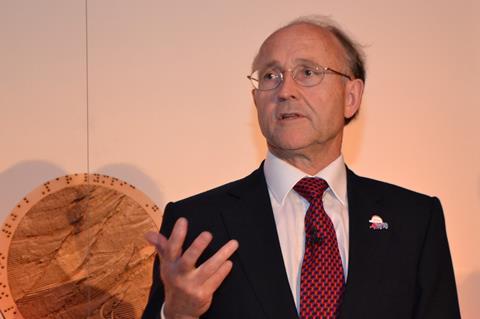 Former BT Chairman Jan du Plessis was named as the preferred candidate to chair the UK's audit watchdog, the Financial Reporting Council (FRC).
Business Secretary Kwasi Kwarteng said du Plessis brings experience leading "some of the UK's most prominent companies".
He was nominated for the role following an open competition, and requires parliamentary approval before taking the post for a four-year term. Hearings to scrutinise the nomination will be attended by the House of Commons' Business, Energy and Industrial Strategy Committee.
Du Plessis' most recent post was as Chair of BT Group, a seat he occupied from 2017 to 2021. At the time of his resignation, he said he would step away from FTSE companies — which he had focused on for 17 years — to "focus on other interests".
During his time at BT, he replaced its Chief Executive Gavin Patterson with current CEO Philip Jansen, and is said to have driven a relationship-building programme with UK regulator Ofcom.
Du Plessis was replaced by Adam Crozier, former Football Association and Royal Mail CEO, at the beginning of December 2021. His appointment was heralded by Jansen as a potential catalyst for a "return to consistent growth", while Crozier reinforced a commitment to transformation and digital services provision.
A poisoned chalice or turnaround opportunity?
The FRC has been without a permanent chair since the departure of Simon Dingemans in May 2020, who left after just eight months in the job. Keith Skeoch, interim Chair, stepped down in October this year alongside senior FRC board member David Childs.
The FRC has faced a turbulent year, facing criticism for a lack of diversity and a perceived weakness in governance, according to the Financial Times.
The accusations followed the departure of two Non-Executive Directors in mid-2021, Jenny Watson and Julia Unwin, who were removed under government pressure against the recommendations of Skeoch. Sources told the FT that the incident reflected a broader governance problem at an "underweight" FRC. Watson and Unwin's departure also left the board with a sole female member, Hannah Nixon.
Du Plessis will oversee the FRC's transition to become the Audit, Reporting, and Governance Authority (ARGA), an effort to "restore trust in audit and corporate governance". The government's review of the FRC found that establishing ARGA required a "refreshed board", with close communication between the Chair and parliament.

Joseph Purnell is a Staff Reporter for TelcoTitans, contributing telecoms news analysis since 2019 as part of the TelcoTitans Editorial team.