Precipitous revenue declines continue for Global as pandemic makes its presence felt, but mitigation measures and ongoing transformation ease the pain on profit levels.
Growing underlying strength of division offers hope beyond an anticipated tough second half.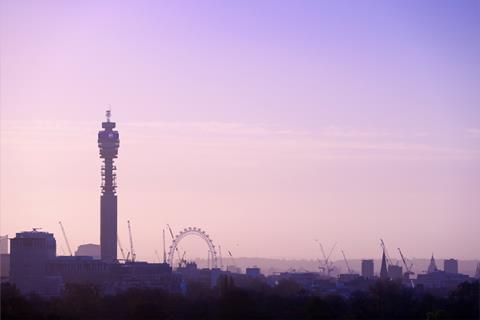 At BT Global, COVID‑19 continued to knock results as revenue declined 13% and earnings before interest, taxation, depreciation, and amortisation (EBITDA) dipped 5% for the six months to 30 September 2020 (H1 FY20–21). But there were glimmers that BT's efforts to improve efficiency could put the division in a stronger position to weather a potentially dire second half of the FY.
The COVID‑19-related factors that contributed to the drop in revenue included "lower non-contracted business" and milestone slippage. Also at play were divestments, negative foreign currency movement, the continued decline in legacy services, and what Group Chief Executive Philip Jansen referred to as "strategic decisions on lower-margin businesses" (such as Global's ongoing international asset roll-back, and phase‑out of legacy revenue streams). Although Global delivered a higher volume of conferencing services from remote workers, this only partly offset the revenue decline seen in other business lines.
Purse strings tightened further, dulling impact on earnings
On the brighter side, BT Global was able to report that the negative effects of COVID‑19 on EBITDA were "more than offset" by lower operating costs, with additional belt‑tightening and ongoing cost transformation programmes the key mitigating factors. While the headline figures showed a 5% EBITDA decline for H1, stripping out the effects of divestments, a £4m hit from foreign exchange movements, and one-offs in the previous year, EBITDA actually increased 6%. Global also reported a rise in H1 operating profit by £37m.
In pursuit of its asset-light strategy and shift to cloud-based managed services, Global is getting smaller and spending less. By the end of H1, the division's headcount (full-time roles) stood at 14,425, down from 16,680 a year earlier. Capital expenditure was down 16% for H1. Although this was partially attributed to divestments, lower customer spending may also have played a part in the decline.
Global offloaded its domestic Spanish operations in the first half for a net gain of £81m. It completed the sale of domestic operations and infrastructure in Latin America after the reporting period in early-October 2020, but still recorded £15 in impairment charges and divestment costs in relation to the sale in the first half. BT also finalised the sale of its French domestic business to Computacenter in early-November 2020 (BTwatch, #309, #312, #316, and see separate report).
BT Global financial performance breakdown, H1 FY20–21
H1 FY19–20
H1 FY20–21
Change

Note: * Adjusted, i.e. before specific items.

Source: BT.

Revenue

£2,196m

£1,916m

-12.8%

EBITDA

£304m

£289m

-4.9%

EBITDA margin

13.8%

15.1%

1.2pp

Operating profit

£57m

£94m

64.9%

Capex (reported)

£96m

£81m

-15.6%

Normalised free cash flow

£40m

£57m

42.5%
Coming months looking tough as order book sees delayed, but inevitable, dip
Although the underlying picture at BT Global is looking more hopeful for the long‑term, the full impact of COVID‑19 may be still to hit the division.
In its assessment of current market conditions, BT noted that there had been an immediate reduction in usage among customers that had affected it performance. Perhaps more significantly it is also warning that previously feared delays on new deals, or outright cancellations, are expected to materialise bringing a further hit to revenue and profit in the second half of the year.
After a year of growth in quarterly order intake, Global's order book for the second quarter was significantly down — 43% lower than a year earlier in Q2 FY20‑21. This was attributed both to COVID‑19 disruption and a high volume of renewals in the previous year. Looking on the bright side, BT highlighted that the twelve‑month rolling order intake of £4.1bn was 10% higher than a year earlier. However, this measure is intended to smooth out some of the vagaries of contract renewal for a division dealing with big, lumpy, deals and should the anticipated customer retreat in the second half of FY20–21 manifest, this sliver of positive news may evaporate too.
[Further reference: Half year to 30 September 2020, and associated documentation and presentation — BT, 29 October 2020.]
BT Group Q2 FY20–21
1

2

3

4

5

6

Currently reading

BT Global braces for more COVID‑19 headwinds

7