BT Enterprise flags more cost-cutting measures are being implemented as COVID‑19 disruption adds to the broader challenges it faces in the digital era.
As ever, partner and supplier consolidation and change is part of the plan.
CEO Jansen presents enterprise 5G as bright spot amid gloom.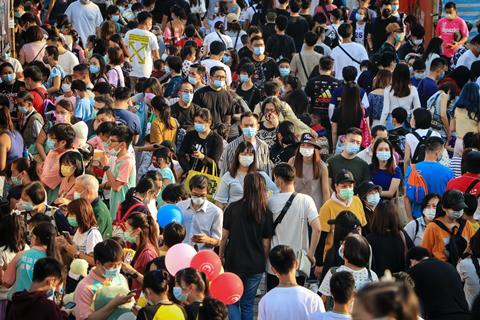 BT Group's leadership indicated it was stepping up transformation efforts at its Enterprise division in response to the continuing COVID‑19 crisis, with partner and supplier relationships remaining in the midst of a threat‑ and opportunity-laden shake‑up.
BT's results presentation for the three months to 30 September 2020 (Q2 FY20‑21), announced at the end of October, saw executives concede, as warned (BTwatch, #315), that the division had taken a considerable hit from "reduced business activity" in the quarter — with pandemic-affected client spending exacerbating legacy product decline and other, longer-running challenges facing the telecoms business-to-business (B2B) sector.
Comments during the session indicated another layer of change was coming for Enterprise's partner ecosystem, as the Group's cost transformation-focused leadership furthers efforts to shore up the division's bottom line and push through a digital-flavoured product portfolio refresh.
During the presentation, they made the striking revelation that the division was, at that moment, performing more than 500 "individual cost‑reduction initiatives" in a bid to put it on a better business footing (equivalent to about one for every 24 Enterprise employees, based on its end‑FY19–20 headcount). Moreover, Enterprise "continues to focus on reducing its cost base through supplier and product rationalisation", said Simon Lowth, Chief Financial Officer at BT. Q2 saw the introduction of a "number of measures to further tighten third-party costs", he added.
BT Enterprise financial performance breakdown, H1 FY20–21
H1 FY19–20
H1 FY20–21
Change

Note: * Adjusted, i.e. before specific items.

Source: BT.

Revenue

£2,987m

£2,710m

-9.3%

EBITDA

£955m

£833m

-12.8%

EBITDA margin

32.0%

30.7%

-1.2pp

Operating profit

£603m

£466m

-22.7%

Capex (reported)

£229m

£229m

–

Normalised free cash flow

£622m

£474m

-23.8%
Double-digit drops
As in Q1, Enterprise was one of the more obvious COVID‑19 pain-points in BT's figures. Q2 saw the division's revenue drop 10%, to £1.36bn, and core earnings plummet 13%, to £490m — broadly mirroring the falls seen in Q1, its first full quarter of COVID‑19 disruption. In terms of top-line erosion, this put the division somewhere in the middle ground between a more resilient BT Consumer (‑5%) and reeling BT Global (‑17%). Tempering the look of the sales erosion figures, slightly, was that BT did not appear to factor out the impact of 2019's sales of BT Fleet Solutions and Tikit (BTwatch, #311 and passim). BT indicated this dragged Enterprise's revenue by around two percentage points across H1.
Division still facing long-term downers, but Jansen positive on 5G future
Group executives did not go into fine detail on how the pandemic had impacted different parts of the Enterprise business. The Q1 discussions had seen some war stories told, with the division noting a precipitous initial drop in business, but a gradual recovery as the economy opened up, and trading levels recovering from a low of 30% of anticipated levels at the height of the initial crisis to around 85% of expected levels by the end of the quarter. This type of picture was not painted for the more recent three-month period.
The Q2 results documentation showed falls in the customer/line base for every category of the division's fixed‑line product portfolio, other than VoIP seats — but there was no breakout of numbers to delineate COVID‑19's influence from that of longer-term pressures. Further, Enterprise Chief Executive (CEO) Gerry McQuade commented that mobile was "probably the most impacted" part of the division's portfolio, when it came to the coronavirus effect, with roaming and handset replacement drags highlighted.
Looking beyond the pandemic, Group CEO Philip Jansen confirmed Enterprise was still facing a "few years of… negative outflow of legacy voice".
However, regarding future growth opportunities, he added that "once that's out the way and we've… focused on the newer type of activity, I do see opportunities in mobile". Enterprise's creation of a "5G development programme" was briefly flagged, alongside highlighting of BT's recent private network engagement for Belfast Harbour and other early commercial moves in 5G (see separate report).
"[Enterprise] is challenging and some of the numbers are speaking for themselves. But I think over the medium term, I can see that tide changing slightly when those 'price downs' and the 'regulatory downs' sort of move away."

— Jansen.
Perhaps surprisingly, considering his generally upbeat and optimistic demeanour, Jansen gave no indication that Enterprise is seeing an acceleration of digital transformation trends that might steepen legacy decline but also provide fuel for the drive for new digital services adoption.
PR-conscious Enterprise sucking it up on customer arrears, for now
In terms of nearer-term outlook, BT's Q2 presentation came on 29 October 2020 — only two days before it emerged that the British government was putting England back into a national lockdown.
Since then, BT has yet to comment on what the heightened restrictions will mean for its B2B business in the form of additional revenue pressure or acceleration of Enterprise's business change agenda.
Even without the new wave of social restrictions, BT indicated it remains on watch for the wave of customer bankruptcies that prompted the Group to roll out its multi-faceted Small Business Support Scheme, intended to proactively help out its vast base of small‑ and medium‑size enterprise (SME) clients, in July 2020 (BTwatch, #315).
Lowth indicated BT remained unclear on how badly SME and other clients will ultimately be affected by the economic malaise caused by the pandemic.
"We expect to see further impacts of COVID‑19 from business insolvencies in the second half, particularly among our SME customers. And although the size of the impact will depend on the level and length of government support, it also affects our wholesale business, which indirectly serves SMEs."

— Lowth.
McQuade reiterated that BT was maintaining a close watching brief on clients' financial position. He said the operator was "keeping an eye on" its "cure rate" for bills — the proportion of billed services that are paid during the period — which was said to have dropped by two percentage points from normal levels to "about 96%". Customer debt was also said to have seen a "quite significant increase", but not to a level where it would force BT to revisit a £50m provision it made at the end of FY19–20 for COVID‑19-based losses.
McQuade added that Enterprise was maintaining a "customer-friendly" approach to recovering client arrears — although at the start of Q2, this was tweaked to become "not quite as friendly".
Introduction of new CEO adds another layer of change
Broadly, the signals and tone of the presentation added to the sense of flux surrounding the Enterprise division, and the possibility of a further wave of change initiatives as it grapples with the challenges facing telcos in the rapidly-developing B2B communications and IT marketplace.
It is preparing, in January 2021, to welcome a replacement for McQuade in the form of Rob Shuter, currently of South Africa's MTN Group — and Jansen has indicated he will be given licence to "look at the business with a fresh set of eyes" and "think what he wants to do with that business" (BTwatch, #315).
In the meantime, moves to trim the division's organisation continue to steadily flow out of Enterprise, including Q1's transfer of its Supply Chain and Pelipod internal services units to BT's central Procurement team, following disbanding of the division's Ventures department (BTwatch, #314).
[Further reference: Half year to 30 September 2020, and associated documentation and presentation — BT, 29 October 2020.]


Richard Agnew is Group Editor at TelcoTitans and Market Mettle.
BT Group Q2 FY20–21
1

2

3

4

5

Currently reading

BT Enterprise dials down on B2B costs

6

7