Brookfield Infrastructure Partners reveals its India tower business has sealed a "commercial deal" with Vi.
Arrangement struck when Vi was asking Indus Towers for greater leniency on debt repayments (subsequently granted).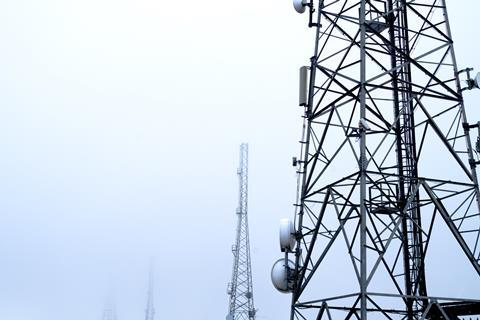 Cash-strapped Vodafone Idea (Vi), Vodafone's loss-making joint venture in India, signed a "commercial agreement" with an Indian TowerCo, whose owners include CIG (Singapore's sovereign wealth fund) and Canada's Brookfield Infrastructure Partners.
BIP revealed the development in a letter to "unitholders" covering the quarter ended 30 September (Q3 FY22). Details were scant.
Although market-sensitive financial details were understandably not disclosed, BIP also kept under wraps the scale of the deal and timeframes. The infrastructure offshoot of Brookfield Asset Management only deigned to reveal that the arrangement will "allow" Vi to onboard tenancies across the TowerCo's some 154,000 masts.
Vi is a new customer for the TowerCo, in which BIP ploughed $600m (£523m/€608m) when it acquired the company alongside CIG and other investors from Reliance Industries in 2020.
"We have now secured arrangements with the four largest mobile network operators in India, which positions the business to capture additional tenancies as wireless device demand grows in the country," said BIP in its Q3 missive.
Indus snub, or BIP back-up?
The commercial agreement looks to have been signed when Vi's relationship with Indus Towers — its go-to TowerCo in the past, in which Vodafone holds (for now) a minority stake — was under particular strain.
In September, Vi reportedly entered discussions with Indus to negotiate "softer payment terms" on its outstanding debts after the TowerCo threatened the struggling JV with disconnection from its passive infrastructure services (which no doubt encouraged Vi to think about alternatives).
Indus had apparently penned a letter to Vi requesting it clears all past debts and "pay every month, on time, for continuity of business post-November". Local reports estimate that Vi owes Indus in the region of INR 68bn (£716m/€832m), with Indus growing increasingly concerned over the mounting dues. Vi is believed to have asked for more time to cover its debts.
Media reports emerged over the last few days that Indus acquiesced to Vi's plea for softer payment terms. According to the revised payment terms, Vi is to pay 100% of the sums billed after 31 December and a portion of the monthly billing up until that point. Vi is still obliged to pay the remaining balance, due as of 31 December, between January and July 2023.
Equity conversion confusion
Amid the BIP revelation, Vi issued a statement denying that a government equity conversion — in exchange for scrubbing out debt — was delayed because of its share price falling below the par value of INR 10.
" We wish to clarify there is no such guideline that prohibits the government from taking equity if the company's current share value is less than the par value. " — Vi.
The long-awaited transaction will give the state a 32% stake in Vi, down from initial estimates that it would take a 35.8% holding. In turn, it will dilute the combined stake of promoters Vodafone Group and Aditya Birla Group from 75% to 50%. The debt-ridden JV will convert INR 160bn of interest liability payable to the government into equity. The country's Ministry of Finance ratified the deal in July 2022.