While building a strong UK competitor is the headline motivation behind the plan to merge O2 UK and Virgin Media, for Telefónica the deal is a shining opportunity to get its Group finances in order.
Structure of the JV suggests a key opening for Telefónica to bring its strong digital business services game to the UK.
O2 UK and Virgin Media leaving spurned partners in their wake, and watchdog clearance may not be a foregone conclusion.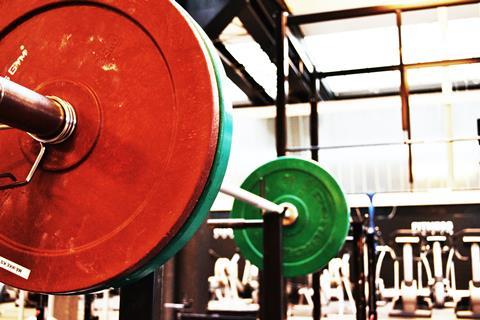 Telefónica Group and Liberty Global confirmed the anticipated deal to bring their UK assets together.
The pair have agreed to create a new 50:50 joint venture (JV) generating revenue of around £11bn (€12.3bn) per year, delivering core earnings of around £4bn, and becoming a strong second convergence player behind incumbent BT Group.
The deal, expected to be completed by mid‑2021, was presented by the partners as the advent of a new national connectivity champion, helping the UK government hit objectives on ultrafast coverage and creating an opportunity to accelerate 5G investment. Without directly referencing the current coronavirus pandemic, the joint‑CEO video announcement accompanying the deal implied that this unified approach would prove a tonic in these challenging times for the country. Planned investment of more than £10bn over five years was highlighted as evidence of the two owners' commitment to the UK, and they are conservatively anticipating synergies of £6.2bn over the same period.
Virgin Media Ireland is not part of the deal and will be retained by Liberty Global.
Opex savings at the heart of £6bn synergies
Telefónica said that 65% of the declared £6.2bn synergies will be achieved through operational expenditure (opex) savings, while 15% will come from capital expenditure (capex) reduction, and the remainder from cross‑selling and bundling opportunities expected to generate new revenue amounting to an estimated £110m a year.
The opex/capex savings are expected to chiefly derive from:
The JV using shared infrastructure to deliver services at lower cost than wholesaling from third‑parties.
Ending Virgin Media's MVNO deal and moving Virgin Mobile traffic to the O2 network.
Combining internal regional and national infrastructure and IT systems.
Lower shared marketing costs.
Lower administration costs.
Rationalising real estate.
Integration costs to unlock these synergies are expected to be in the region of £700m, and largely incurred in the first four years after the deal closing.
Telefónica insisted that the estimated figures are "rather conservative", particularly in relation to revenue generation. The operator also noted that it was "not even considering" financial and fiscal synergies in its expectations for the JV's performance. The prospect of opening up Virgin Media's expanding fibre footprint for wholesale services has also not been included in any synergies estimates at this stage.
Creating a convergence challenger
The JV is expected to create a solid second‑placed converged player in the UK market, leapfrogging Sky as a bundled services provider, while also boasting the potential for convergence at an infrastructure level.
Virgin Media‑O2
BT UK retail
Sky*
Vodafone UK
2019 estimated financial performance, UK leading operators
Note: * Financial performance data based on analyst estimates.
Source: Telefónica.

Revenue

£11.3bn

£13.5bn

£9.4bn

£5.5bn

OIBDA

£4.1bn

£4.2bn

£2.5bn

£1.2bn

Operating cash flow

£2.1bn

£2.6bn

£1.8bn

£0.5bn

Accesses

46.5 million

46.3 million

22.7 million

20.2 million
The board of the JV will have eight members, with each partner putting forward four directors. The chair will be rotated between the partners every two years, with Liberty Global's Mike Fries filling the role initially. The chair will not hold a casting vote on the venture's strategic decisions.
Should the UK's next spectrum auctions take place before the merger is completed, each party will participate as an 'independent' entity.
Commercial boost expected from brand coalition
Liberty Global highlighted several potential commercial benefits of the deal, although the details were vague and difficult to evaluate.
Chief Executive Mike Fries pointed to around 80% of Virgin Media customers currently take mobile services from external providers, which presents a cross‑selling opportunity (although the proportion of these customers already on O2 was not hinted at).
Fries also said research conducted by Liberty Global suggested that the two brands' appeal "grows even stronger when the brands are considered together", claiming that 50% of O2 customers that do not have Virgin Media broadband would be more interested in convergence offerings featuring Virgin Media than they would any other broadband provider.
For the common good, but mutually beneficial
On the face of it, the creation of an integrated, converged operator provides substantial opportunities operationally, although not without equally considerable execution risks. The implications of the move are likely to reverberate across the UK market for years to come. But looking at the deal from the perspective of the two shareholders in the JV it can also be seen as fulfilling key priorities.
Liberty Global is focused on convergence growth in Europe, and has indicated that it believes that more collaborative partnership is essential to make this growth sustainable (as evidenced by a series of recent deals on the continent). Telefónica, meanwhile, is reinventing itself. As well as undertaking a digital transformation programme to develop new revenue streams, it is narrowing its operational focus onto its four largest markets (Brazil, Germany, Spain, and the UK), while also bolstering its investor appeal by bringing debt levels down.
Although the deal will mean the Group no longer has full control over its UK presence, it does mean that Telefónica is maintaining, and potentially strengthening, its position in one of its key markets, while simultaneously monetising the asset.
Taming Telefónica's debt
One of the key elements of the agreement from Telefónica's perspective is the amount of cash it will contribute to Group coffers, bringing down debt substantially.
Under the agreement, Telefónica UK (O2) is actually valued at less than Virgin Media (£12.7bn versus £18.7bn). However, with significant debt being brought into the JV from the Virgin Media side, Liberty is expected to pay Telefónica around £2.5bn in cash to even out the value of the partners' stakes.
In addition to the £2.5bn payment expected from Liberty, a further £3bn or more is set to be sent back to the Spanish operator as the JV takes on additional debt. The combined business is expected to be leveraged at levels nearer those favoured by Liberty Global, with debt set to be maintained at a little below five times EBITDA.
The transaction will entail a substantial amount of recapitalisation, with the JV taking on around £18bn of long‑term debt, and reaching a leverage ratio of 5.0×.
The estimated £5.5bn–£5.8bn in cash set to reach Telefónica Group will bring down its debt substantially. However, it may have minimal impact on the operator's leverage position. With the deconsolidation of the UK business from the Group, its earnings will not factor in the equation for the leverage ratio, meaning Telefónica's target of a lower than 2.35× ratio — a Holy Grail it has been chasing for the best part of a decade — will not be significantly closer.
Nevertheless, with Group debt closer to €32bn, the significance of hitting this target may be minimised. Credit agency Moody's, which maintained Telefónica's main Baa3 rating after the JV announcement, also noted that the deal would be credit‑negative for other players in the UK market.
Telefónica selling its services and experience
A potentially interesting element of the JV will be the opportunity to sell Telefónica's emerging core of digital services to the UK entity. The partners have agreed in the deal that a "suite of services" will be provided to the new JV from Group level in areas including IT and technology, procurement, brand management, and support.
With Virgin Media–O2 UK aiming to establish itself as a more forthright challenger in the enterprise and public sector market through the deal, Telefónica Tech may have a portfolio that can provide support for this ambition.
Telefónica is focused on cloud, cybersecurity, and Internet of Things services for its own core business-to-business efforts, and these were identified in the Virgin Media–O2 UK presentation as key to the JV's growth strategy.
Considering Telefónica's current focus on digital services, it is also notable that the opportunity for its business offerings to gain traction in the UK would until now have been hampered by a lack of foundational fixed‑line customers in the country — a weak spot now addressed.
Telefónica's global full‑fibre rollout experience may also be put to use in supporting the JV. Project Lightning, the Virgin Media FTTP programme that has been running for four years with mixed results, was seen as one of the attractions of the deal for Telefónica. On the other side, Liberty Global is said to have valued Telefónica experience of industrialisation in fibre and standardisation of processes.
Lightning's FTTP footprint is expected to reach four million homes and businesses by 2024, but Telefónica Chief Operating Officer Ángel Vila said he is supportive of the project and would potentially back a plan to progress more decisively if opportunity arises. This could be either as part of the existing JV, or potentially through a spinout of a fibre‑focused entity, which has already been floated by Liberty Global management.
Impact to be felt far and wide…
The consequences of the deal will have an impact on the sector as well as the fortunes of the two partners. Telefónicawatch will provide ongoing analysis as the smoke clears from the initial fireworks accompanying the news, but early points to consider include the following:
BT may face a more formidable challenger: although current levels of customer demand for convergence products may be uncertain, converged infrastructure may prove a valuable competitive advantage in the longer term. BT has been working under this assumption for several years, and Virgin Media-O2 UK is now set to follow suit. Although the integration is likely to be a huge challenge, and BT has a head‑start, Telefónica experience in the major markets of Brazil and Spain may prove valuable.
Jilted Sky and Vodafone left to consider their options. Telefónica had, even just a couple of months ago (while talks with Liberty Global were apparently already underway), talked up its relationship with Sky as a hedge against any surging interest in convergence in the UK market. Sky appears to have been left high and dry by its MVNO provider, however, as the opportunity to monetise its assets came to light. In the future, Sky is unlikely to want to lean on a wholesale provider that is a more direct competitor. Vodafone might also be feeling left in the corner, losing a major MVNO customer and prospective partner in Virgin Media. The latest match‑up may drive the abandoned partners closer together.
Emerging altnets may be hardest hit. CityFibre, which has been working to establish itself as a viable alternative to BT for fibre services, could suffer as 5G backhaul opportunities appear to be drying up and Virgin Media-O2 UK sets its sights on potential ongoing expansion and more work with enterprise and public sector customers. An existing CityFibre partner, Vodafone, may also feel compelled to turn to BT as a defensive play, quickly establishing a fixed fibre presence in response to the O2 move.
For Telefónica, pressure may be relieved for the sale of Latin American businesses to help reduce debt. Telefónicawatch has previously noted that the Group tends to ring-fence assets as up‑for‑sale to ease concerns about debt levels, but can quickly change its mind if circumstances allow. The monetisation of O2 UK goes a considerable way towards doing that. With Millicom International Cellular's recent change of heart on a previously agreed acquisition of Telefónica's business in Costa Rica, and the coronavirus pandemic adding to economic and political uncertainty in the region, additional cash contributions from Telefónica Hispanoamérica may best be considered a long‑term project.
A long‑term return to the roost an option? Telefónica and Liberty Global will be locked in the new status quo for three years post‑closure. From that point onwards, each party would have the right to launch an initial public offering of all or part of their stake in the JV, which the other party may join. Then, after five years, each party will have the right to instigate a sale of the whole venture to a third‑party, with other partner having the opportunity to take full control.
There may still be competition roadblocks ahead. The Competition and Markets Authority (CMA) is expected to review the deal from the UK perspective, and there appears consensus in initial reaction to the deal that the nature of the merger should not pose meaningful problems. However, the CMA has taken unexpected stances in the past, with its waving through of BT–EE and blocking of O2 UK–Three UK, based on its outlook on underlying competition. Should an argument be put forward that facilitating two fully integrated fixed‑mobile operators creates a duopoly that undermines the ability of other MNOs, MVNOs, and fixed‑line providers to effectively compete and offer consumer choice, the deal may need more than just rubber‑stamping. The Financial Times reported that Vodafone may yet try and disrupt the union in the coming months. Should Vodafone choose not to make Liberty an alternative offer, it could be tempted to make a troublesome case to the competition watchdog.
… but rivals shrug
The news of the Virgin Media‑O2 tie up was generally greeted by studied indifference from major rivals, who naturally preferred to dwell on other opportunities the link‑up may create.
Nick Read, Chief Executive of Vodafone, responded by downplaying the importance of having a traditional pay‑TV operation in the UK, declaring the country "an OTT market" where cord‑cutting will become more prevalent as streaming services grow. He also floated the prospect of becoming an anchor tenant for the full‑fibre rollout of BT Group's Openreach to address any need for additional fixed‑line reach. Short‑lived rumours recently suggested that BT was looking to sell a stake in its access services division, and although these were quashed by the operator, an ambitious partnership with Vodafone UK could prove an interesting source of investment funding. Read also reflected on the opportunity for Vodafone UK to follow a partnering model for triple‑play as seen in Italy, which he considers could be accomplished "whilst Liberty and O2 will be going through a very complex integration over many years in the consumer space".
BT was also insouciant in its reaction to the news, maintaining that both Virgin Media and O2 UK are customers, and likely to remain so. The incumbent noted that it has been pursuing a convergence strategy since 2016, and the task on Virgin and O2's hands is a formidable one. However, a degree of work will be lost by the operator, with mobile backhaul an obvious example. To an extent, some of the impact will already have been factored in with Virgin Media drawing its MVNO deal with BT to a close after agreeing a switch to Vodafone in 2019 (a deal now set to be abandoned).
CTIL part of the package
The decision to create the JV with Virgin Media has created a degree of uncertainty regarding the future of Telefónica's existing infrastructure JV with Vodafone UK, Cornerstone Telecommunications Infrastructure Limited (CTIL). Telefónica and Vodafone had already committed to monetising the mast‑sharing entity as a market‑oriented tower company (Telefónicawatch, #132) — a process said to be broadly finished.
Telefónica had been intending to move its CTIL interest into Telefónica Infra, but the partners were also considering seeking a new investor in the business. Now, though, CTIL is within the perimeter of the VM‑O2 deal, and it appears that Liberty Global will have some say in any steps to monetise the assets. Vilá did not rule out such a move still being taken, but a third voice would now have a say in any decision.