América Móvil joins the cavalry as stalking horse bidders ride in with plans to divvy up Oi's mobile base, bringing consolidation to the Brazilian market.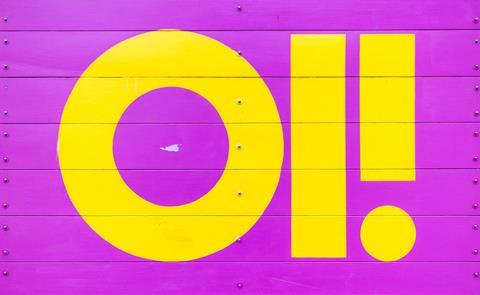 Telefónica|Vivo, TIM Brasil, and América Móvil's Claro unit came together to submit a bid to acquire the mobile assets of recuperating national operator Oi.
Confirmation of the joint bid to Brazil's stock market follows recent clarification from Oi that it carving out four standalone units to be put up for sale as part of the judicial reorganisation plan intended to help return it to operational viability.
The value of the trio's binding offer was not disclosed, but the mobile assets they are bidding for comprises:
Oi's spectrum licences.
The Oi Móvel customer base.
Rights to accommodation and access relating to Oi's estate of buildings and towers.
Ownership of elements of Oi's mobile access and core networks.
Relevant associated systems and platforms.
The partners are including the condition that they have the right to respond to any subsequent higher offers as part of their "stalking horse" bid, effectively setting the base line value for the assets.
If successful, the spoils will apparently be distributed proportionally. This is expected to entail allocation of customers and spectrum, on a regional basis in a manner designed to minimise risk of sparking concern regarding the consolidation within competition and regulatory authorities.
In March 2020, Telefónica and TIM flagged an intention to jointly bid for Oi mobile assets (Telefónicawatch, #141), with the addition of Claro to the consortium a new development. Individually, the three market leaders have been circling distressed Oi assets for several years. Towards the end of 2019, there were some indications that the three parties were in collective talks about a carve-up, but it appears that the proactive steps from Telefónica and TIM prompted second-placed Claro to conclude that joining them was a better bet than trying to beat them in an auction. Telefónica and TIM already collaborate closely on infrastructure-sharing (Telefónicawatch, #136, #140)
Oi focused on fibre future
In June 2020, as part of its ongoing strategic recovery plan, and in accordance with the steps needed for it to exit bankruptcy protection, Oi established four units that are to be sufficiently isolated from the core business to enable a third-party sale.
As well as the mobile unit that the three operators are bidding for, also being established are passive towers, data centre, and infrastructure and fibre assets businesses. The first three are to be sold in their entirety, while Oi seeks to retain a 49% stake in the infrastructure and fibre assets business.
With the sale of the carved-out units, Oi foresees a future as a fibre broadband infrastructure provider operating transportation and access networks for its own consumer, corporate and government customers, as well as offering wholesale services to other service providers.
Aiming for a quick sale
Oi has set a minimum value for its mobile assets of BRL 15bn (EUR2.4bn) and is not committed to selling to the highest bidder. Subject to acceptability to a majority of its creditors, Oi can accept a bid up to 5% lower if it considers this likelier to sail through the competition and regulatory review phase of the sale.
The price tag is also somewhat negotiable. Should Oi receive two bids below its official reserve price, it may accept a reduced price, again with majority creditor approval.
Unified rivals may yet see competition
Previously, TIM and Telefónica indicated a belief that their working together would alleviate anti-trust and regulatory concerns about consolidation in the Brazilian mobile market.
A partnership approach is presented as ensuring that existing spectrum caps are adhered to, and that regional competition – a significant factor in Brazilian regulatory decision-making – can be maintained.
The addition of América Móvil to the consortium would seem to further dilute the risk of any operator becoming dominant in a region as a result of the deal, which could further alleviate regulatory concerns.
Other bidders may emerge, and there have been reports of interest from Middle East investors, including speculation that such a deal could secure Oi a higher value for its assets. It was also noted that a different bidder might be more appealing to Brazil's authorities if it held out the promise of ensuring that the market maintained four operators competing at infrastructure level. Beyond rumours, however, there are few signs that a concrete rival bid is in the offing.