Telefónica, Claro, and TIM slap Oi with "post-closing adjustment notice".
Trio claim they are owed nearly a fifth of what they paid after post-transaction analysis by KPMG.
Oi says material facts of sale are sound, and auditor's analysis is flawed.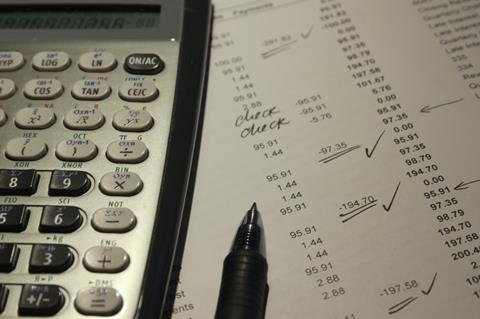 Telefónica|Vivo, along with Claro Brasil and TIM Brasil, served Oi with a "post-closing adjustment notice" regarding their joint, BRL 14.5bn (£2.4bn/€2.8bn) purchase of the operator's mobile assets, which was completed in April.
In filings submitted to the US Securities and Exchange Commissions of both Brazil and the USA, the trio claimed they are due a reimbursement to the tune of BRL 3.18bn.
The bill appears to be based on an audit of Oi's books by KMPG, which reportedly uncovered "divergences" in assumptions and calculation criteria on working capital, capital expenditure, net debt, and net subscriber additions. These divergences allegedly came primarily to light in documents made available only after the transaction's close.
When the Oi deal was signed off in April, Vivo said it was in line to net 12.5 million mobile customers, split between contract (37%) and prepaid (63%) subscribers. The post-closing adjustment notice indicated this number was not accurate, but how far off was not made clear.
In a provision against potential adjustments in the closing price, the three operators had already kept back a combined sum of BRL 1.44bn — a so-called "retained amount". As such, the outstanding sum they think Oi owes comes in at BRL 1.74bn.
Vivo said the "adjusted price" means it is owed nearly BRL 1.1bn from Oi, of which BRL 488m is "guaranteed", given that is the sum it squirreled away in the "retained amount".
Oi, no
In a statement, as reported by local media, Oi vehemently rejected the idea of coughing up a partial refund. It indicated that KPMG's analysis was riven with procedural and technical errors, and that it will contest its findings.
Oi suggested it is considering issuing a formal disagreement notification within the next 30 days, although it was not enough to stop its share price tanking by about 10% after news broke of the post-closing adjustment notice.
High synergy hopes
After completing the Oi deal, Vivo laid out its plans for customer migration and asset integration. Chief Executive Christian Gebara forecast synergies of BRL 5.4bn and detailed migration plans for the customers acquired.
Vivo management was keen to promote the prospect of cross- and up-selling to its new customer pool, with converged offerings a focus. Gebara pointed to the operator's partnerships in content, financial services, and health as key propositions, while Vivo's fibre infrastructure will underpin converged offerings.
Vivo's expected synergies (as of April)
Notes
Net present value (unaudited)
Source: Vivo.

Network

Synergies through reduced costs in operation and maintenance, shuttering some sites, optimised IT and backhaul, and expected lower expenses in 4G and 5G deployment.

BRL 1.8bn

Spectrum

Lower costs to increase capacity.

BRL 1.7bn

Commercial

Integration into existing sales, customer support, and marketing structures.

BRL 1bn

Others

'Other' includes goodwill and purchase price allocation for spectrum and customer base.

BRL 0.9bn

Total

BRL 5.4bn