EC waives through merger, conditional on full compliance with Vodafone's remedy package.
DT considers legal action.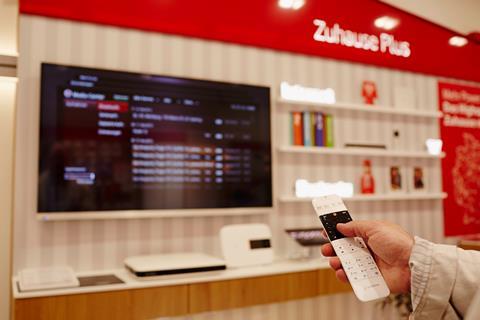 Deutsche Telekom (DT) lambasted the decision of the European Commission (EC) to approve the acquisition by arch‑rival Vodafone of Liberty Global's cable businesses in the Czech Republic, Germany, Hungary, and Romania. Although the decision was conditional on full compliance with a "commitments package" offered by Vodafone, it was not enough to pacify DT, which did not rule out legal action to contest the EC decision.
DT said it will analyse the ruling "intensively" and then decide whether a judicial review is necessary to "protect competition". In a terse blog attributed to Andreas Middel, a DT spokesperson, there was essentially a two‑pronged attack on EC thinking. According to DT, the takeover "will not create a single new broadband line", least of all in rural areas, and rollout of fibre‑to‑the‑home and fibre-to-the-business connections will be "further complicated".
DT further argued that by imposing conditions on the merger, the EC simply affirmed that the deal could not be approved in its originally planned form. Somewhat more tenuously, the Middel blog asserted that the "decision to only clear the acquisition under conditions shows that Vodafone will reach a critical size as a result of the merger".
For all of DT's protestations, Margrethe Vestager, the EC Commissioner for Competition, showed no qualms about waiving the merger through. With the remedies in place, she expressed confidence that "customers will continue enjoying fair prices, high-quality services, and innovative products".
The remedies don't work (for DT)
Vodafone unveiled its 'remedy package' for the merger in May 2019 (Vodafonewatch, #175). It comprised a deal to give Telefónica Deutschland wholesale access to cable networks in Germany, including that of Unitymedia, the Liberty unit being acquired. The package also included a further commitment to set aside enough capacity on the combined network to distribute over‑the‑top TV services. Both measures will "enhance broadband competition in Germany to the benefit of consumers and broadcasters", asserted Vodafone.
Middel was having none of it. He reiterated DT's claim that the takeover will give Vodafone too much power in the TV content market, reducing media plurality, while also increasing its stranglehold on housing association contracts — a segment Telekom Deutschland (TDE) has long sought to break into. He asserted that "cable monopolies will continue to be created in the cable-served areas — supported by the privilege of automatic inclusion of cable TV fees in ancillary rental costs. This closes off an important market not only to [DT], but also to the entire sector. We are convinced that the conditions demanded are not sufficient to prevent a negative impact on media and programme variety".
Christian Illek, Chief Financial Officer at DT, had previously said the Group's opposition to the merger was "because of the concentration of the TV market, not [the] broadband market". He was unimpressed by Vodafone's remedy package and professed to share the worry of housing associations — cable operators' traditional preserve — about rising retail prices.
Illek's altruistic concern may well have been genuine, but DT no doubt realises it has little room to complain about concentration in Germany's broadband market when it has the lion's share. According to broker house Jefferies, TDE holds 40% of Germany's broadband market. The combination of Vodafone Germany and Unitymedia will have a smaller, 34%-share.
Another worry for TDE is that the Vodafone wholesale cable deal would give Telefónica a broadband boost. Heavily reliant on wholesaling souped‑up copper lines from the incumbent, Telefónica has fallen behind the broadband pack. Jefferies calculates its broadband share as 6%, down from 14% in 2006.