Confidence in BT's ability to provide shareholder returns while embracing a full‑fibre future is low among the financial community.
Longer term prospects may be brighter.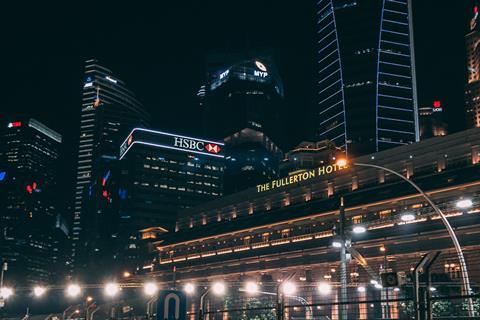 In the wake of BT Group's Q3 FY19–20 results (BTwatch, #309), financial analysts issued largely gloomy assessments on the telco's prospects for an improved performance in the near future, with several key concerns evident.
Although the regulatory environment on fibre appears to be improving, the impact that this will have appears open to debate, and the prospect of greater competition is somewhat negating the benefits to BT.
The pressure on BT's cash flow is also a preoccupation, with a dividend cut anticipated, and the challenge of paying for accelerated fibre deployment an ongoing drain. Strikingly, the expectation of BT facing hefty costs to bring its level of reliance on equipment from Huawei Technologies within government parameters did not appear to overly worry analysts, with BT's initial estimate of a £500m impact over five years not challenged. It may be that consensus view is that BT has much bigger obstacles on its horizon.
HSBC downgraded BT Group shares to 'hold' from 'buy' in the wake of the results, bemoaning an "underwhelming" performance, and highlighting pessimism on cash flow. The bank estimates that the cost of swapping out Huawei kit will be frontloaded, with a £400m impact over three years anticipated. HSBC conceded the generally positive anticipated impact of Ofcom's fibre regulation proposals, but suggested the benefits of the changes are not strong enough to entirely cut through the gloom.
Such is the malaise in the BT story that we now struggle to see the shares being given the benefit of a better long-term regulatory settlement until operational numbers are actually improving. "

— HSBC note.
All opinions represented
Deutsche Bank restated its 'sell' rating, with a price target down to 157p from 169p, expressing concerns on intensifying infrastructure competition, despite acknowledging an improving regulatory environment. UBS Group also reiterated its 'sell' rating, and cut the price target to 140p from 165p. Following the recent market depression, the shares have traded below 120p; less than one-third of their five-year peak.
Citigroup warned that BT shares could be categorised as a "value trap", as it cut its price target from 205p to 165p but maintained a 'neutral' stance. The bank warned of the potential for full‑year results, due out in early-May 2020, to be accompanied by lower cash flow expectations and potentially a dividend cut. It also expressed concern regarding the prospect of regulation intended to ensure out‑of‑contract retail customers are aware of potentially better value deals, which could lead to a substantial hit to profitability at Consumer, and suggested that up to one million wholesale line accesses could be under threat should Virgin Media decide to make an aggressive play in the market (see separate report).
Meanwhile, in a comment that could almost be seen as a willingness to go down with the ship, Berenberg reiterated its 'hold' rating, despite acknowledging the arguments to slap a 'sell' on BT. The analyst firm described itself as "very sympathetic" with these sentiments, but considered selling at this stage would only be justified by taking an overly negative view on the rate of decline in BT's financial performance or considerable pessimism about the wider market as a whole.
More bullishly, analysts at Jefferies included BT in a list of 17 major UK listed entities that are considerably undervalued. Jefferies predicted that government policy is likely to favour the Group, and noted that, with the growing strength of Openreach and a seemingly more supportive regulator, there is scope for optimism on future valuations. Jefferies also considers the perennially troubling pension deficit is now sufficiently well hedged against bond market volatility to avoid any unwelcome surprises. In a subsequent note specifically focused on the telco, Jefferies' analysts reiterated a 'buy' rating and its 330p price target. The prospect of a 30% dividend cut was acknowledged, but the analysts claimed to have already priced such a move into its assessment, and said it considers that the reduced pay‑out could give BT the headroom to charge ahead with an accelerated fibre deployment.