Amdocs acquisition follows on the heels of a significant Openet coup at EE, highlighting the threat carried by the Irish competitor.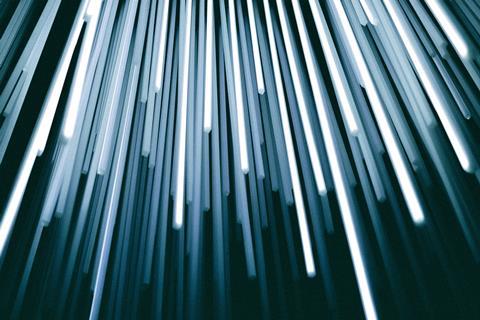 Business support systems giant Amdocs is to acquire challenger Openet in a €155m (£141m) deal. Shuky Sheffer, Amdocs Management President and CEO announced the agreement by praising Openet's "world-class cloud-native capabilities, network pedigree, and deep 5G charging, policy and data management expertise". Sheffer described the deal as complementary to Amdocs' existing portfolio, but it could be said that Openet is bringing a technology approach that will usurp Amdocs legacy systems.
The cloud-based 5G support systems developed by Openet were highlighted as the key motivation for the deal, with the acquired business having embraced a cloud-native approach in late-2017. This was demonstrated by the unveiling of its Openet Forge Digital Enablement Platform, promising capabilities for developing microservices-based solutions in a DevOps environment and accelerated deployments for a growing customer base. Its 5G credentials have been demonstrated by integration of its policy and charging into Samsung's end-to-end 5G Standalone Core technology.
The acquisition is expected to close by the end of 2020. Openet is reported to generate revenue in the region of $70m (€60m/£55m) per-year, and employs approaching 600 staff.
If you can't beat 'em, buy 'em
TelcoTitans notes that the Amdocs acquisition follows on shortly after confirmation that Openet secured a major new contract to provide its Evolved Charging Suite to BT Group's EE mobile business (BTwatch, #314) — the latest in a series of wins for the supplier.
The EE agreement supported an earlier deployment within BT Mobile and saw Openet praised for its support in smoothly replacing legacy systems within the operator. While the outgoing vendors were not named, Amdocs had a long history as a support systems partner for the mobile operator, going back to the days of T-Mobile UK, and a longstanding BT relationship. Amdocs support for EE services has included managing mobile virtual network operator (MVNO) billing as well as content billing for third-party multimedia services provided to customers via EE.
That Openet was able to swoop in and ride the wave of cloud-native service and flexibility demands that is swelling within BT would have underlined that the Openet star is on the rise. Niall Norton, Openet CEO, noted in comments on the acquisition the two companies have been alongside each other at customer premises for many years and no doubt the smaller company was a thorn in Amdocs' side.
The pair have also had a long-running adversarial relationship, with patent infringement lawsuits filed by Amdocs against Openet running for more than eight years until a settlement was reached in 2018. Both sides appeared to get something from the agreement — Openet agreed to pay licensing fees for the Amdocs' patents, but there was no brake on Openet doing business, and continuing to pick up major operator deals.
The latest acquisition is not the first time that Amdocs has snaffled an up-and-coming Irish billing specialist. In 2016 it spent €70m to acquire Brite:Bill, which within months saw its billing communications platform deployed across the BT Group (BTwatch, #289).