Vodafone JV wheels out four-month discount for Viaplay, a streaming platform with F1 broadcasting rights.
Rival KPN lifts flag on free twelve-month deal to entice new customers.
F1 and 'Max Verstappen factor' seen as big lure for Dutch pay-TV subscribers.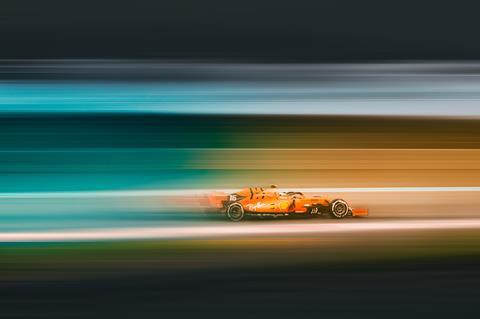 VodafoneZiggo and rival KPN both launched promotional deals for streaming service Viaplay in an attempt to boost their TV and broadband subscribers.
Viaplay, owned by Nordic Entertainment Group (NENT), owns the rights to various content rights for movies and sports. The latter category, of keen interest to Dutch viewers (and VodafoneZiggo and KPN), includes Formula One (F1).
Last May, Ziggo Sport was outbid for F1 rights by NENT. The Sweden-based group reportedly shelled out between €25m (£21m) and €30m a year for the new F1 contract, starting in the 2022 season. The price hike, which was too rich for Ziggo Sport, was apparently fuelled by the rise in popularity of local Dutch hero Max Verstappen, now F1 world champion.
In December, however, NENT struck Viaplay distribution deals with VodafoneZiggo and KPN, as part of its broader plan to bring the streaming service to 16 territories by 2023 (Vodafonewatch, #202). The subsequent revving up of promotional deals comes only weeks before the F1 season starts on 22 March.
Starting grid offers
The VodafoneZiggo offer is €20 to try out Viaplay for four months after it becomes available on 1 March. The regular subscription price is €13.99 per month. Vodafone's joint venture with Liberty Global helpfully informed customers they could "easily add" a Viaplay subscription to their TV package.
KPN, on the other hand, is offering Viaplay free for a year, but that is only for new customers. Existing subscribers can get a discount, paying €9.99 per month, although TelcoTitans is not sure how long that offer stands.
The viewer pulling-power of F1 in the Netherlands is enormous. The final F1 race in Abu Dhabi, which saw Verstappen crowned world champion, was watched by 3.5 million people in the country. Of that number, 425,000 reportedly watched via Ziggo GO, VodafoneZiggo's mobile app.

Ken has been writing about developments in the fixed and mobile markets for over twenty years. He has been a contributor to TelcoTitans since 2015.