Bloomberg reports Cevian Capital has built up stake in Vodafone.
Unnamed sources say Swedish investment firm putting pressure on Read and management team to move more aggressively on M&A.
Accuses Vodafone board of lacking experience and strategic know-how in telecoms.
Vodafone share price gets bounce after news breaks of Cevian involvement.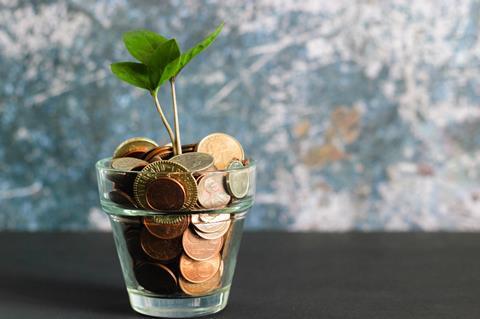 Activist investor Cevian Capital, as reported first by Bloomberg, is said to be in communication with Vodafone about how to boost shareholder returns after building up a stake — the size of which was not disclosed — in the UK-headquartered Group.
According to unnamed sources apparently in the know, Cevian has been lobbying Vodafone for "months" to look earnestly at ways in which to boost shareholder value. Options reportedly on the table are in-market consolidation, selling off assets, and share buybacks.
Vodafone Chief Executive Nick Read may well argue that he has long advocated more M&A, particularly in southern Europe, as well as a willingness to monetise assets. Under Read's watch, Vodafone spun out its European towers business to create Vantage Towers, and then sold a minority stake when it listed the business on the Frankfurt Stock Exchange last March.
According to the UK's Financial Times, however, Cevian wants Read and his team to move much more aggressively in driving consolidation, particularly in the hyper-competitive markets of Italy and Spain.
Moreover, the Swedish investment bank — according to the FT — thinks the Vodafone board lacks the necessary experience and know-how in telecoms to act as a strategic backstop. Cevian may well have in mind the current Chairman of the board, Jean-François van Boxmeer, who is former Heineken CEO, though it could also be pinpointing other less engaged directors.
Olaf Swantee — who did give Vodafone's Board of Directors some telecoms gravitas as former boss of EE and Sunrise Communications — recently stepped down from his role after a very short stint. Swantee was specifically brought in to strengthen industry expertise on the Vodafone board.
On news of Cevian's involvement, Vodafone's share price got a near-4% lift, to 131.5p, in morning FTSE 100 trading. Although no doubt a welcome to shareholders, the share price has been steadily falling since 2018, the year Read took the Vodafone helm. In early-2018, Vodafone's share price, at 237p, was more than double its level today.
M&A talk
Vodafone is often named in M&A media speculation, and Read likes to talk about it too. Last week, Vodafone was reportedly in talks with France-based Iliad about merging their respective businesses in Italy. Details were scant, although unnamed sources said both parties were "actively studying ways" to close a deal.
On its home turf, Vodafone, as reported by Bloomberg, recently explored the potential purchase of Three UK, the smallest of the UK's four MNOs. Although the approach apparently came to nothing, unnamed sources said at the time that CK Hutchison — Three UK's owner — was still in "active negotiations" with Vodafone.
The pace of in-market consolidation is not entirely in Read's hands, however. His push to trim the number of players down from four to three — which would be the case in Italy if Vodafone threw its lot in with Iliad, or teamed up with Three in the UK — is sure to meet with intense scrutiny from regulators. The EC, for instance, has traditionally asserted that three-player markets do not generate sufficient competition and that consumers will likely suffer through higher prices and a slower pace of innovation.

Ken has been writing about developments in the fixed and mobile markets for over twenty years. He has been a contributor to TelcoTitans since 2015.