Discussions kick off after Axian Telecom's recent acquisition of Millicom's mobile network operations.
Axian talks of "significant investment" in Tanzania over next five years.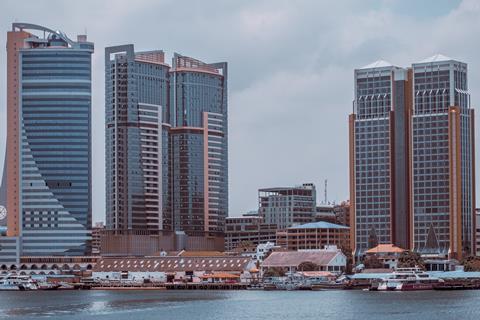 Vodacom Group, in its recently published FY2I–22 Annual Report, revealed it was "exploring sharing opportunities" with Axian Telecom's newly acquired mobile operations in Tanzania and Zanzibar (an island off Tanzania).
It fits into the wider Group strategy of trying to secure infrastructure-sharing partnerships to achieve scale and reduce costs, mapped out in its Vodacom Vision 2025 strategy, a medium‑term plan unveiled last year.
Axian operates in eight African markets as a service provider, although only one — as far as TelcoTitans can determine — overlaps with Vodacom's footprint, which is Tanzania.
The pan‑African operator only entered the Tanzanian market in April, when a consortium led by Axian and local businessman Rostam Azizi (and a former shareholder in Vodacom Tanzania) closed the acquisition of Millicom International Cellular's (MIC) operations in Tanzania (Tigo) and Zanzibar (Zantel) for approximately $100m (£83m/€96m). The transaction brings about 14 million customers to Axian.
Among the four priorities laid out by the consortium after snaffling MIC Tanzania Public Limited Company — the merged entity of Tigo and Zantel — is to provide Tanzanian customers "with improved network coverage and quality, notably via [the] 4G network".
The "ambitious growth plan" in Tanzania, added the consortium, includes "significant investment" over the next five years.
A network-sharing deal struck between the consortium and Vodacom Tanzania would see Azizi doing business with the operator once again. In September 2019, the Tanzanian tycoon sold his last remaining shares in Vodacom Tanzania, which were held under Mirambo Holdings, to Vodacom Group.
Vodacom Tanzania is already looking at ways to increase rural coverage in Tanzania, supported by fibre backhaul. In April, the operator increased its investment in the National ICT Broadband Backbone (NICTBB) to TZS 25bn (£8.9m/€10m) with a view to enhancing connectivity in rural Tanzania. Vodacom Tanzania initially signed a TZS 14bn deal last October to gain access to NICTBB.
Seeking infrastructure partnerships
Under its Vodacom Vision 2025, the Group described partnerships with "global technology companies and developmental finance institutions" as priorities.
As part of that medium‑term plan, Vodacom is planning to begin talks with prospective partners on the creation of an "Africa FibreCo".
The operator's aim, via the new company's creation, is to "accelerate fibre coverage across our international markets" — thus providing a stronger platform for fixed‑line broadband expansion by its mobile‑led OpCos in the Democratic Republic of Congo, Lesotho, Mozambique, and Tanzania.
Another potential route for fibre growth through partnerships — and perhaps a complementary one to Africa FibreCo — is Vodacom's proposed 30% stake in CIVH, parent of Dark Fibre Africa (DFA) and fibre operator Vumatel.
"Our capital injection and strategic support will accelerate the growth trajectory of CIVH's assets, while the contribution of our wholesale FTTH assets will add scale and enhance CIVH's fibre footprint", asserted Vodacom's latest Annual Report.
Late last year, Vodacom Group was reportedly in talks with prospective partners on a deal to extend its network into unserved areas of sub-Saharan Africa through a rural wireless alliance with the roll out of thousands of new base stations. Chief Technology Officer Dejan Kastelic said at the time that the operator was planning to firm up a "formal partnership" to share the investment needed to add more than 6,000 sites to its regional footprint.

Ken has been writing about developments in the fixed and mobile markets for over twenty years. He has been a contributor to TelcoTitans since 2015.