Investors spooked by unexpected resignation of TPG Chairman, cutting share-price by nearly 7%.
Billionaire businessman Teoh vague about reasons for departure.
Son Shane resigns from board as Non-Executive Director.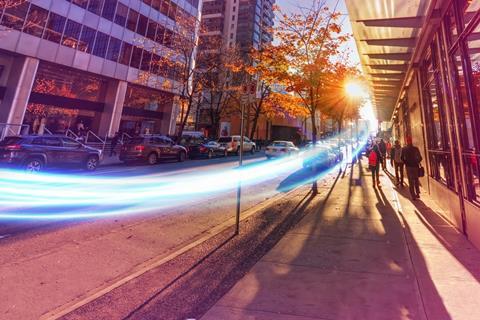 Maverick billionaire businessman David Teoh took market watchers by surprise and resigned his position as Chairman of TPG Telecom.
The board immediately appointed TPG Non-Executive Director Canning Fok, an industry veteran, as his replacement.
There was little in the way of explanation in Teoh's brief letter to shareholders, other than saying that the coming together of TPG and Vodafone Hutchison Australia last year — in what Teoh was fond of calling a "merger of equals" — had gone "better and faster than expected".
He added that the new-look TPG had "clear strategic priorities to drive growth and long-term shareholder value", and then concluded, somewhat abruptly, that "now is the right time for me to step aside and pursue other interests".
Investors were spooked by Teoh's sudden departure, wiping off around 7% of the company's share price on the Australian Stock Exchange after news broke.
Some media outlets calculated that the value of Teoh's 17.2% stake in TPG, much of which is under escrow until July 2022 as part of the merger agreement, fell by about AU $170m after his resignation,
Boardroom shuffle
Following Teoh out the TPG door was his son Shane, who resigned his Non-Executive Director role. Teoh junior was recently fined AU $1,500 (€970/£830) in a Sydney court after pleading guilty to assaulting an Uber driver.
Replacing Shane on the TPG board as Non-Executive Director is his brother Jack Teoh, who is a businessman in his own right. The other director vacancy, left by Teoh senior, is filled by Antony Moffatt, who resigned his position as Company Secretary to take up his new position.
Trent Czinner takes on Moffat's old job, but still keeps his role as Group Executive, Legal & External Affairs.
Plenty of back-patting, but Teoh remains man of mystery
Teoh lavished praise on his replacement Fok and Iñaki Berroeta, Chief Executive at TPG. He described Fok as "one of the most capable business leaders in the world", and said he was leaving TPG "in good hands with Iñaki and his team".
Fok returned the compliment. "David's legacy is incomparable", he said. "He has driven significant change in the Australian market and has carved out a position which TPG Telecom will build on. We are in David's debt for all he has done".
Despite the exchange of pleasantries, it is possible that Teoh may have irked Vodafone old hands on the TPG board with his penchant for aggressive pricing and acquisitions. On one media briefing about the merger, Teoh said he wanted to create "value propositions for our customer base and for the consumer", primarily through lower pricing.
Without any convincing explanation for his exit, however, it seems as if Teoh has simply walked away from what has been trying to build up business-wise for some 30 years.
Starting out with AU $2,000, he and his wife Vicky set up TPG in 1992. They sold computer parts such as motherboards and hard drives. Through a subsequent series of canny acquisitions, Teoh then turned TPG into major telecoms player, culminating in the merger with Vodafone Hutchison Australia.
Through his business exploits, Teoh is one of the richest men in Australia.

Ken has been writing about developments in the fixed and mobile markets for over twenty years. He has been a contributor to TelcoTitans since 2015.