Cloud-based comms provider does not expect strategic partnership with Vodafone Business to start bearing fruit until "beyond 2021".
RingCentral COO says tie-up "on track to launch this year in multiple countries across Europe".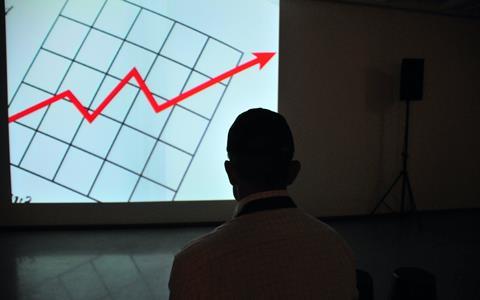 US-headquartered RingCentral, which provides cloud-based communications and collaboration solutions for businesses, highlighted the positive impact of channel partners on financial results for the quarter ended 31 March 2021.
Annualised recurring subscriptions (ARR) from "Direct and Partners", which includes contributions from "direct" partners Alcatel-Lucent Enterprise, AT&T, Atos, Avaya, BT, and Telus — as well as "other non-channel partners" — was up 33%, year-on-year, to $817m (€677m).
Vodafone Business is not yet chipping in, however. In December 2020, Vodafone Business formed a "strategic partnership" with RingCentral, focused on co-developing Unified Communications as a Service (UCaaS) and Contact Centre as a Service (CCaaS) offerings (Vodafonewatch, #192).
Speaking on the company's Q1 FY21 earnings call (via VIQ FD Disclosure), Anand Eswaran, Chief Operating Officer at RingCentral, said the Vodafone Business tie-up was "on track to launch this year in multiple countries across Europe". He added that, beyond 2021, "we expect to layer on more growth as partners like Alcatel-Lucent Enterprise [get] fully ramped and Vodafone Business starts to contribute".
Vodafone likes RingCentral CCaaS
When asked by one analyst on the Q1 FY21 conference call how RingCentral's partner network might help push the supplier's CCaaS offering, either as a standalone product or as part of RingCentral Office (which integrates CCaaSS and UCaaS solutions), Eswaran indicated that Vodafone Business was the only one of its operator channels that appeared willing so far to take on RingCentral's CCaaSS proposition. "We haven't had much[ CCaaSS] discussion on the details [with] BT, AT&T and Telus", he admitted.
According to the agreement between Vodafone Business and RingCentral, the two companies will create a new, co-branded, cloud-based service that will be the "lead UCaaS solution" for Vodafone Business, and offer CCaaS to Vodafone Business customers. Vodafone Business will also offer RingCentral Office to its customers.
When the strategic partnership was announced, Vinod Kumar, Chief Executive of Vodafone Business, said it will "enable customers to rapidly deploy and easily manage the communications services that are right for them, and marks another step forward in our drive to become a platform based business".

Ken has been writing about developments in the fixed and mobile markets for over twenty years. He has been a contributor to TelcoTitans since 2015.