Gubitosi likes to shake things up to get cost-cutting results, even if means upsetting people.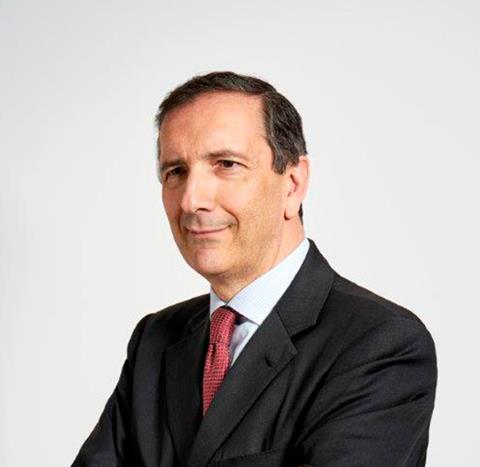 Name: Luigi Gubitosi
Age: 59
Salary: Basic compensation package, as Telecom Italia (TIM) CEO, totalled nearly €3m in fiscal 2019 (Reuters).
Troublemaker rating: 🤝 🤝
Career
Before his appointment as TIM CEO in November 2018, following an internal and acrimonious power struggle involving American activist investor Elliott Management Corporation, Gubitosi was already a high-profile business leader in Italy. Many saw him as an establishment figure, and something of a turnaround specialist, having previously been appointed by the state to manage Alitalia, the country's bankrupt airline.
Gubitosi did not start out in telecoms. Between 1986 and 2005 he held various roles within the Agnelli family's business empire and at automaker Fiat Group, including as CFO.
After Fiat, he joined Italian challenger mobile operator Wind Telecomunicazioni as CFO, before becoming CEO (2007–2011). He then then became corporate and investment banking head at Bank of America Merrill Lynch Italy (2011–2012), before a three-year stint as General Manager of RAI, where he embarked on a plan to trim down the bloated state broadcaster.
Gubitosi has an MBA from INSEAD in Fontainbleau, France, having graduated in Law at the University of Naples and studied at the London School of Economics.
Vodafone connection
Vodafone Italy (VfIt) merged its tower unit, effective 31 March 2020, with Infrastrutture Wireless Italiane (INWIT), the tower arm of TIM. INWIT becomes VfIt's "preferred supplier" of towers.
In parallel, VfIt and TIM enacted an accompanying 5G network‑sharing agreement, focused on passive-sharing in key urban centres (where competitive and regulatory considerations are greater) and active-sharing elsewhere.
Long-term Master Service Agreements governing the hosting services to be provided by INWIT to both TIM and VfIt have been signed.
Snapshot
Gubitosi was an independent director at TIM (appointed by Elliot Management) when he was pushed forward by the activist investor as successor to the ousted CEO Amos Genish. An ex-Telefónica hand appointed by French conglomerate Vivendi (and TIM stakeholder), Genish wanted to retain TIM's landline assets, but Elliot was keen to offload them.
Despite the inauspicious start to his CEO tenure at TIM, and perhaps some suspicion that he might be in the pocket of Elliot, Gubitosi is very much his own man. In an interview with the Financial Times, shortly after taking on the top job, he said that his aim for heavily indebted TIM was that it became a "normal company that executes to plan and pays a dividend".
By focusing on greater operational efficiencies, he has gone some way to achieving that (and burnished his credentials as a turnaround specialist in the process). On the back of much improved profit and cash generation for the year to December 2019, TIM's board approvingly noted a "rationalisation of the product portfolio and a more disciplined commercial conduct".
Gubitosi is clearly not afraid to ruffle feathers. Reflecting on his time at RAI, he recalled that Italy's then-Prime Minister Mario Monti had also asked him to turn the profligate state broadcaster into a "normal company". "I replied that I would try to upset everyone in equal measure, and I think I have been quite effective at that", he said.
Likely to say: "Where can we cut costs?"
Unlikely to say: "I'm sorry if you feel that way."
Troublemaker rating: 🤝 🤝 Raised voices


Ken has been writing about developments in the fixed and mobile markets for over twenty years. He has been a contributor to Market Mettle and TelcoTitans since 2015.