Straight-talking and hard-working, Birla is a formidable businessman. His commitment to Vodafone Idea cannot be taken for granted.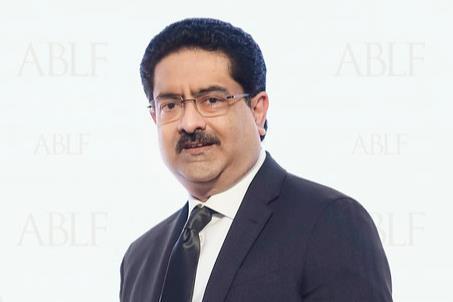 Name: Kumar Mangalam Birla
Age: 53
Net worth: $8.3bn (Forbes)
Troublemaker rating: 🤝 🤝 🤝
Wheelings and dealings
Kumar Birla took over as Chairman of Aditya Birla Group (ABG) at the age of 28, following the death of his father Aditya Vikram Birla. The family-run empire can be traced back to 1857, with a cotton-trading operation in the northern Indian state of Rajasthan.
Group wealth was accumulated through ventures into textiles, cement, aluminium, energy, and — when Aditya Birla was at the helm — expansion into petrochemicals and telecoms. Birla Communications was formed following the acquisition of GSM licences in early-1995 — and later rebranded as Idea Cellular.
When Kumar Birla started as ABG Chairman later that year, annual turnover was around $2bn. By 2019, it topped $48bn. He accelerated growth by following his father's strategy — albeit much more aggressively — of diversification, expansion abroad, and shoring up established interests at home through acquisitions and joint ventures (JV).
Big deals on Birla's watch include the 2007 $6bn purchase of Novelis, a US-based global metals major, by Hindalco Industries (a flagship ABG company). This remains one of the biggest acquisitions by an Indian company. In April 2020, Novelis secured regulatory approval for the $2.6bn acquisition of Aleris, a US-based aluminium producer.
Birla is a transformer. When he took control in 1995, the Group had a presence in eight countries. It now operates in 34. He has overseen more than 40 acquisitions, including manufacturing plants in Canada, China, and Indonesia, and established new ones in China, Egypt, and Thailand. The average Group employee age has plummeted from the mid‑50s to the mid‑30s.
Mirroring his father, who pushed the Group into south-east Asia in the 1970s, Birla once said that he preferred to invest outside India.
Vodafone connection
Birla is Chairman of Vodafone Idea, a JV established in 2018 between Vodafone and ABG. Vodafone holds a 45.1%‑stake and ABG accounts for 26%. By pooling the assets of Vodafone India and Idea Cellular, the parents aimed to compete better against Reliance Jio, an aggressive 4G newcomer. The combination also provided Vodafone with a strong local partner and a firewall from risky assets.
Snapshot
Birla has a reputation for being shy and modest, calm under pressure, and relentlessly focused on business. Shortly after the death of his father, Birla was keen to organise a meeting of directors from different ABG companies. This was not only to set out his agenda, but to win over a sceptical old guard wary about a youngster taking over; he apparently achieved this quickly. Birla is considered a proponent of meritocracy, disliking old business traditions in India of rewarding employees simply because of loyalty.
Investment banker Nimesh Kampani, who advised Birla on one of his many acquisitions, described the ABG Chairman in glowing terms in an interview with Livemint. "Once he makes up his mind, he goes for it. He is open-minded, sees logic, but also takes good advice, makes a good strategy and then he works relentlessly", said Kampani.
Plain speaking is another Birla attribute. In response to the demand of India's Department of Telecommunications for operators to pay up billions of dollars in spectrum usage charges and licence fees, Birla threatened to "shut up shop" if Vodafone Idea did not receive government support. An ABG retreat from Vodafone Idea would be a personal blow, but Birla has other interests to fall back on. India's Prime Minister Narendra Modi, or Vodafone's Nick Read for that matter, might be unwise to call Birla's bluff.
Likely to say: "If you're good enough, you're old enough."
Unlikely to say: "It's not what you know, it's who you know."
Troublemaker rating: 🤝 🤝 🤝 Tactical disputes


Ken has been writing about developments in the fixed and mobile markets for over twenty years. He has been a contributor to Market Mettle and TelcoTitans since 2015.