Spenger scoffs at recent media reports that MÁSMÓVIL was in consolidation talks with Vodafone.
CEO pointedly adds, however, that mergers eliminate "unnecessary infrastructure costs".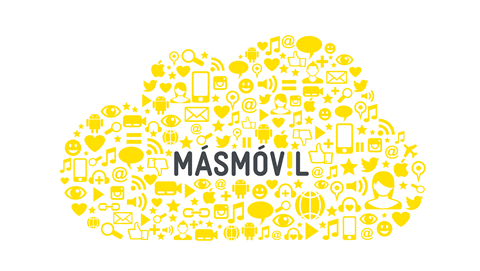 Meinrad Spenger, Chief Executive of Grupo MÁSMÓVIL, flatly denied media reports that Vodafone was in talks about acquiring Spain's fourth largest operator, as well as dismissing the possibility — also recently mooted — that MÁSMÓVIL might take over its bigger rival.
In an interview with Expansión, he described speculation around impending consolidation as "more bluff than reality", not least because shareholders representing 86% of Grupo MÁSMÓVIL's share capital have already accepted a private equity buyout in a deal valuing the operator at €5bn.
"To be clear, MÁSMÓVIL is not at this time in any negotiation, nor in any relevant corporate process. Now is not the moment. We are clearly prioritising organic growth."

— Spenger.
Spenger did not entirely rule out the possibility of market consolidation in the future, however — pointedly noting that it could eliminate "unnecessary infrastructure costs".
Never seriously on the cards
Spenger's denials confirm the dubiousness of a recent report by Spanish business daily El Economista, claiming that Vodafone was weighing up a €6bn acquisition of MÁSMÓVIL (Vodafonewatch, #189).
In his interview with Expansión, Spenger, logically, said it "cannot be" that Vodafone turned down the opportunity to make a counter bid to the private equity offer, before the takeover of MÁSMÓVIL was formally put to shareholders — and then became willing to buy the operator for a much higher price two weeks later.
There had been no hint whatsoever that something radical was in on the cards by Group Chief Executive Nick Read when he was asked, only a few days before the El Economista report appeared, about ongoing Spanish market headaches during September 2020's Goldman Sachs Communacopia event.
Read's message regarding Spain was effectively that "yes, it's a tough market" — but recent years' repositioning and restructuring of Vodafone Spain, giving it a leaner business model and more complete go-to-market platform, had allowed Vodafone to "compete well in this marketplace".
He again noted that Vodafone Spain's move back into core earnings growth in the second half of its last fiscal year, to 31 March 2020, as evidence that the long-troubled OpCo was moving in the right direction (Vodafonewatch, #186).
MÁSMÓVIL well down the private equity buyout road
Lorca Telecom, a consortium comprising three private equity players — Cinven, KKR, and Providence Equity Partners — looks well placed to fully acquire MÁSMÓVIL.
The consortium recently launched a purchase order to acquire the remaining MÁSMÓVIL equity it does not known. A board meeting is scheduled to take place on 26 October 2020 to approve MÁSMÓVIL's delisting from the IBEX 35 stock exchange.
One potential spanner in the works is what seems to be a last-ditch legal attempt mounted last week by Polygon Global Partners, an activist minority MÁSMÓVIL shareholder, to scupper the deal.
In a previous open letter from Polygon to Eduardo Díez-Hochleitner Rodríguez, Chairman of MÁSMÓVIL, few punches were pulled. "It is essential not to forget", pointed out Polygon, "that the company itself, whose management team is led at the highest level by the CEO [Meinrad Spenger], has entered into an agreement with the Bidder [Lorca] in relation to the Bid which, among other issues, addresses remuneration matters that affect him and his team personally and directly".

Ken has been writing about developments in the fixed and mobile markets for over twenty years. He has been a contributor to TelcoTitans since 2015.