Fusion represents a key milestone in Vodafone's infrastructure separation and cash-raising plan, but does not come without exposure.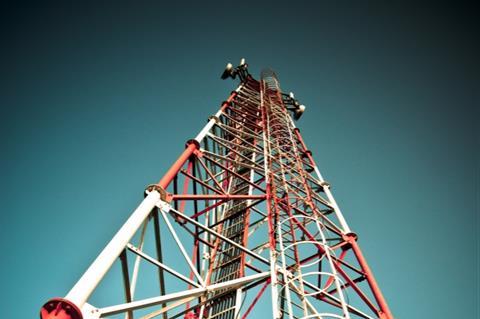 Vodafone confirmed completion of the merger between Vodafone Italy's (VfIt) tower entity and Infrastrutture Wireless Italiane (INWIT), the tower arm of Telecom Italia (TIM), after previously securing qualified European Commission (EC) approval (Vodafonewatch, #184 and passim).
The merger came into effect on 31 March 2020, well within the "first half of 2020" window TIM and Vodafone said they were aiming for when announcing it in July 2019 (Vodafonewatch, #178).
In parallel, VfIt and TIM have enacted the accompanying 5G network‑sharing agreement, focused on passive-sharing in key urban centres, where competitive and regulatory considerations are greater, and active-sharing elsewhere. "Long-term" Master Service Agreements governing the hosting services to be provided by INWIT to TIM and VfIt have also been signed. INWIT becomes VfIt's "preferred supplier" of towers.
Vodafone was supported on the deal by long-time M&A sherpa UBS and legal advisor NCTM Studio Legale.
Read's bet on real estate
Italy is the first Europe Region business to complete a tower asset overhaul in the era of Group Chief Executive (CEO) Nick Read.
However, it is unlikely to be the last — and as a pretty fulsome reorganisation, involving a joint venture (JV), network-sharing, and a prospective share sell-down, its components are likely to be re‑used elsewhere as Read's central team reaches into individual OpCos to extract capital and squeeze out more cash flow.
In February 2020, for example, Vodafone said it was exploring infrastructure asset deals in "several individual markets". Vodafone UK's existing Cornerstone Telecommunications Infrastructure JV with Telefónica UK is being reshaped to prepare for a part-sale, and recent months have seen new tower entities established by Vodafone Ireland and Vodafone Spain. As in Italy, separation and "monetisation" of tower assets are likely to go hand-in-hand with scale-oriented network-sharing deals, numerous of which have been seen since Read became CEO in 2018 (Vodafonewatch, #183 and passim).
Through the reorganisation, Read is clearly completely re‑imagining Vodafone as a business, but is not doing so from a position of strength. His motivations appear reactive (to ease Vodafone's balance sheet pressures and offset missteps of the past decade), and there have been hints of large shareholder influence being a factor. The overhaul is also not without risk for in-country business' positioning, and creates new headaches in terms of minority co‑parent management and cross-operator collaboration — two areas where Vodafone does not have a stellar record. Time will tell how long Vodafone and TIM's interests remain aligned.
Bake-off: Vodafone's experimental, joint TowerCo recipe
The main components of the INWIT merger comprise:
Transactional nuts and bolts: The Italian deal involved separation of VfIt infrastructure into Vodafone Towers S.r.l., a new unit, and the sale of a 43.4%‑stake in that entity to INWIT. In conjunction, INWIT absorbed Vodafone Towers S.r.l. into its own business. The result is a €2.14bn (£1.86bn) cash payment to Vodafone from TIM (a much-needed prop for Group debt reduction efforts), and a rejig of INWIT's ownership so that both Vodafone and TIM now hold 37.5% of the business, with the remaining 25% listed on the Milan Stock Exchange.
Regulatory remedies: Vodafone appeared highly encouraged by the outcome of an EC review of the deal, so is likely to now have confidence to move forward with similar plans elsewhere. To secure approval, Vodafone and TIM committed the bulked‑up INWIT to a range of concessions, largely around protecting third-parties that use their infrastructure. These include making available "free space" to other service providers on 4,000 towers in more urban areas (described as municipalities with more than 35,000 inhabitants), and giving "appropriate publicity" to the towers made available. They have also agreed to adopt a procedure to respond in a "timely" manner to operators' access requests, as well as only refusing requests for "technical reasons" and acquiescing to a "fast‑track dispute resolution mechanism" if there are ructions. They have also committed not to exercise "any early-termination right", and allow contract extensions for existing tower clients.
Scale: The integration of Vodafone Towers S.r.l. — thought to have been codenamed Project Daphne — and sidestepping of any regulatory-enforced shrinkage means INWIT now has a network of 22,100 towers, with both VfIt and the original INWIT contributing around 11,000 each. The Milan-based business said it will release a "combined entity plan", following the merger's completion. Although it has yet to do so, the deal appears a precursor to a major strategic refresh of the provider. It has previously trumpeted the combination as a way to "accelerate into the new 5G era", as well as opening up opportunities to rationalise its infrastructure. In its latest Annual Report, INWIT indicated it intends to "enable the development of innovative solutions across Italy, from smart-cities to Industry 4.0, to indoor coverage of large centres". There was also a hint of plans for further M&A. It said it believes the deal gives INWIT the "capacity and opportunity to position itself among the leaders of the ongoing tower sector market consolidation phase".
Management: Vodafone has yet to confirm exactly where the INWIT stake will sit in the Group's hierarchy (in terms of both reporting and financial structure). Currently, it appears to be held by the Group's Vodafone Europe B.V. vehicle, but there have been suggestions it could be folded into the Group's new, Düsseldorf-based Vodafone Towers Europe (VTE) unit, which is due to become operational in May 2020. VTE's own position in the Group organisation has also yet to be clarified.
A platform for new partnerships and fundraising: Vodafone's tower reorganisation revolves around the opportunity for "double monetisation". During preparations for the INWIT merger, Vodafone and TIM indicated willingness to jointly sell down their respective ownership levels in the JV (and have now partly done so — see below). VTE itself has also been billed for a part‑sale, with the Group recently saying it was preparing for a "potential IPO" of the business in early‑2021. With interest in telcos' tower and fibre assets at a high, Read has indicated there could be as much as €18bn of value embedded in Vodafone's infrastructure.
In late-April 2020, monetisation of the INWIT interest took a new twist as Vodafone and TIM flagged that they had each performed placements of 4.3% of the JV's share capital, thus both raising €400m and reducing their stakes to 33.2%. Both operators said they would use the proceeds to reduce leverage. The selldown came with a 90day lockup period on their remaining INWIT shares. It is not yet apparent what the key motivation was for the move, including how large a role was played by COVID19-related disruption to Italy's economic outlook and financial markets and any expansion of Group balance sheet strengthening plans in the wake of the pandemic. The operators sought to stress that the placement will expand INWIT's free float and support "improved liquidity in the stock". The sale scuppers one ownership scenario previously put forward for INWIT, which was that Vodafone and TIM would jointly sell 25% of the JV's equity to a new partner, creating a neat, quarter-sliced parentage.