Rejigged agreement offers a safety net for TowerCo amid ongoing questions over Vi's future.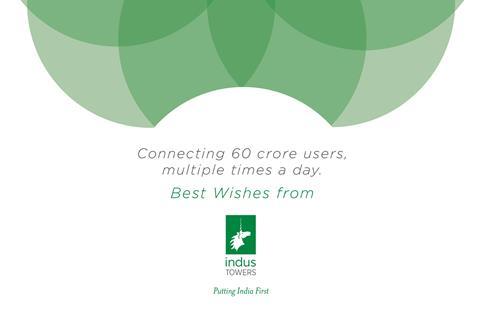 Vodafone Group flagged in early‑October 2020 that the long‑delayed merger between Indus Towers and Bharti Infratel had been reworked, following a protracted process that saw the latter postpone the deal six times since its original agreement in April 2018 (Vodafonewatch, #164, #188, and passim).
Prior to the pending merger, Infratel (Bharti Airtel India's tower unit) and Vodafone each hold a 42% stake in Indus Towers, while Vodafone Idea (now rebranded as "Vi") owns 11.15%. The merger of Infratel's separate tower business with Indus envisages the creation of the world's largest mobile infrastructure business outside of China, with a total of 163,000 towers. Infratel's Board cleared the merger on 1 September 2020, following the formation of a reworked agreement with Vodafone (Vodafonewatch, #189).
The Group will be issued with 760 million new shares, equivalent to 28.2% in the joint venture (JV), in exchange for its 42% shareholding in Indus, while Airtel's shareholding in Infratel will be diluted from 53.5% to 36.7%. The Group's stake was said to have an approximate value of INR 151bn (£1.6bn/€1.8bn), based on Infratel's current market valuation. Vodafone added that it will "jointly control" the new towers business with Airtel.
Vi is to divest its entire 11.15% holding in the merged entity, reportedly also to be called Indus Towers, and is expected to receive INR 40bn cash on the transaction's closure, helping it ease its dire balance sheet pressures (Vodafonewatch, #189 and passim).
The Vi compromise
As had been mooted, the fresh deal also incorporates a "security package" designed to cover off financial weakness at Vi, which will be one of Indus's major customers. Vodafone said the package was subject to regulatory approvals, as well as consent from its existing lenders for the €1.3bn (£1.2bn) loan used to fund the Group's contribution to the Vodafone Idea rights issue in 2019, and on an extraordinary dividend of INR 48bn being declared by the new entity within three months of completion. It added that the package, which will be supported "entirely by consideration from the transaction", requires a cash "prepayment" of INR 24bn from Vi to the new entity when the merger closes.
Further, the security package includes a "primary pledge" over shares owned by the Group in the new JV with a value of INR 40bn, and a "secondary pledge" for Vodafone shares in the new entity with a maximum liability cap of INR 42.5bn.
Meanwhile, Providence Equity Partners elected to receive shares, reportedly equating to a 3.2% stake in the new entity, in exchange for its 4.85% holding in Indus Towers.
The operator added that the final number of shares issued to Vodafone and Providence, as well as the cash paid to Vi, will be based on agreed closing adjustments up to the transaction's closure. Completion is subject to approval from Vodafone's existing lenders, due in late‑October 2020, and the country's National Company Law Tribunal.