France-based Iliad Group said to have tabled an offer to Vodafone board last week.
Vodafone share price gets short-lived bounce.
Read's self-styled "proactive" approach to M&A under the spotlight (again).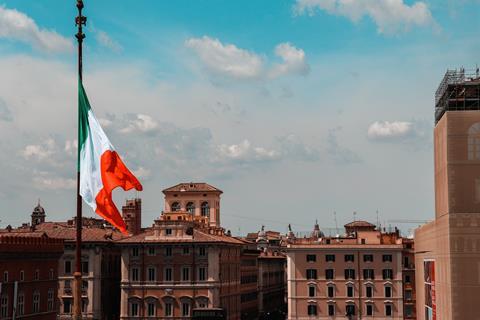 Vodafone's share price once again got a bounce — albeit a temporary one — on renewed stoking of M&A flames.
A report from Bloomberg that France-based Iliad Group made a move last week for Vodafone's Italian business lifted the group's share price by nearly 3% on early morning FTSE 100 trading, although at the time of writing it fell back to barely above yesterday's closing price of 137.40p (and still well short of the 237p five-year high in early-2018).
There was little detail in the Bloomberg report, which cited unnamed sources, other than Iliad Group had apparently tabled a formal bid to the Vodafone board. Reuters previously reported that Vodafone was in talks with Iliad about merging their respective businesses in Italy.
Along with Spain, Italy has been a persistent drag on Vodafone's European performance. Iliad Italia, which entered the market in 2018, only added to the competitive pressure through its discount-price strategy to gain market share in mobile (Vodafonewatch, #172 and passim). It then ramped up the broadband ante on rivals with the launch of an aggressively priced fibre offer last month.
Read "proactive" on M&A
Nick Read, Chief Executive at Vodafone, has long advocated "pragmatic" M&A in hyper-competitive markets. He has also repeatedly urged the EC to help the telecoms sector get better returns on investment by allowing more consolidation.
Speaking on Vodafone's Q3 FY21–22 earnings conference call last week, however, Read appeared to shift up a gear on M&A enthusiasm. "I want you to know that we are very proactive, we are very pragmatic, and we are getting good engagement from our counterparties", he insisted, warming his M&A theme.
Read's remarks look slightly defensive, however, when seen in the context of recent reports that activist investor Cevian Capital has been in communication with Vodafone about how to boost shareholder returns after building up a stake — the size of which was not disclosed — in the UK-headquartered Group. Cevian, it seems, wants Read and his team to move much more aggressively in driving M&A.
Rumblings in UK, Spain
On its home turf, Vodafone, as reported by Bloomberg, recently explored the potential purchase of Three UK, the smallest of the UK's four mobile network operators. Although the approach apparently came to nothing, unnamed sources say that CK Hutchison — Three UK's owner — is still in "active negotiations" with Vodafone.
Three UK CEO Robert Finnegan previously described the UK mobile market as "dysfunctional" and expressed hope that regulators would become more open-minded to mergers.
In Spain, the M&A rumour mill has long speculated a tie-up of some sort between Vodafone and fast-growing challenger MÁSMÓVIL, although nothing firm has materialised.