Safaricom-led consortium emerges as sole new entrant in damp squib of an auction.
Group's rare move into new market muddied by competitors' apparent wariness regarding risks in Ethiopia.
Only two bidders emerge for new licences.
Fears of incumbent's political heft added to suitors' macro uncertainties.
Plan for an Ethio Telecom part-sale could offer further threat.
Government puts brave face on outcome, taking up Group consortium as having scale and "quality" to make impact.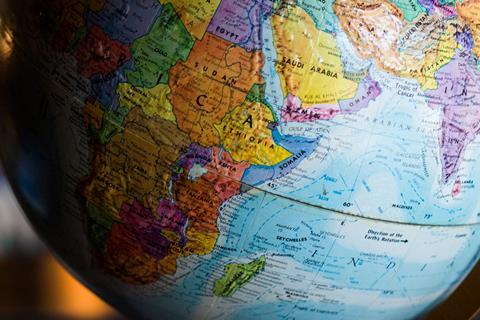 Ethiopia's government put a brave face on the tepid response seen from international players to its much-anticipated telecoms licence contest, saying it had secured a "quality operator" in the form of Vodafone (Vodafonewatch, #195 and passim).
The comments came ahead of confirmation that the Global Partnership for Ethiopia grouping, backed by Safaricom, Vodacom, and Vodafone, alongside external partners, had secured one of the two concessions on offer, with a $850m (£601m/€698m) bid. A consortium involving MTN and the Chinese state-owned Silk Road Fund emerged as the only other bidder, but its $600m offer was said to have been rejected. The second licence therefore went unsold, but will be retendered, according to the government.
Speaking during mid-May 2021's East Africa Com virtual conference, Brook Taye, Senior Advisor at Ethiopia's Ministry of Finance, said the two bidders that emerged were the "best partners for the Ethiopian market". He said there had been a "misconception" that all of the parties that had expressed interest in the two concessions on offer would end up making firm offers.
Out of the twelve players that had indicated interest in the licences during 2020, Taye suggested only four had been viable bidders — the Vodafone- and MTN-backed groupings, plus Etisalat and Orange. As such, "we only missed out [on] two", he claimed.
"[There is] a myriad of reasons why most of the companies did not participate in this tender, but, for us, we always maintained that this was about attracting quality operators. "

— Taye.
Final verdict imminent
The licensing process is the centrepiece of a long-awaited privatisation and liberalisation programme in Ethiopia, instigated in 2018. It is being run by the Ethiopian Communications Authority, set up in 2019, and is seeing two "nationwide, full-service licences" put on offer for green-field challengers to incumbent Ethio Telecom, without the obligation to form local partnerships. The twelve groups that submitted Expressions of Interest during 2020 included Axian Group, Etisalat, Liquid Telecom, MTN, Orange, Saudi Telecom Company, and Telkom South Africa.
It's you, not us…
Commentators have blamed the thin level of participation on political uncertainty in the country — including the outbreak of conflict in the northern Tigray region in late-2020, and an upcoming election in June 2021 — but Taye argued that "very stringent" technical requirements attached to the two licences had been a key reason why contenders dropped out.
The terms were said to include a stipulation that bidders had at least 30 million existing subscribers. Taye said this was a "deliberate decision" to avoid a scale and heft mismatch with incumbent Ethio Telecom, which enjoys a monopoly in the country and claims to serve about 45 million mobile users, plus nearly one million customers on fixed lines.
Taye also pointed to the telecoms sector's own problems as a drag on demand. Noting operators' declining revenue from voice and messaging services, he said the sector's value had shifted from being "spectrum-driven" to "data-driven". "I think the telecoms operators themselves, the way they look at new markets, has transformed significantly", he added.
… but may be a bit of us as well
There had also been a backdrop of significant policy uncertainty around the licensing process, no doubt contributing to operator groups' decision to stay on the sidelines.
Taye confirmed the Safaricom-led partnership will not, despite reports to the contrary, be beholden to using Ethio Telecom's network infrastructure to deliver services — something that would have thrown a new layer of complexity and risk into new entrants' network rollout plans.
However, there remains a major, ongoing question mark over when Global Partnership for Ethiopia will be able to debut m-money services in the country, which are currently barred from foreign ownership and have been subject to a great deal of to-ing and fro-ing over whether they would be included in the telecoms licences.
A late-April 2021 Bloomberg report suggested the concessions would indeed enable m-money services to be offered by the new entrants, but this was not confirmed by Taye. He instead sought to assure that the government remains on a broader "trajectory" of reform across different policy areas. Ethiopian Prime Minister Abiy Ahmed subsequently appeared to confirm that the new operators will not have access to the m-money market until May 2022, when the space is opened up. This will essentially give Ethio Telecom a year's head start in the m-money sector, with the telco having debuted its telebirr offering in May 2021.
M-money is a key area of interest for Safaricom and Vodacom, with the operators seeking growth opportunities beyond their voice and data cores, and scoping out ways to expand their regional fintech presence through new joint venture M-PESA Africa. Safaricom Chief Executive Peter Ndegwa recently said that a lack of m-money liberalisation in Ethiopia would "significantly reduce the level of profitability" of an entrance into the country (Vodafonewatch, #192, #195, and passim). He nonetheless indicated that if m-money is initially a no-go area, the Ethiopian authorities could open up fintech opportunities further down the line, and telecoms players will presumably be in a good position to take advantage. A local partnership has also previously been mooted.
Comms glitches, too
Beyond those factors, Taye appeared to acknowledge that some of the prospective bidders might have had concerns over Ethio Telecom's political connections. Perceived "posturing" by the incumbent to defend its market could have sent out warning signals, it seems. "I believe to an extent that they assumed that somehow the government would favour Ethio Telecom versus the two market operators", said Taye. This was "far from the facts, but that's the perception that they had", he added.
Further, Taye went on to confirm that the government still plans to take a further step in telecoms market reforms by making a minority stake available in Ethio Telecom to private investors — yet another factor that may have played into some operators' decision to hold back from bidding. Taye has previously suggested Etisalat and Orange have eyes on buying into the telco, and stressed during East Africa Com there will be an "opportunity for them to work with Ethio Telecom and buy the 40% stake that will be offered".
Taye indicated due diligence on the Ethio Telecom sale is ongoing and some form of announcement will be forthcoming in the "next few weeks".
Vodafone in game, but padded up
Vodafone has not confirmed the exact make-up of the Global Partnership for Ethiopia consortium but Safaricom — which has long harboured ambitions of a broader regional play in east Africa — is thought to be taking the lead (with a majority stake reported variously at 51% or 56%). Vodacom has indicated it is holding a small share of about 5% in the consortium, while Vodafone has not disclosed whether it has a direct interest too, or is participating at arms-length (something that would fit with the Group's reticence towards footprint expansion since entering Ghana and Qatar in the late-2000s). Two outside partners are understood to have come on board: previously mooted private equity partner CDC Group and Sumitomo Corporation, the Japanese industrial conglomerate that formed an "international technology infrastructure and digital services" partnership with Vodafone in 2020 (Vodafonewatch, #192). The US government's International Development Finance Corporation is also said to have backed the consortium with a loan.

Richard Agnew is Group Editor at TelcoTitans.