German coalition cabinet reportedly approves measures in IT security bill that, if passed, will effectively ban Huawei from 5G RAN market.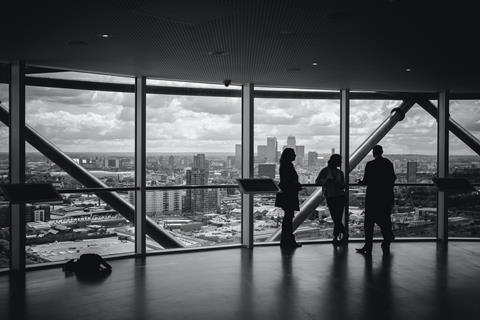 A Handelsblatt report highlighted the intention of Germany's coalition government to effectively block Huawei Technologies from the country's 5G radio access network (RAN) market, and cast a shadow over operators' rollout plans for the next-gen tech.
A bit of politics
The coalition government, despite being led by Angela Merkel — who has often shown resistance to US pressure for an all-out Huawei ban — reportedly gave the nod to new measures in Germany's long-gestated IT security bill that, in all probability, will force the Chinese supplier to pack its bags.
According to Handelsblatt and subsequent reports, the revised IT security bill introduces a two-stage approval process for telecoms equipment. The first stage is a technical check of individual components, followed by a second political assessment stage of weighing up the supplier's "trustworthiness".
One member of the German parliament, quoted by the Financial Times, argued that the second stage will well and truly scupper Huawei's chances of survival in the country. "How can Huawei, a company with suspected links to the Chinese, pass a political trustworthiness test?", remarked the unidentified source.
For its part, Huawei vehemently denied (again) the allegation that it poses a risk to national security. "We cannot identify any comprehensible reasons for restricting our market access", Huawei's German spokesperson said.
Perhaps one flicker of hope for Huawei, and Germany's network operators that use its RAN equipment, is that the bill is not yet passed into law.
In the meantime, it seems reasonable to assume that all three mobile network operators (MNO) will redouble their lobbying efforts.
O2 can breathe slightly easier than rivals
Exactly how reliant Telefónica Deutschland (O2 Germany) is on the Chinese supplier for 5G RAN is difficult to determine, but Strand Consult has estimated that half of the OpCo's 4G RAN footprint was Huawei gear at the end of 2019 (see table). This may give a guide to the extent of 5G RAN commitment to Huawei. Markus Haas, Chief Executive of O2 Germany, has seemed the most sanguine of German mobile telco bosses about Huawei being shown the door. Speaking in July 2020, amid preparations for the operator's 5G launch, he said supplier contingency plans were in place if Germany issued a blanket ban on the Chinese supplier. "We have contracts with all the main vendors and would be in a position to make a switch within a few weeks", claimed Haas (Telefónicawatch, #147).
Of the three MNOs, Telekom Deutschland looks to have been the most optimistic about Huawei's chances of surviving political scrutiny, signing recently a new 5G RAN contract with the Chinese supplier (Deutsche Telekomwatch, #95). By the end of July 2020, Telekom claimed its 5G services were available to 40 million people (around half of Germany's population). It is understood that the majority of coverage is enabled by Huawei antennae.
By 31 March 2021, Vodafone Germany aims to have 8,000 5G-capable antennae at 2,800 locations. As of July 2020, 1,000 5G antennae were up and running at more than 350 locations. If all goes to plan, Vodafone will reach ten million customers with 5G by the end of 2020, and 20 million by the end of 2021. Helping to boost the OpCo's 5G coverage is Ericsson's Dynamic Spectrum Sharing (DSS) technology using 700MHz, launched in April 2020, which allocates the low-band spectrum resource to LTE and 5G according to demand within the cell (Vodafonewatch, #186). Vodafone put on a show of stoicism, saying it will "continue to monitor the situation and will always comply with regulations".
Huawei 4G RAN
Non-Huawei 4G RAN
4G RAN reliance on Huawei in Germany (end-2019)
Source: Strand Consult.
Vodafone Germany

55%

45%

Telekom Deutschland

65%

35%

Telefónica Deutschland

50%

50%