Spanish player seeks extra capital to help get 250 low-orbit 'nanosatellite' constellation off the ground next year.
Note offer pitched as paving way for upcoming €100m Series-B financing round.
Telefónica already signed up as Sateliot partner to provide NB-IoT connectivity beyond terrestrial cellular footprint.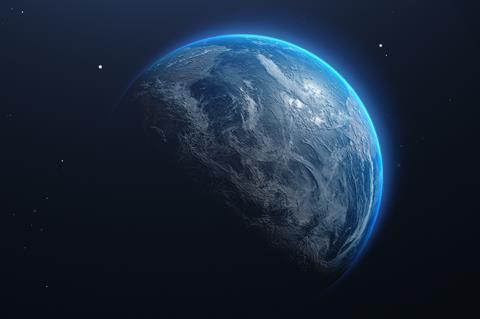 Sateliot, a Spanish startup aiming to launch a "5G-standard compatible" satellite system to connect Narrowband Internet of Things (NB-IoT) devices from space next year, opened a €10m (£8.7m) convertible note offer to help finance its deployment.
Aimed at early-stage investors, and with a minimum ticket of €500,000, the offer is described as a "first step" towards the launch of a Series-B funding round in 2023, which has a target of raising €100m.
Sateliot's constellation is designed to eventually comprise 250 low-orbit 'nanosatellites', the first of which is slated to launch from the USA in the first quarter of next year (with commercial services coming online shortly afterwards). Sateliot launched a satellite last year, primarily for testing purposes, it seems.
The startup says it will provide coverage for NB-IoT devices "all over the world" and provide mobile network operators with IoT connectivity beyond their terrestrial cellular footprints. Telefónica has already signed up as a Sateliot partner.
" With the start of the 'pre-Series B', we continue to fulfil our financing plan that places us at the door of a year, 2023, which will be fundamental for the growth of our company. "

Jaume Sanpera, Chief Executive, Sateliot.
Sanpera and his management team believe that Sateliot can reach an annual €1bn turnover, and notch up €370m in earnings before interest, taxes, depreciation, and amortisation, by 2026. The startup has apparently signed partnerships with "global telecommunications operators" that have a combined portfolio of more than 1.2 billion customers.
In January 2022, Sateliot successfully closed a €10m Series-A funding round. Spanish companies Indra and Cellnex joined as "industrial partners", with 10.5% and 3.5% stakes, respectively. Sepides, a Madrid-headquartered private investment firm, took a 4.69% holding.
Telefónica's high-flying ambitions
Telefónica Tech, the operator's growth services division, and wholesale arm Telefónica Global Solutions announced in July that they were planning to test Sateliot's satellite system for NB-IoT connectivity.
Telefónica described the planned projects as "pre-commercial customer pilots", indicating they will begin towards the end of 2022. It is yet to name any participating customers or target territories, but suggested it will pitch the offering to organisations in agriculture, renewable energy, and shipping.
Sateliot's platform will "connect seamlessly" with its terrestrial IoT networks and not require customers to buy any special devices, Telefónica added.
Telefónica, like other telcos, has described the integration of terrestrial and non-terrestrial networks as a "key aspect of current networks evolution beyond 5G" (Telefónicawatch, #160), and pushed forward with a number of relationships focused on backhaul, broadband, and IoT.
Telefónica's satcomm partnerships, to July 2022
Player
Relationship focus
Sources: companies; Telefónicawatch.

Astrocast

Highlighted 'proof-of-concept' testing of a joint telematics offering combining satellite and terrestrial networks in August 2021, using Group's 5G Test Lab in Munich, Germany (Telefónicawatch, #157).

Comtech Telecommunications

Flagged a Latin American remote backhaul engagement with TGS in 2019 (Telefónicawatch, #139).

Gilat Satellite Networks

Long-running relationship in Latin America focused on provision of fixed-line and cellular backhaul solutions (Telefónicawatch, #49 and #154).

Hispasat

Various areas of collaboration, including ties with Telefónica Servicios Audiovisuales, the Group's broadcast services arm, on the distribution of channels from AMC Networks International Southern Europe; and a takeover of the management and signal transport business of Media Networks Latin America, the Peru-based wholesale pay-TV and broadcast unit that is grouped under Telefónica Latinoamérica Holding (Telefónicawatch, #149, #154, and passim).

Inmarsat

Ties on the distribution of Broadband Global Area Network services stretching back to 2006 (Telefónicawatch, 2006.08).

Intelsat

Deal between TGS and Intelsat on satellite backhaul services, with O2 Germany the first operating business to benefit from the partnership in early-2022 (Telefónicawatch, #160).

OneWeb

MoU in place between TGS and OneWeb on LEO network provision in Europe and Latin America, with a focus on enterprise and wholesale connectivity services.

Skydweller Aero

Partnership between Group and US–Spanish aerospace startup Skydweller Aero to explore non-terrestrial network provision in late-2021 (Telefónicawatch, #160).

ST Engineering iDirect

Use by Telefónica Argentina of iDirect satellite links to support fixed-line services, and by Telefónica Peru of the provider's Evolution platform to support IP-based satcomms services for the energy, financial services, and healthcare sectors (Telefónicawatch, #61, #70, and #91).

Telesat

Collaboration with TGS on testing the viability of its phase 1 LEO satellite for high-end video and data transmission services in 2020. Relationship progressed to a pilot of 5G low-Earth orbit backhaul in Latin America during 2022 (Telefónicawatch, #144 and #164).

Viasat

TGS is a wholesale distributor of Viasat satcomms services in Brazil and recently extended the arrangement until November 2024 (Telefónicawatch, #156).