Telefónica Ingeniería de Seguridad takes on parent's corporate leadership model.
Changes to chairman and a handful of directors, with Group executives swapped for Tech names.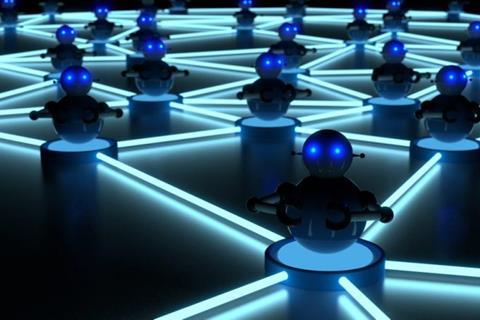 Telefónica's security services subsidiary reorganised its leadership team, drawing it closer to its Telefónica Tech parent.
Telefónica Ingeniería de Seguridad (TIS), the Group's physical and networked security solutions provider, was brought under Telefónica Cybersecurity & Cloud Tech — itself one arm of the growth-oriented Telefónica Tech — in mid-2020 (Telefónicawatch, #144). The latest changes appear to increase Telefónica Tech representation and decrease that of the Group's more senior (and operationally more distant) executives.
Chief among the changes on the TIS board was the appointment of new Chairman Fabíán Blanco. Chief Executive since 2018, Blanco now takes broader responsibilities from former Chair Javier de Paz.
de Paz's position on the Telefónica Group board has also changed in the past month. Previously chair of the Sustainability & Quality Commission, he pivoted to chair the Regulation & Institutional Affairs Committee as part of wider top-level governance swaps. He remains on as a director at Brazil's Telefónica|Vivo and Telefónica Audiovisual Digital, as well as holding positions on the Advisory Boards of Telefónica España and Telefónica Hispanoamérica.
Other changes include the appointments of Diego Colchero and Damián Salinas, Telefónica Tech General Counsel and TIS Financial Controller respectively.
Among the departures are Chema Alonso, Chief Digital Officer at Telefónica Group, and José Cerdán, CEO of Telefónica Tech. Both sit on the Group's Executive Committee.
Miguel Sánchez, Group Head of Corporate Security, and María Garzón, Director of Control in Alonso's Chief Digital Consumer Office, also both left the TIS board.
Setting a precedent
The changes follow the installation of a new-look Telefónica Tech corporate leadership team in October 2021. The division's Board of Directors was slimmed down in the rejig, with the CEO (Cerdán) as chair and representatives from the business's legal and financial teams (Pablo Eguiron, Chief Financial & Corporate Development Officer, and Luis Prendes, Director of Legal Affairs & Digital Transformation).
The same model has now been applied to TIS, and Cinco Días reported that the operator is looking to roll out similar changes across other entities in the coming months, although this has not been confirmed.

Joseph Purnell is a Staff Reporter for TelcoTitans, contributing telecoms news analysis since 2019 as part of the TelcoTitans Editorial team.