Telefónica is aiming to build cybersecurity into the foundations of its product portfolio, and new links with long-term partner Subex are expected to enable network-based security for the simplest IoT devices.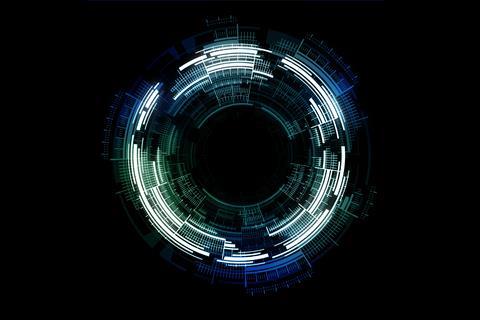 Telefónica is aiming to build cybersecurity into the foundations of its product portfolio, and new links with long-term partner Subex are expected to enable network-based security for the simplest IoT devices.
Telefónica launched an Internet of Things (IoT) Cybersecurity Unit, combining its capabilities in both the cybersecurity and IoT sectors. As part of the initiative, Telefónica has extended its collaboration with Subex, a business and operations support systems solutions (BSS/OSS) provider, via its ElevenPaths cybersecurity arm.
The new unit, which is to leverage Telefónica's existing network infrastructure and its Kite IoT connectivity platform, is expected to develop new IoT solutions with cybersecurity capability built-in within their foundations. The IoT Cybersecurity Unit will also offer management of secure credentials for devices and domain name system security.
The unit will adapt and expand the telco's existing catalogue of security offerings to meet requirements of the IoT sector, where devices and connected objects may not have the capacity to load software-based security solutions. The customisation of offerings, including SandaS, the telco's risk management and regulatory compliance solution, and the CyberThreats early detection service, were flagged. Collaboration with Subex is expected to focus on meeting the challenge of securing access to basic, vulnerable IoT endpoints.
The managed connectivity Kite platform is described as a foundational component of Telefónica's IoT portfolio, overseeing and operating management functionalities such as inventory, real-time expenses control, alarms, automatic business rules and reporting. It also enables remote management of devices, while offering links across the main public cloud platforms used by customers.
Subex watching out for traffic
Telefónica already offers the Telefónica Fraud Management-as-a-Service Powered by Subex to monitor and respond to a wide range of digital risks and threats (Telefónicawatch, #119), and the latest tie-up will see this collaboration extended to analysis of data traffic generated by IoT devices and detection of specific threats in this area.
Subex's IoT-specific platform is said to be capable of analysing traffic by applying machine-learning algorithms and generating alerts when threats to IoT devices are detected over the network, rather than on the device itself.
"We are seeing the emergence of a culture around security that is sensitive to processes, strategies, and methods designed to minimise risks while increasing value. This collaboration with Subex represents a step forward in our strategy of helping companies protect their investments, assets, and credibility."

– Pedro Pablo Pérez, Chief Executive of ElevenPaths and Vice-President of Global Security at Telefónica Group.
Telefónica has a long‑running relationship with India‑based Subex, with operating businesses in both Europe and Latin America working with the vendor over the past decade on a rage of fraud management and revenue assurance projects (Telefónicawatch, #2010.04, #55, #110).
The Telefónica Fraud Management-as‑a‑Service Powered by Subex offering provides tools to monitor and respond to a wide range of digital risks and threats, such as subscription fraud, internal fraud, premium rate service fraud, and international revenue-share fraud, for Telefónica's corporate and carrier customers. The solution features Subex's Revenue Operations Centre (ROC) fraud management technology, which has been deployed internally by several Telefónica operating businesses.
Wayra developments
Round-up of Wayra investments' recent activity
Investment/organisation
Activity
Spume
(Brazil)
Product launch
Wayra Brazil‑backed Spume launched one‑screen-insight, an artificial intelligence (AI) and big data-based solution to eliminate technical intermediaries in the corporate decision-making process.
The machine and deep learning-underpinned offering monitors internal and external data sources, including company data, legislation, and social media networks, as well as historical trend analysis, to provide decision makers with access to segmented real‑time data as a single source. Founded in 2014, Spume also counts the seed fund Criatec, which is funded by Banco Nacional do Desenvolvimento Econômico e Social and Banco Nordeste do Brasil, as an investor.
Gupy
(Brazil)
Internal deployment
Telefónica|Vivo is using an AI-based platform from human resources solutions specialist Gupy for its internal staff recruitment process.
Gupy, described as a startup in the "Human Resources 3.0" area, was accepted onto Wayra Brasil's accelerator programme in February 2016 (Telefónicawatch, #105). Its platform digitises the end‑to-end recruitment process, from candidate selection and submitting identity documents, to sending out formal offers of employment and onboarding.
The platform also sends personalised videos to successful candidates through a video portal from interactive video specialist OvermediaCast, a startup that has been accelerated by Wayra, and startup hub Startup Lisboa (Telefónicawatch, #72).
Netshow.me
(Brazil)
Acquisition
Wayra‑backed Netshow.me acquired SignUp, a Brazil-based video and content platform provider, for an undisclosed sum. Telefónica said the acquisition was intended to facilitate the development of an over‑the-top (OTT) platform for enterprises. The scalable and secure OTT platform will offer companies a fully customisable online solution for hosting, managing, and distributing video and other content, and enable the monetisation of content and generate recurring revenue via subscriptions.
Wayra Brazil invested BRL 200,000 (€43,923) in Netshow.me between 2015 and 2016. In June 2017, the streaming platform provider raised BRL 1.2m in a funding round led by startup-focused venture capital fund Provence Capital, taking its total investment since its formation in 2013 to BRL 2.2m.
In 2018, Netshow.me made about 3,000 live broadcasts for more than 130 companies, including Telefónica, as well as Accenture, Oracle, Santander, SAP, and Thomson Reuters, and expects to more than double its client base in 2019 with the launch of the OTT platform.
São Paulo-based Netshow.me offers live-streaming solutions with tools for social sharing and interaction, alongside production and transmission infrastructure, enabling enterprises to capture business leads and develop relationships with their audiences.
Peiky
(Colombia)
Investment
Wayra Colombia invested an undisclosed sum in e‑commerce platform provider Peiky.
Peiky's e‑commerce app enables sellers on social media channels to manage the end‑to-end sales cycle from a smartphone. Peiky was also said to be "exploring business opportunities" with Telefónica. The offering is designed to help 'social sellers' maximise impulse purchases on smartphones, as well as provide enterprises with an extensive network of sellers. Peiky said it was targeting the sign up of "at least" 500,000 users by the end of 2019, and to extend its operations to countries including Mexico and Peru.
The e‑commerce platform provider, established in June 2018, launched the application in November 2018, and said it had attracted 35,000 downloads by the end of April 2019.
TheVentureCity
(Spain)
New startup hub
Wayra Spain signed an agreement with global accelerator TheVentureCity to jointly invest in startups in fields including artificial intelligence and machine learning, cybersecurity, edge computing, Internet of Things, and video.
The partners have committed to awarding €250,000 in grants to selected startups, as well as organising events and activities to promote companies already in their investment portfolios, and to strengthen the startup ecosystem in Spain. Wayra said the partnership is targeted at mature startups with a clear business plan and activities that tally with Telefónica's strategic projects. The chosen startups will also form part of TheVentureCity's Global Growth Programme for six months.
Wi5 Technologies
(UK)
Funding round
Wayra UK-backed payment solutions startup Wi5 Technologies secured £8m (€9.1m) in a seed funding round led by venture capital firm West Hill Capital.
The UK‑based fintech startup's app‑free solution enables customers to order and pay for goods and services through their smart devices when they connect to a retailer's in‑store Wi‑Fi. The solution currently appears targeted at the entertainment, food, and hospitality sectors. Wi5 already has deals in place with Telefónica UK (O2 UK) and Anschutz Entertainment Group (AEG), the owner of the O2 Arena entertainment complex in London. Sam Slee, Senior Sponsorship Manager at O2 UK, said the Wi5 deployment at the O2 has "opened up a new in‑venue customer engagement channel".
Wi5 has also signed deals with drinks giants AB InBev and Diageo, car maker BMW, financial services provider Capital One, and sports management company IMG. It is said to be "in discussions" with other telecoms providers as it looks to expand in both the UK and internationally. Wayra UK appears to have invested an undisclosed sum in Wi5 during December 2016.
ScaleUp Hub
(UK)
Progress update
Wayra UK said the initial group of twelve startups participating in the ScaleUp Hub programme had raised £6m (€6.8m) in third-party investment in the first four months of the project, with £52m more reportedly in the pipeline. The participants' collective customer base has grown from 2.5 million to 6.1 million since its formation and is expected to reach 10.2 million by the end of 2019.
The ScaleUp Hub scheme is a UK‑based incubator programme formed by Wayra UK and innogy Innovation Hub, a subsidiary of German energy company innogy SE, in November 2018 (Telefónicawatch, #131). The initiative, which is focused on mature startups in the energy, urban solutions, customer experience, and connected technologies sectors, is also being supported by Transport System Catapult, a UK government-backed scheme to promote 'Intelligent Mobility'. Three cohorts lasting four months each will run throughout the year with twelve companies in each cohort.
Telefónica Group businesses and government agencies are said to be among the 18 entities that have trialled technology from the startups.
Source: Telefónica, other organisations.
IoT
Telefónica links with WTO to boost IoT and data reach
Telefónica Group signed a framework agreement with the United Nations' World Tourism Organisation (UNWTO) that will see the two entities consider ways to promote the use of digitally driven services to support the growth of tourism. Telefónica's products and experience in areas such as big data and the Internet of Things (IoT) are expected to be particularly relevant in the initiative.
The first phase of the project, which is set to run until the end of 2020, will build on four initial"lines of action":
A focus on open innovation for the tourism sector, which will involve development of both privately funded and public-private collaboration projects.
Promotion of the use of new technology in tourism, with a focus on artificial intelligence, big data, and IoT. Here, Telefónica's experience to date was noted, with mobile and IoT retail solutions said to have significant applications in making tourism safer and simpler for travellers. The role that the data analytics unit LUCA can play was also alluded to, and LUCA is already said to be working on 40 tourism-related services with tourism organisations in eight countries across Europe and Latin America.
Digital education. Telefónica will provide support and access to international and localised courses on tourism through its online training platforms.
Creating a Digital Agenda for the tourism sector. Telefónica, which is increasingly fond of forward-looking policy documents and statements of intent, will work with the UNWTO to set out objectives on sustainable tourism growth, innovation and economic and social development linked to the sector.
Eduardo Navarro, Director of Communication, Corporate Affairs, Branding and Sustainability at Telefónica, signed the agreement on behalf of the telco. Navarro took up his latest role of overseeing the Group's global standing and reputation after a two-year stint leading operations in Brazil. Prior to his frontline role in Latin America, Navarro had been responsible for commercial development of digital services for Telefónica, and it appears his latest role will continue in a similar vein.