Kearney-orchestrated streamlining in line with Group restructure plans, and provides the opportunity for Telefónica to leverage its network reach further up the value chain.
TIWS' Beamonte to lead new unit, reporting into Tech boss José Cerdán.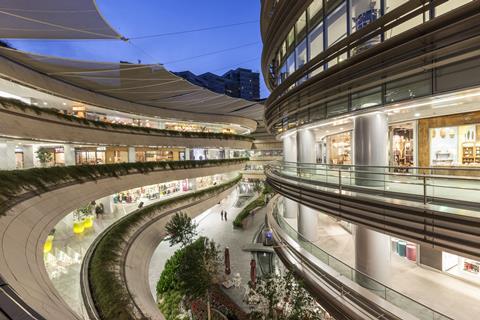 As part of ongoing restructuring Telefónica Group is bringing together a ragtag bundle of its international operations into a consolidated Global Solutions business.
The new organisation will bring together the operator's roaming business, international wholesale operations, and services provided to multinational corporate customers (MNC). Telefónica's interests in the USA, where it manages data centres and connectivity for US businesses operating in Latin America, are also consolidated in the new outfit.
The combined business will use the Telefónica Global Solutions name, which previously referred to the Group's MNC-focused units outside Spain. It will be led by Telefónica International Wholesale Services (TIWS) Chief Executive Julio Beamonte, who will report to José Cerdán, CEO of Telefónica Tech. Cerdán is also the CEO of Telefónica Business Solutions and holds responsibility for the Telefónica Empresas major corporate unit in Spain (so it appears Spanish and international B2B operations will continue to run separately, while under oversight by Cerdán).
The consolidation of the business units is part of Telefónica's ongoing restructuring, first announced in late-2019, and follows the appointment of consultancy Kearney to review the Group's international operations with a view to simplification (Telefónicawatch, #140).
Wholesale foundation for new unit's pursuit of Group digitalisation goals
Beamonte is a Telefónica veteran with a background in B2B, and took charge of TIWS in late-2019. Since taking on the role, coinciding with the time the prospect of streamlining was first flagged, Beamonte has highlighted areas of development for TIWS that are likely to be the foundation of the new unit.
In recent quarters TIWS has focused on digitalising its internal systems, and ensuring integration with major cloud service providers, which is expected to foster the development of a new digital product portfolio for external customers at a wholesale level, but which could also be translated to the needs of MNCs.
The opportunity to move wholesale services up the value chain may also be supported by the closer alignment of wholesale and MNC offerings, with security and UCC services among the emerging areas of focus for TIWS.

Neal Doran is a Senior Analyst for TelcoTitans. Neal's industry knowledge and experience as a telecoms analyst and writer spans three decades, and he has been a key part of TelcoTitan's Editorial team since 2001.