Activist investor tries to foil private equity buyout.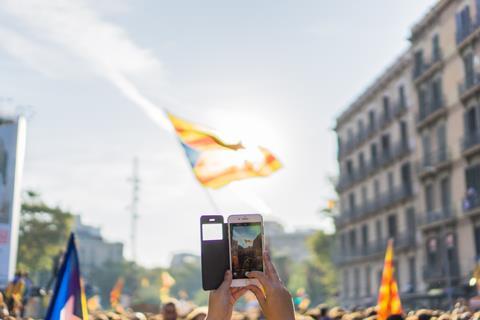 Top brass at the Spanish operations of Orange, Telefónica and Vodafone are no doubt watching with some bewilderment, and perhaps a little relief, at the goings-on at fast-growing challenger MÁSMÓVIL.
Polygon Global Partners, an activist minority investor in Spain's fourth-largest operator, seems intent on scuppering a takeover bid by Lorca Telecom Bidco, which is a consortium consisting of funds managed by three private equity firms, Cinven, KKR, and Providence Equity Partners (Telefónicawatch, #144).
If the deal is completed, the private equity firms will own an equal stake in MÁSMÓVIL. For its part, Spain's Ministry of Industry, Trade and Tourism has already approved the bid.
In an open letter from Polygon to Eduardo Díez-Hochleitner Rodríguez, Chairman of MÁSMÓVIL, few punches were pulled. "It is essential not to forget", pointed Polygon's Nicolas Dautigny, "that the company itself, whose management team is led at the highest level by the CEO [Meinrad Spenger], has entered into an agreement with the Bidder in relation to the Bid which, among other issues, addresses remuneration matters that affect him and his team personally and directly".
Lorca Telecom Bidco made an offer of EUR22.50 per MÁSMÓVIL share, reportedly valuing the firm at EUR5.5bn. Both Polygon and AllianceBernstein, another minority investor, think the offer too is low, and MÁSMÓVIL has been trading regularly above EUR22.50 per share since the offer was made
Polygon has also complained that the terms agreed by shareholders made any competing bid impossible. Investors backing the Lorca Telecom Bidco consortium – which account for 30% of MÁSMÓVIL share capital – will apparently only consider rival bids exceeding EUR26 per share. Any takeover bid needs at least 50% shareholder approval, however.
Telefónica impact
How far a private equity takeover at MÁSMÓVIL will impact Telefónica on its home turf is difficult to gauge, with differing views on whether it would ignite a price war, or herald a cosier, more 'rational' market where margins optimised.
MÁSMÓVIL has proved an effective challenger, with Fitch Ratings noting that it "consistently acquires the majority of net customer additions in fixed broadband and postpaid mobile accesses". In 2019, it reported growth in service revenue and adjusted EBITDA of 24% and 42%, respectively. Its share of residential mobile and fixed broadband subscribers was 18% and 10%, respectively, at the end of 2019.
Some analysts have suggested the proposed new owners may benefit from not having to be answerable to the stock markets, and so could thus push for market share through aggressive pricing in the short term, as part of a longer game seeking a sale to a bigger player as part of a subsequent consolidation deal.