As Telefónica aims to make customer experience a key differentiator in its domestic market, Pedro Serrahima, the executive behind O2's Spanish launch takes charge of the drive.
Marisa Urquía also promoted to oversee transformation projects as Executive Chairman Gayo slims down the executive committee.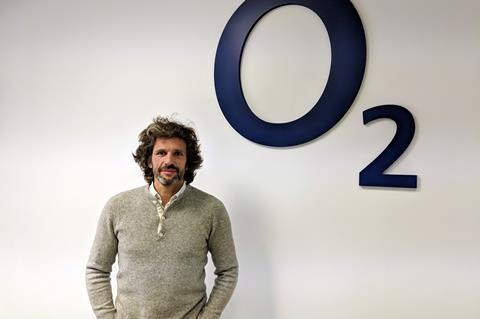 Telefónica España refocused and restructured its operating committee in January 2021 as it looks to maintain its dominant position in the market. The changes see some senior figures reshuffled, and reflect the focus on improving customer experience.
The most significant changes appear to relate to the roles of the direct reports to María Jesús Almazor, the Telefónica España Chief Executive. In an internal news release Emilio Gayo, Executive Chairman of the operating business (OB), underlined an emphasis on customer experience as a "key differentiator", particularly as new digital services come to the fore, transforming traditional ways of engaging with Telefónica customers, and expanding the OB's portfolio.
In explaining the changes, Gayo stressed the importance of agility in a constantly changing environment, and reminded the OB's staff that they should not consider customers dependent on the operator, but rather that the operator depends on its customers. "At Movistar we understand that we do you no favours in offering you our products; it is the customer who does us a favour by giving us the opportunity to do so", he said.

The rise and rise of Serrahima
The reorganisation appears to confirm the enhanced role of Pedro Serrahima, the former Pepephone CEO who has been instrumental in expanding the OB's proposition across the market, particularly with the launch of the O2 brand in Spain (Telefónicawatch, #127). Already responsible for the multi-brand strategy (covering Movistar, O2, and Tuenti) and mass market customer base, his new role will see quality assurance, customer service, and brand management rolled up as part of an expanded remit covering customer policy and experience.
Alongside Serrahima, Sergio Sánchez will be responsible for customer service channels, including both digital and physical points of contact. Sánchez's new role sees him switch from responsibility for transformation projects, where he previously reported to Gayo.
Other Almazor reports do not appear to have changed roles:
Adrián Garcia remains responsible for Telefónica Empresas, the corporate division of the OB — a role he has held since late-2019 in its current form.
Sergio Oslé is heading marketing and mass market products, including the Movistar+ pay-TV platform.
Joaquín Mata maintains responsibility for operations, networks and IT as Chief Technology & Information Officer.
Fernando Villacorta is overseeing Telefónica España's regional divisions.
Transformation and vertical markets also evolving
The remaining senior roles on the operating committee, which are not directly customer-facing, are direct reports to Gayo. A notable change here is that Marísa Urquía is now leading Transformation across Telefónica España, and heading wider European digitisation programmes. Urquía replaces Sergio Sánchez in the transformation role, as he takes on the channel oversight position noted above. She was previously CEO for Telefónica España Central Region, where she succeed Adrián García.
The OB has also created a new role, Director of Vertical Markets. The post is yet to be filled, but will bring together responsibility for Telefónica España's forays into new markets such as healthcare and physical security.
Manuel Lara was also highlighted as Head of Internal Audit in the latest management update, and appears to be a new addition to Telefónica España's Executive Committee.
The remaining team reporting to Emilio Gayo features:
Nicolás Oriol, General Counsel & Head of Regulatory Affairs.
Jesús Pérez, Chief Financial & Controls Officer.
Raquel Fernández, Head of Human Resources.
Oscar Candiles, Chief Strategy & Wholesale Officer.
Amador Madejón, Head of Security.
Absent friends?
The latest news of the Telefónica España top table suggest that the OB has not yet replaced Juan Emilio Maillo, Head of Communications, who left the business in spring 2020 (Telefónicawatch, #142). Kim Faura, a long-serving manager and key lieutenant to former Group Executive Chairman César Alierta also stepped away from the Telefónica España committee in late-2020, without a replacement being named.
Elsewhere, Peter Löscher has been named a non-executive director of Telefónica Group. Löscher has been Chairman of the Supervisory Board of Telefónica Deutschland since April 2021.

Neal Doran is a Senior Analyst for TelcoTitans. Neal's industry knowledge and experience as a telecoms analyst and writer spans three decades, and he has been a key part of TelcoTitan's Editorial team since 2001.